Check out some noteworthy products on our radar for children and families, including the coolest back-to-school backpack (for kids AND parents) and the scar- and stretch mark-erasing product that celebrities like Heidi Klum, Kourtney Kardashian, and Kate Gosselin swear by.
Round and Round
Sure, Christopher Columbus thought the world was flat, but your kids know better. And now they can leave those flat, dusty puzzle pieces in the past, too, in favor of a world of spherical puzzles from toy company Ravensburger. These 3-D puzzle balls are more challenging to put together and are something to be proud of when done - and they come in a range of exciting themes. For your kids 8 and up, check out the Big Apple tribute featuring the Statue of Liberty and other NYC landmarks; and kids 8 and older will love the Twilight Saga: New Moon option. Both are 240 pieces.
Best Feature: Once completed, the finished product can be proudly displayed on a shelf in your child's room.
Price: Small 60-piece puzzle balls are $9.99; larger 240-piece ones cost $25.99-$26.99
Available at: www.amazon.com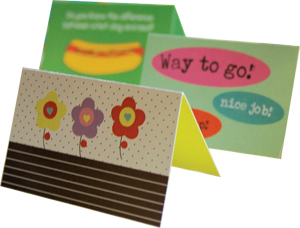 Love Notes
Make your child's transition to school easier with Mommy's Messages. These small notes with thoughtful words such as I'm thinking about you and Have a special day will be welcome reminders of home when opened in a bustling cafeteria, letting your little students know that no matter where you are, or where they are, Mommy is thinking about them.
Best Feature: Since the cards are pre-filled with cute sentiments, a box in the kitchen allows a quick signature before stashing in the kids' lunchboxes.
Price: $1.95-$2.49
Available at: Stop & Shop, Kroger, and Safeway stores nationwide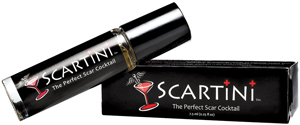 Scars Away!
Kourtney Kardashian, Heidi Klum, and even Kate Gosselin swear by Scartini to fade away dreaded stretch marks and C-section scars. Created by a former contestant on The Apprentice (Season 3), Erin Elmore, and Dr. Shareef Jandali, chief plastic surgery resident at the University of Pennsylvania, Scartini also works on healing scrapes, cuts, surgical incisions, burns, acne scars, sun damage, and wrinkles. It even has a light, fruity fragrance.
Best Feature: Comes in a convenient-sized 7.5ml bottle with a roller ball applicator.
Price: $29.99
Available at: www.scartini.com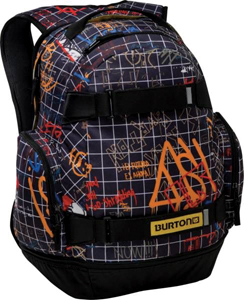 Pack It In
Cool enough for the kids, practical enough for the kids' parents - these Burton backpacks will be one item you'll both reach for when back-to-school shopping. There's a padded laptop compartment, a fleece-lined pocket to keep an iPod (or eyeglasses) safe from scratches, and a main compartment roomy enough for bulky textbooks.
Best Feature: Underneath the main compartment there's a built-in cooler for lunch and drinks.
Price: $49.95
Available at: The Sports Authority and Dick's Sporting Goods stores