Check out some noteworthy products on our radar for children and families, including a precious necklace loved by celebrity moms like Katherine Heigl and Tori Spelling; a smart vacuum for a clean and allergy-free home; and a bath collection that will make mom feel like she's on a spa vacation.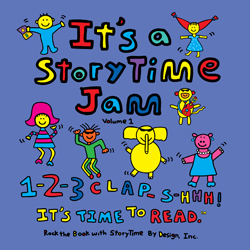 Off the Page
To make story hours more engaging (and educational) for children, NYC moms Karen Levine and Cori Cohen took a novel approach: They literally brought the books to life. Adding original funky music, puppetry, and physical activity, their StoryTime By Design classes create a reading adventure. Response has been so great (they do birthday parties, too!) that they decided to meet their parents' pleas for at-home help by introducing a CD based on the program called It's a StoryTime Jam, Volume 1. It is designed for kids ages 6 months to 8 years, and is great for mommy-and-me, preschool, and elementary classrooms, quiet-time at home, or as a fun distraction on long road trips. It features the song, "Some Daddies," based on The Daddy Book by New York Times bestselling author and illustrator Todd Parr, who also designed the CD's artwork.
Best Feature: The CD also features a performance of "Millie and Her Magnificent Mess," the upcoming original picture book by Karen Levine and Cori Cohen; and "Goodnight Moon," a ballad inspired by the timeless Margaret Wise Brown classic.
Price: $14.99
Available at: www.storytimebydesign.com
A Smart Sweep
Carpet or no carpet, we have a feeling the new Rewind Smart Clean Vacuum from Bissel will be a welcome addition to your home. Whip it out to erase all traces of crumbs, rogue Cheerios, and pet hair (and oh, did we mention crumbs?)-it's got a cool automatic sensor that turns from red to green when your carpet is clean. The product just might empower you to pass the clean-up duties to your older kids, as they'll really know when the job's done! The HEPA Media Filter captures over 99.9% of dust mites, pollens, and ragweed (and there's even a convenient indicator for when it's time to change it); and the TurboBrush tool is long enough that you can get in a whole staircase without having to unplug the product from one level to another.
Best Feature: Automatic cord-rewind makes for quick and easy stow-away and storage.
Price: $129.99
Available at: www.bissell.com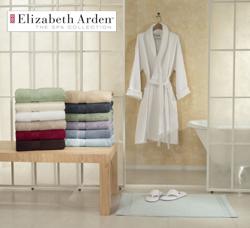 Wrap Yourself in Luxury
Take a break from it all! Escape (if only for a little while) the demands of mommyhood by indulging in some at-home comforts the "red-door" way: Elizabeth Arden, The Spa Collection is a luxurious line of towels, robes, and slippers inspired by the signature salon's spa experience. The towels are lush, the slippers have a comfy memory foam insole, and the robe's terry waffle-weave is absorbent-and oh-so-soft. It's the next best thing to actually being at a spa. So what are you waiting for?
Best Feature: The set makes an ideal shower gift for both brides and moms-to-be.
Price: The robe is $59.99, slippers are $12.99, and the towels (including washcloth, hand towel, bath towel, tubmat, and bathsheet) range from $7.99-$39.99.
Available at: Exclusively at Bed Bath & Beyond stores nationwide and online at www.bedbathandbeyond.com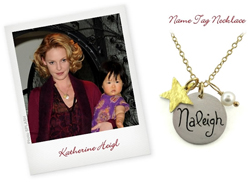 Wish Upon a Star
Celebrity moms Alison Sweeney, Katherine Heigl, and Tori Spelling are all fans of the new Wish Upon A Star collection from Isabelle Grace Jewelry. These handcrafted, personalized necklaces are a wonderful way to keep your kids close to your heart. The Little Moon Tag Necklace features a moon tag with both sides inscribed by hand and finished with a matte brushing. Made with your choice of fine and sterling silver, 22kt gold, 14kt gold filled, and semi-precious gemstones, necklaces can be crafted with special messages, names of loved ones, or inspirational quotes.
Best Feature: Designs will accommodate any name to fit, and a gold-star or coin-pearl charm can be added for an extra cost.
Price: $195 and up
Available at: www.isabellegracejewelry.com