Special Toys for Special Kids
Check out our top toy picks for special kids for the 2010 holiday season. Then take a look at the 2010 Toys 'R' Us Guide for Differently-Abled Kids.
When you have a child with special needs, it's easy to become preoccupied with education concerns - classroom logistics, teacher rapport, homework hurdles, and everything else related to learning. But don't forget the kind of learning that takes place right at home, probably on a daily basis: play.
Picking the right toy for any child can be tricky. Purchasing a winning toy for your special needs child, though, is especially worth the effort. You'll be rewarded with smiles...and the knowledge that the toy is paying dividends in boosting your child's abilities.
"Making appropriate toy choices for your child may help him or her explore ideas that can then translate into understanding the world around them," says Cathy Reid, an occupational therapist at Synchrony Therapy and Sowing Seeds Collective for Children in Brooklyn. "Toys set up a basis for practice in problem solving, so in therapy sessions they are an invaluable tool to engage and stimulate their curiosity."
Regardless of your child's particular condition, going back to basics is a good idea. Maryjo Wengler, MS, assistant director of the Toddler and Infant Program for Special Education in Howard Beach, Queens, recommends limiting access to overly-stimulating toys loaded with bells and whistles like flashing lights and loud sounds.
While it certainly isn't necessary to purchase these types of toys at a specialty store, Wengler says that it can be worth paying the slightly higher prices for personalized attention. Usually, those kinds of teacher-focused educational toy shops are staffed by people who are happy (and qualified) to discuss your child's diagnosis, behaviors, or symptoms, and to make recommendations.
Rose Sodano, an LMSW in Suffolk County, NY, with 15 years of play therapy experience, agrees. "Toys need to meet the specific needs of the individual child. My toys are tools that promote creative and imaginative play, and I purchase them from a combination of educational toy specialists and regular toy stores."
Two online toy sources that Reid recommends are www.Achievement-Products.com and www.Abilitations.com. For more information on toy options, as well as resources for all areas of your child's life, go to www.Lekotek.org.
Here, a few of our favorite toys for those incredibly special children.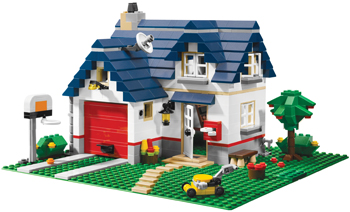 ADHD
If you're dealing with Attention Deficit Hyperactivity Disorder, look to two types of potential playthings: building toys, which seem to calm and captivate a great many kids with ADHD, and open-ended crafts. Anything where the end result is up to the child's imagination is ideal (so there's no one "right way" to play), since focusing on strict directions can be difficult. Lego Creator Apple Tree House (ages 7 to 12; $44.99; www.shop.lego.com) is an awesome pick: The modern home will appeal to boys and girls alike, and is full of realistic details. The best part is that it can be rebuilt into a tall townhouse or a summer home.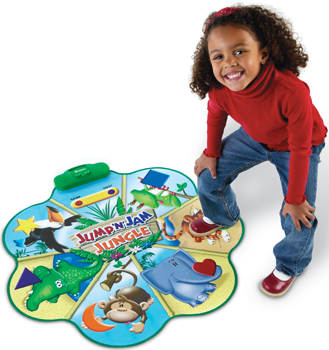 Autism
Focus on cause-and-effect toys when shopping for a child with autism (when he does one thing, something else happens). Those that encourage interaction with a verbal reply are particularly good. The Jump n Jam Jungle Talking Floor Mat by Learning Resources does just that. It keeps kids moving as they follow directions, copy patterns, shout out shapes, and match animals to their noises. (3 and up; $42.00; www.toysrus.com)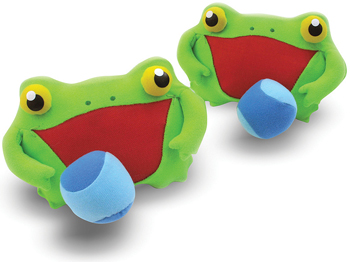 Cerebral Palsy/Muscular Dystrophy
When your gift recipient has cerebral palsy, muscular dystrophy, or any condition that affects the motor systems, search out playthings that work with their limited movements. They sometimes have involuntary, spastic movements, so toys with big, or otherwise simple-to-grasp parts, are helpful. Froggy Catch by Melissa & Doug fits the bill. Toss the soft balls back and forth, 'catching" them on the adorable, self-stick frog faces. (ages 3 and up; $9.59; www.gummylump.com)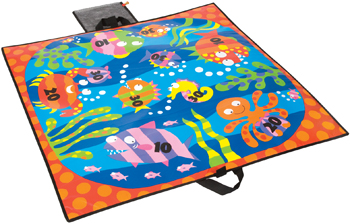 Down Syndrome
Kids with Down syndrome can have trouble with fine motor skills, so games and puzzles with larger pieces that are easy to grab are often just the thing. Also consider games that can be adapted, or played in different ways, to custom-fit the developmental stage of the child. The Beanbag Toss N Tote by Alex is two games in one. One side of the mat has a big bullseye target, and the other is a feed-the-fish game. Encourage your kid to try starting up close, and then step back to toss as skills develop. (3 and up; $21.99; www.alextoys.com)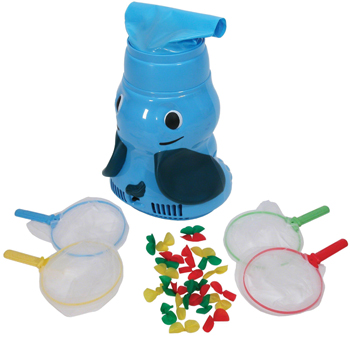 Juvenile Arthritis
Toys that call for slow, easy motion are just the things for children who have problems with their upper joints. Elefun (ages 3 to 6; $19.99; www.hasbrotoyshop.com) shoots fluttery butterflies from his trunk. Your child will have a ball gently catching the cascading critters in her net.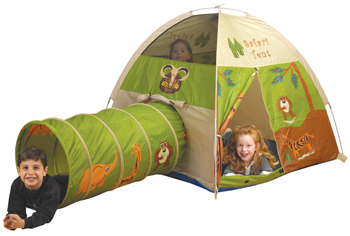 Sensory Integration Impairment
This condition can take different forms depending on the child. Some kids feel overstimulated by the world, and tend to like to escape. For those children, a tent and tunnel combo, like the Safari Tunnel and Tent by Pacific Playtents (ages 3 and up; $50.49; www.amazon.com), is great. The colorful jungle-themed hideout can be used indoors or out.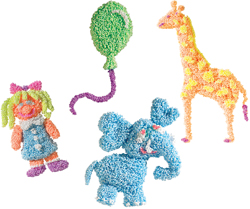 Other kids love tactile stimulation. For those, check out Sparkle Playfoam by Faber Castell ($19.07 for a 12-pack; www.amazon.com). It can be squished and squashed into glittery creatures and abstract creations...but it doesn't stick to hands, a big bonus with modeling compounds.
Also see: The 2010 Toys R Us Toy Guide for Differently-Abled Kids