THE MONSTER EATER EASES BEDTIME WOES
Related:
the monster eater
,
einar
,
halloween
,
products
,
bedtime
,
children
,
fears
,
anxiety
,
toys
,
stuffed animals
,
Spooky monsters in the closet or under the bed can turn bedtime into its own nightmare. Ease children's minds with a companion who will make them feel safe and in control of bedtime. Learn more about Einar The Monster Eater below.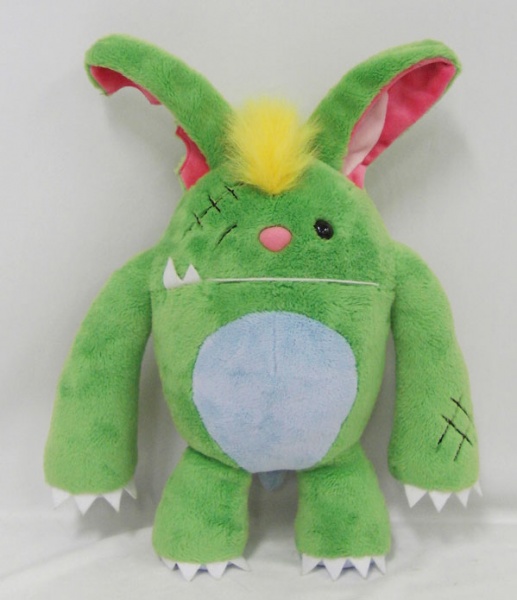 Scary monsters hiding under the bed? Ghoulish, shadowy figures lurking in the closet? Kids can have a difficult time combatting the dark of night, with imaginations running the gamut with ideas of mysterious creatures. Bedtime can transform from a peaceful slumber into an all out nightmare. Your kids can now take control of their bedtime fears and take on the night with a hungry little companion who has an appetite for...monsters!
Einar the Monster Eater, a plush, and fun-colored creation, is out to eat every monster he sees. Enlisting Einar's skills will give kids confidence and companionship, making bedtime much more pleasant than proving the closet is empty with a flashlight on hourly intervals.
Kids can interact with Einar's world via The Monster Eater Kit ($34.99 USD), which includes Einar himself ($24.99 USD without kit), The Monster Eater's Battle Under the Bed book ($8.99 USD without kit), by Wendy Lasater, and "Monster Eater's Monster Repellent Spray Bottle," ($2.99 USD without kit), which allows kids to team up with Einar to spray away any scary creatures they encounter together. Your kid can also show the monsters who's boss by wearing an Einar sleep shirt ($12.99 USD), proving their bravery each night.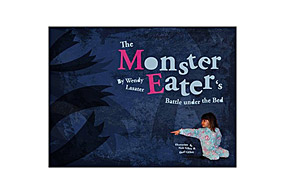 You can learn more about Einar the Monster Eater and all of his brave adventures at themonstereater.com. Read up on the history of the Monster Eater, while kids can decorate their own virtual Einar doll. All products are available as a bundle or separately by visiting the website and clicking on "Shop Now," or you can search for local stores that carry your kid's new best friend.
More PRODUCTS Articles
Holiday Fashions for Boys and Girls
Photographer Behind Humans of New York Releases Children's Book
New Book Encourages Kids to Give Up Halloween Candy
Runnin' Wild Kids Shoes Owner Opens Toy Store
Top 10 Audiobooks for Halloween Season