She may be your wife, but she's mother to your children. Herewith, wife-friendly and earth-friendly gifts to celebrate the woman in your life:
   On Mother's Day, we should not only honor we moms who wipe tears and spills, warm hearts and leftovers, nurse babies and broken hearts — but also Mother Earth, who nurtures us all. My kids inherently understand the connection and I can expect from them lovingly hand-crafted cards and a fist of freshly picked dandelions. My husband? Not so much. So, in the interest of helping the planet and my marriage, I hereby offer up my shopping list of gifts that are earth- and wife-friendly:
1. Gems:
If you must buy me diamonds (and, really, after giving you three kids, a relatively tidy house, and the best years of my life, you must!), please make them conflict-free, which means, of course, that the stones haven't been used to fund some rebel group or military coup undermining a legitimate government (I sense a metaphor to my role as matriarch…). Look instead for estate jewelry or buy from a jeweller, such as Tiffany, which promises clean jewels and can provide the paper trail to back it up.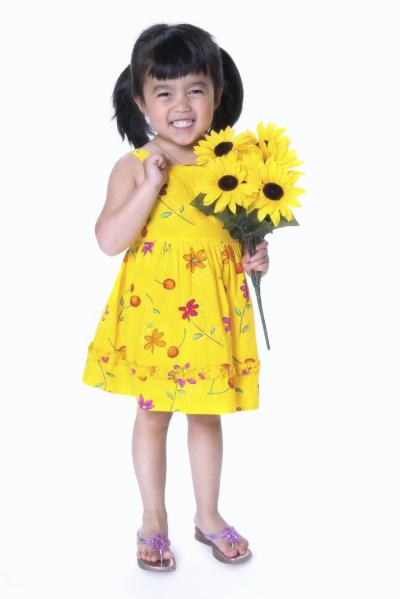 2. Clothes: You know I'd give you the shirt off my back, so please feel free to give me the shirt off someone else's. Vintage clothing is big right now — big on style and big on eco-sense. If you want to buy me something new, please ensure it's sweatshop-free (we both know I work for nothing more than appreciation and the occasional hug, but let's not expect the same of the workers who make our attire). American Apparel makes great-looking clothes (comfy too!), produced by workers in the U.S. who are paid a fair wage. They even offer some items in organic cotton, which means a lot less pesticide use.
3. Flowers:
However much I appreciate the hastily-bought bouquet purchased on the trek home from work, I'm less appreciative of the pesticides that went into their growth and the greenhouse gases emitted from their cross-country journey to my city. I'd prefer a locally-grown plant that I can transplant to my garden and enjoy for years to come. I do love bouquets, but only organic, biodynamic or Veriflora-certified.  
4. Chocolate: With studies indicating that chocolate (particularly dark chocolate) is good for me, bring it on! But only organic and fair trade, please. The idea of someone's children working for a pittance to pick the cocoa I'll savor just leaves a bad taste in my mouth.
LESLIE GARRETT is a wife, mother of three, and author of "The Virtuous Consumer: Your Essential Shopping Guide for a Better, Kinder, Healthier World (and one that our children will thank us for)". Visit her at www.virtuousconsumer.com.