By Julie Ruggiero

 

An assistant to celebrities like Joan Lunden and Ronald Perlman, Jennifer Lenkowsky knew that in the future, when she was married and had children, she would need a career that offered her more flexibility and work-life balance. So she parlayed her experience into a successful recruiting career, and ultimately opened her own boutique firm, The Corporate Ladder. Specializing in placing administrative and domestic support staff for high-profile corporate executives and celebrities, Jennifer has made her business work for her.

 

Quick stats: Married for over three years to Aron, Jennifer has a 2 1/2-year-old daughter, Gari.

Quick stats: 

 

What was your background before you started The Corporate Ladder?

After graduating from Binghamton University with an English degree and Boston University with a Master's degree in marketing and advertising, I took the first job I was offered, which was in event planning. Seven months later, I got a job with Rolling Stone handling their promotions and it was the best job I ever had. At the time, my best friend got married, and after I gave the speech at her wedding, a woman came up to me and said, "You're so crea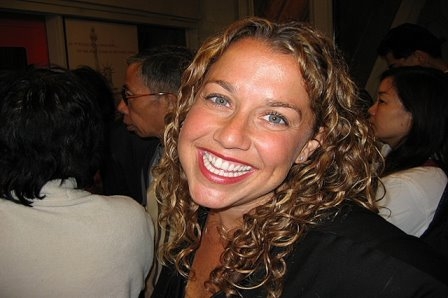 tive and you write so beautifully. My daughter is pregnant and works for Joan Lunden. Would you ever consider taking that job?" I said of course, and three months later, I interviewed, got the job, and worked for Joan for a year. After my contract ended, I worked for Ronald Perlman as an assistant, and later, as his scheduler.
How did you get into recruiting?
I had a very good friend who had always said that I would be a great recruiter. I had been interviewing with David Tutera and Rand Associates for an event planner position. The ultimate reason why I decided to become a recruiter was because David did 50 events a year and they were all on the weekends. I wasn't ready to give up my weekends. So I said to Rand, "By any chance, are you hiring?" Recruiting offered me the flexibility and the lucrative salary.
What made you decide to open your own firm?
There was no reason for me to work for a big agency because with a contingency agency, you only get paid if you make a placement. The overhead is minimal, too, so it made sense. It was also important to me that I found a niche that allowed me to be a mom.
Before I started The Corporate Ladder, I had a boss who said, "You'll never be successful until you're thinking about this job 24/7." I disagreed with her because I thought that recruiting would give me the quality of life that I wanted. But she was right. I work on the weekends and at night, but I have a Blackberry so I'm always available. It has to go from being your profession to being your passion because if you're not passionate about something, I don't know if you can get to that next level.
So if you're working all the time, how do you find work-life balance?
Work is a subjective term. When I say I work all the time, it's not 9 to 5. I have a nanny 20 hours a week and I work when she is caring for my daughter. When I get home, I handle dinner, bath time, etc. My daughter is also in school three days a week so as she's grown older, I've been able to work more. When she goes to bed, I'm emailing clients and candidates.
What do you wish you had known before starting your own firm?
That it would be so 24/7 — because if you don't make money, you can't put the lights on. Sometimes it's nice to know that someone else pays the phone bill.
What was the biggest key to your success?
Personal relationships. My reputation is everything to me, and when I get a referral I know I have succeeded. I'm honest with my candidates and I let them know that I'm not just here to find a job for them. If they're interviewing on their own and they need tips or they want me to tweak their resumes, I'm here for that. I like to think it's "pay it forward" and it will come back to me, because it always has.
What's the best part of your job?
I love the people and closing the deal. It's scary in this economy but I think helping people is what gives me the drive to go on. There are incredible highs when I place a job and the person is crying and the flowers show up.
What's one piece of advice you have for someone looking to open their own recruiting firm?
I think what it takes to be successful is perseverance because it doesn't happen overnight. You never know which candidate will turn around and help you, so you do everything you can to help them. And don't be afraid. Being a mom is the hardest — and most rewarding — job you'll ever have, so when you throw in your business on top of that, you have to want it.
What's next?
I have given seminars and would like to give more. I also would like to focus on college students and give them the guidance they really need.
For more information about Jennifer Lenkowsky and The Corporate Ladder, visit www.thecorporateladder.net.