If you've got a budding thespian to buy for this year, consult our holiday gift guide for the top presents on every artistic child's list.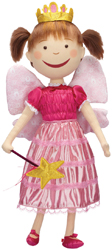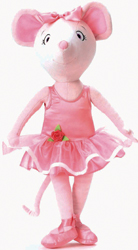 From Page to Stage
Two storybook stars turned stage celebrities are now available to take home in plush form. The 18-inch Pinkalicious doll ($19.99; available in Wal-Mart stores) comes outfitted in fairy wings and crown. Madame Alexander's Angelina Ballerina line includes this 18-inch version of the little mouseling. (Ages 18 months and up; $44.95; www.madamealexander.com)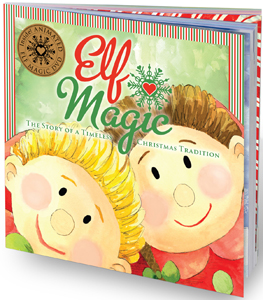 Elf Magic
Once the family has experienced Broadway's newest hit, Elf: The Musical (or you've re-watched the hilarious film version yet again), keep the magic going at home. "Elf Magic, The Story of a Timeless Christmas Tradition" will be more than a favorite holiday storybook; it also comes with a DVD that contains a fully animated cartoon of the tale and four original sing-a-long songs. ($24.95; www.elf-magic.com)

Let Santa's helpers shed light on your festivities with these clever and bright elf candleholders that hug 12-inch taper candles. ($5.95 each; www.cb2.com)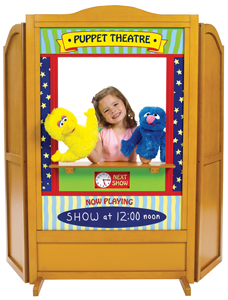 Now Starring...
The price tag for this 4-in-1 Play Center is well worth it when you consider the imaginary worlds it will open to your dramatically inclined kids! With four interchangeable scenes (doctor's office, school house, market store, and puppet theater), they'll be entertained for a long time to come. (Ages 3 and up; $169.99, puppets sold separately; www.backtobasicstoys.com)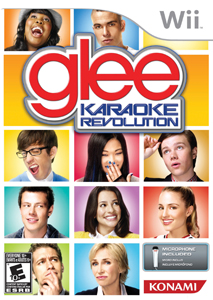 With Karaoke Revolution Glee for Wii, Gleeks can belt out up to 35 chart-topping tunes from the popular TV series as a duet or in harmonies. ($59.99; available at most major toys stores)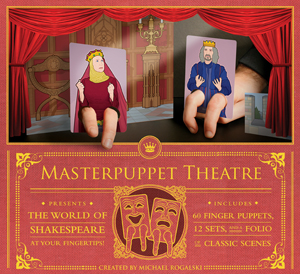 Masterpuppet Theatre brings the bard-yes, Shakespeare-to a whole new level. With 60 finger puppets from Romeo and Juliet to Shylock and Othello, sets including castles, balconies, and battle fields, and a folio of classic scenes, your tween may soon aspire to his own staged soliloquy.(Ages 13 and up; $14.95; available at major booksellers)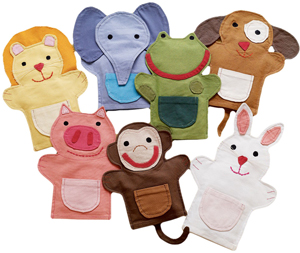 Slip on one of these simple and precious hand puppets to entertain your baby anywhere, and then pass them on to him to switch roles when he's old enough. ($8.95 each; www.landofnod.com)