Related:
These events have already taken place.

Click Here for the Latest Calendar of Events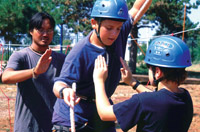 Some of the world's most impressive museums and exhibits are in New York City, and Manhattan?s cultural institutions include the Whitney, the Guggenheim, the Museum of Modern Art (MoMA), and (of course) the Metropolitan Museum of Art. One of the great things to do in NYC is to visit these spectacular collections. Whether you're a native New Yorker or here on vacation, NYC's museums have something new and interesting to offer everybody! Here is a list of what's going on this week at museums throughout New York City. Want to see what's going on next weekend or when you have those few days off? Check out the NY Metro Parents' calendar!
These events have already taken place. Click Here for the Latest Calendar of Events


More Articles
Be a good fellow parent and share this with a friend who would be interested
Local Sponsors
See Our Directory