Related: travel, vacation, rentals, rental homes, booking, holidays, family activities, family vacation, trips, tips, amenities, security deposits, travel agent, booking,



Finding the perfect vacation rental can leave you lost in a sea of options. For travelers, it's now more important than ever to understand the options available to them, and how to choose the right property. Get tips on browsing last minute deals or planning in advance for future trips. Follow the guidelines below to snag your dream vacation with significant cost savings, plus added space and privacy for bonding with family and friends.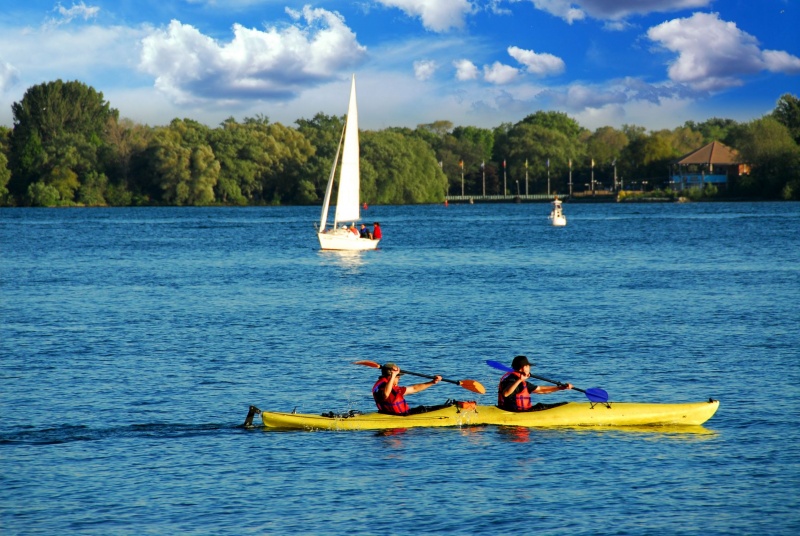 The Vacation Rental Managers Association shares their insight on booking the perfect rental for your best family vacation yet.
BOOK WITH A PROFESSIONAL: Properties can range from homes to villas, condos to cabins, and vary significantly with the number of rooms and amenities. Rentals can be found through professional vacation rental companies or individual owners, and can offer a range of benefits. Travelers often find value in renting from vacation rental professionals, and find assurance that there's a reputable company serving them nearby - think concierge services, an emergency contact to call 24/7, professionally cleaned properties, familiar amenities and more. Many companies offer photos, video tours, amenities and guest reviews, and a reservationist is often trained to help travelers find a suitable property. Check out DiscoverVacationHomes for a reputable list of vacation companies.

BE ON AMENITY ALERT: Confirm which amenities are included in the rental home to plan more efficiently. Will the home include linens, towels, kitchen equipment, DVD players, video game stations or computers? Will the rental's bedding match the group's needs? Booking with a professional can help renters find exclusive perks such as fully equipped game rooms, themed kids' bedrooms, beach and pool toys, in-home movie theaters, free Internet access or free movie and video game rentals. Many homes are in communities with free access to fitness centers, trails, parks or beaches, and some companies provide services including grocery delivery, personal chefs, in-home massages and spa treatments.

BEFORE BOOKING: Look for third-party endorsements on vacation rental websites, such as accreditation by the Better Business Bureau (BBB), membership in industry associations like the Vacation Rental Managers Association (VRMA), convention and visitor's bureaus or other local groups. Request and evaluate past guest reviews, comments and references together with photos and videos of individual properties.

SECURITY DEPOSITS: Security deposits may be expected when making a reservation. Inquire about the conditions of the deposit, such as whether or not it's required to reserve your vacation rental, when it's returned to you, and when it's due.

RENTAL AGREEMENTS: Make sure there is a rental agreement, and review the terms and conditions carefully. If in doubt, check with the state and/or local municipality to confirm whether the manager or owner has a business license and is paying lodging taxes.

PAYING UP: Booking a vacation rental should be a convenient and secure process, as many companies offer accredited reservations systems with immediate online availability and confirmations. Advance payment can be common in some areas, so look for standardized, secure phone and/or Internet booking processes with the ability to accept major credit cards. Be very cautious if asked to wire money.

LOOK FOR SPECIALS: There are tons of vacation deals if you're seeking last-minute travel specials or value-added packages. Deals also often apply for members of of AAA, AARP, if you have served in the military, are a repeat guest, taking an extended vacation, or more. If it sounds too good to be true, more research may be required. Layaway Vacation Plans are sometimes available, providing installment-based payment plans to secure future trips.

PACKING LIST: Most vacation rentals come equipped with washers and dryers, and professionals often provide free laundry detergent and bath amenities. Use these perks to pack less and avoid airlines' baggage fees and restrictions. If driving on vacation, bring a care package with some food and beverage items you enjoy at home and may not be able to find at a local supermarket.

MEAL PLANNING: Ask about and visit area farmer's markets, and use local ingredients and for an authentic dining experience. With full kitchens, and sometimes, outdoor grills, travelers can make and store meals and snacks for less. Stocking up from the local supermarket on your favorite cereal, sandwich fixings or easy dinner staples, can help save your hard-earned vacation dollars.

IMPORTANT QUESTIONS: If I have questions during my stay, do I have someone I can call for assistance? How do I make a reservation? How do I check in and out? Are there minimum stay requirements, or savings when staying extra nights? Does the company have partnerships with local vendors, and if so, do they offer discounts on area activities? If planning to bring a pet, are there any fees, breed restrictions, specials or pet welcome packets? Where is the property, and in which type of community is it located (gated, nearby to golf courses, beaches, etc.)?
Get more advice for planning your ultimate family vacation here.
---
Get Your FREE Indoor Activity eGuide!
---
More Travel Articles
Life-Size Gingerbread House at Great Wolf Lodge Poconos Benefits Charity
Seven Vacations for Families with Children with Special Needs
Family Vacation in Albuquerque, New Mexico
Family Travel: Scrapbooking Your Family Vacations
Traveling with Kids: How to Stop Backseat Whining

Be a good fellow parent and share this with a friend who would be interested
Local Travel Sponsors
See Our Travel Directory