Related: tips for traveling with family, family road trip tips, what to pack on your road trip, road trip across america,



Whether crossing state lines on a road trip across America or driving a couple hundred miles outside of your home for a day trip to discover the great outdoors, the hours spent in a car can be tolling, but here are travel tips to help you make the most of your family road trip.
Headed on a road trip with your kids? Author Michael A. DiLorenzo, a father of three who publishes a series of books that educate children about the great outdoors, writes 14 tips to help make your family road trip successful—both before hitting the road and during your journey to discovering the great outdoors.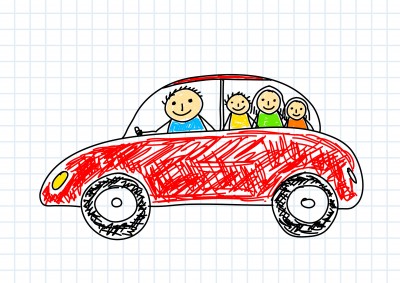 1. DON'T OVER PACK! Your vehicle will be squished, and it will be difficult to find everyone's stuff along the way. Organize items as you pack, keeping like items together.

2. Pack items in order that you will need them. Most likely you will have to set up camp before you go fishing, or whatever your destination activities may be. Pack the fun stiff in your vehicle first and then the camping items so that you can readily access camping gear first when you arrive at your destination park.

3. Think Memories and take pictures at the key areas that can jog your memories years down the road, including park entrance signs, state welcome signs, and iconic park landmarks. Capture the unspectacular as well along the way to remember the subtleties of your family's road trip adventure. Sleeping shots in the car of gaped-mouthed family members are always a comedic reminder of your travels.

4. Think Memories and the lack thereof as you age, so keep a log and write things down as they happen or as you visit them. Make note of a great diner or outfitter that you would return to or recommend to someone who might be traveling in the area in the future.

5. Don't overload the schedule and try to do too much. Don't pack pressure on your trip!

6. Leave the work at home. Do not get caught up in checking emails, voicemails and work texts, having this constantly interrupt time with your family. Sound planning for your work departure is key to keeping it at bay while you are away.

7. If on a multi-day road trip, pack an overnight bag with the entire family's nightly and morning needs, and pack that bag last. Then, when you pull in for the night, only one bag needs to be unloaded for the entire family.

8. If stopping near a large city, while on a multi-day travel, try to stay on the destination side of the city so that your morning departure does not begin in a lengthy, time-delaying, patience-eating, and largely aggravating traffic jam that is inbound to the city.

9. Pack a healthy supply of snacks and drinks from home to save on the high cost of convenience store or fuel station items and their lack of healthy alternatives. A gallon of water in a cooler and each person's water bottle is the most cost-effective way to go.

10. Avoid dairy products for drinks when you can, as an in-transit drink. One milk spill in the back seat can leave your ride a tad stinky long after your trip is over.

11. When possible, travel secondary highways to get a flavor of the area you are traveling through which is often times missed by interstate travel.

12. Eat at Local Diners along the way or at your destination to get a taste of the foods in the area and to visit with the locals who have intimate knowledge of the area and can direct you to hot spots not written about in any travel guides. Engage their staff in conversation about the things to see and do in the area, that they can recommend and more accurately depict, than a colorful marketing brochure.

13. If traveling through large cities, try to schedule inner city travel time around rush hour peaks.

14. Bring road music! Make sure these tunes that appeal to the whole family so that you truly enjoy them as you travel down the road. These tunes will stay with your child as a lifetime reminder of your trip. Hearing John Denver's "Country Roads" still packs me in the backseat of the family car, jammed in with my siblings, bound for vacation, long years after those trips have gone by.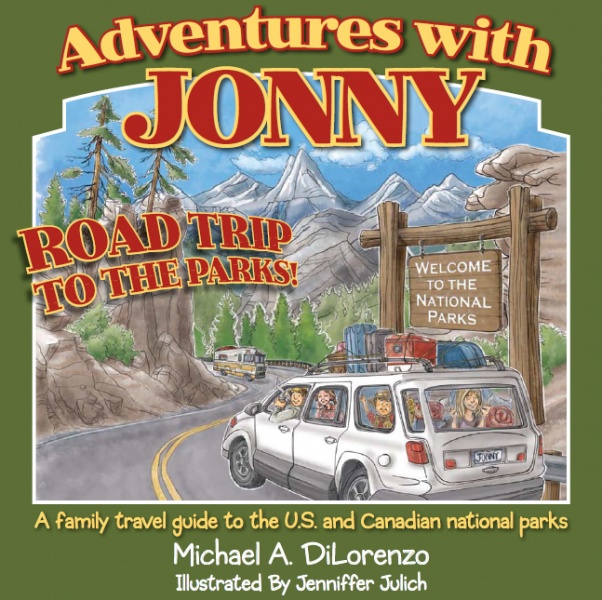 Excerpted from "Adventures with Jonny - Road Trip to the Parks: A Family Travel Guide to the U.S. and Canadian National Parks" by Michael A. DiLorenzo with permission from Running Moose Publications.

Also see:
---
Get Your FREE Indoor Activity eGuide!
---
More HOW TO GUIDES Articles
Master Carver Thomas Olton on Carving Pumpkins with Kids
31 Cool and Creepy Halloween Crafts for Kids
Food, Activity, and Decor Ideas for Your Halloween Party
Tips for Eating Gluten-Free at Every Restaurant
Easy DIY Halloween Costumes from Local Moms

Be a good fellow parent and share this with a friend who would be interested
Local HOW TO GUIDES Sponsors
See Our HOW TO GUIDES Directory