Topps Bakery is new and improved — kid style. Under new ownership, R. Heath Lachman and his wife, Jacqueline Majers Lachman, are putting their mommy and daddy touches on Bronxville's popular pastry shop.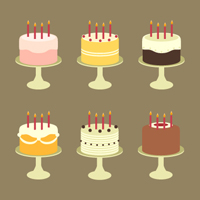 Jacqueline Lachman says that as a Topps customer, she never felt kids or parents had many choices at the old bakery; being a mother herself, she wanted to change that. "In Bronxville, the community seems more family-oriented than ever before. I would sit outside and see 15 to 20 strollers go by. I would see all these moms come into the store, and they had nothing to buy." So the Lachmans have added kid-friendly products like mini milk cartons, Trader Joe's juice boxes, fun cookies shaped like puzzle pieces, dresses and dump trucks, and a free multi-colored spinning top for every kid who walks through the door.

The opening celebration featured a Cupcake Eating Contest for sweet-toothed local kids; the winning prize was a year's supply of cupcakes, with the winner's choice of 30 cupcakes a month for 12 months, or one giant delivery of 365 cupcakes.  Gumby was on hand, and so were his namesake cookies. "We want to let the community know that it's not just going to be the same old, same old. We're going to be different, fun and surprise our customers all the time," promises Jacqueline Lachman.

Topps Bakery is located at 106 Pondfield Road. Phone: (914) 337-4258.