TRICK-OR-TREAT IN STYLE THIS HALLOWEEN WITH A SKELETON CANDY BAG
Related:
skeleton candy bag
,
skeleton halloween bag
,
halloween candy bag
,
trick-or-treat bag
,
skull candy bag
,
skull trick or treat bag
,
Your kids will be the most fashion-forward trick-or-treaters on the block this Halloween with a personalized skull candy bag from Pottery Barn Kids.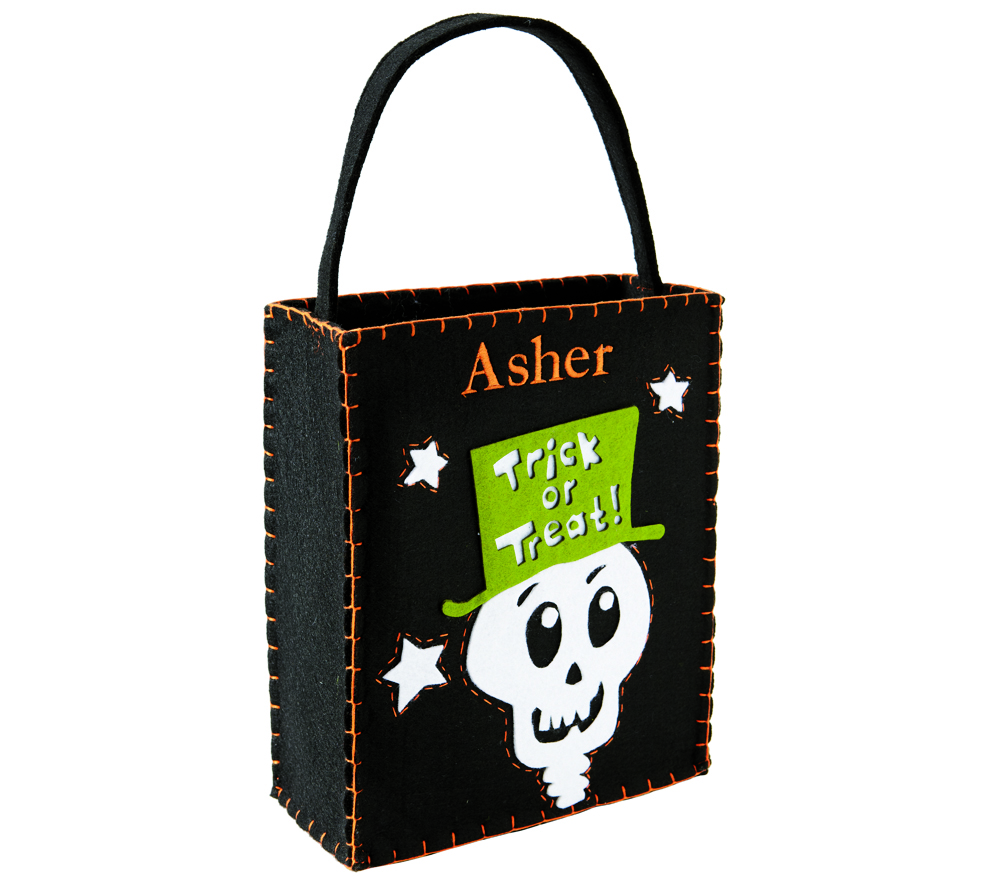 No matter the costume, no kid can be ready for Halloween night without a festive bag to hold all the candy, goodies, and favors he will accumulate throughout the neighborhood. This Skeleton Treat Tote is big enough to pack in the sweets (9" wide x 4" deep x 11" high) and soft enough to be carried for hours and hours of fun. Get one for your kids for $11.99 through the Pottery Barn Kids website.
More Halloween Articles Articles
7 Tips for Trick-or-Treating with Your Toddler
New Book Encourages Kids to Give Up Halloween Candy
Halloween Activities in Bucks County, PA
DIY Alien Monster Egg Halloween Decoration
Toddler-Friendly Halloween Events in Fairfield County, CT