Almost every day brings news of another devastating attack in the Middle East. Sadly, we respond with resignation: "There will never be peace there."
But two women are traveling the country with a very different message. "Our children need hope," declare the twosome, whose backgrounds are worlds apart, but who have come together, united as mothers.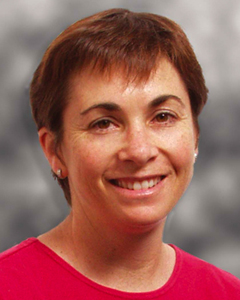 Miri Eisen, a transplanted Californian, is a recently retired Colonel, Israeli Army Intelligence, and a mother of three. Nonie Darwish grew up in Cairo and Gaza, the daughter of the leader of Egypt's first terrorist organization. She remembers being pulled onto the knee of Egypt's terrorist president, Gamal Abdel Nasser, to be comforted on the day her father was murdered. She is also the mother of three.
Last month, Eisen and Darwish came to New York City and spoke at a luncheon organized by The Israel Project, an international non-profit based in Washington, D.C., and dedicated to educating the press and public about Israel, while promoting peace.
They could not have chosen two more impressive speakers: two women who stood at the podium, speaking from their hearts, to an audience of Jews, gentiles, and Arabs. "In elementary school in Gaza, I learned hate and retaliation. Peace was never an option," proclaimed Darwish. "Our textbooks denied — and continue to deny — the existence of Israel. We were told Jews were dogs — a very unclean animal in our culture. And we were warned never to take candy from strangers, because it could be a Jew trying to poison you. Israeli soldiers cut open the stomachs of pregnant Arab women, we were told. It was very powerful. Children learned quickly to join the oppressor."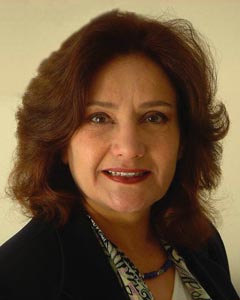 Darwish's turning point came after her father, Lt. Colonel Mustafa Hafaz, was assassinated. Hafaz, head of the fedayeen, bands of Palestinian Arab terrorists who launched murderous raids on Jews through undercover cross-border attacks, was hailed as a hero and martyr. His daughter's recognition came slowly but clearly when her brother, seriously wounded in an attack, collapsed in Gaza.
"Where do we take him — to the Cairo hospital or to Hadassah's?" Darwish recalled insiders urgently asking.
"They took him to the Hadassah hospital, of course — where he received excellent treatment and my family was treated with kindness and respect," she continued. "It was then I began to feel something was very wrong with the way my religion was being taught and instituted."
Miri Eisen, in Tel Aviv where her parents had moved the family in 1970, began talking to her eldest, 6-year-old Yiftach, after Yasser Arafat's death. "I talk to him about the future and the importance of peace," she said. "He would tell people that Mom is lecturing about Israel and that a bad man died, but hopefully now there will be a chance for peace. They know I am continuing to study Arabic, that I meet Arabs and Jews, and that all people deserve to live in peace."
Darwish cannot speak her mind in her own country, but on U.S. soil, she is passionate. "Where are the moderate Muslims? Why are they not speaking out?" she asks. "It is these people who need to uplift the compassion and tolerance I know exists in Islam. Our children must be taught that support of Israel does not mean lack of support for Arabs."
It is the fundamentalists, she said, "who are shaming us Arabs, in our culture which is based on pride — and shame. Fear of a common enemy has become their system for uniting Arabs — and Israel has become the most useful enemy. Blaming Israel has become an industry. Even the Asian tsunami was blamed on the Jews! It's an industry that enabled Yasser Arafat to become one of the richest men in the world — while his people live in poverty."
Life in Israel is different in so many ways. "We are a thriving democracy, and most Israelis really don't want to live anywhere else, Eisen explained.
"We do live a life of drama," she continued. "We tune into the news 24/7. But in the past six months, even we have been knocked out by the amount of drama we must endure."
An impossible task — to change a system that indoctrinates children from the youngest ages to hate and to seek vengeance?
"Palestinians, on the whole, think that most Israelis do not want peace, or a settlement of any kind, and that most Israelis want to deny the Palestinians any chance at statehood," Eisen says. "They see Israel, on the whole, as an aggressive militaristic society waiting to destroy them. The only way to change this is through education — a very big hurdle."
The solution, adds Darwish, must begin with soul-searching by Muslims, both in the Middle East and in the U.S. Looking inward, she believes, is the first step to restoring Arab culture to its original greatness.
My dream? To bring together the leaders of every country in the Middle East — and have Darwish and Eisen, two mothers, as the guest speakers.