A new website and free service, Virtual Piggy, teaches kids about how to buy things online in a responsibly way, with parents at the controls.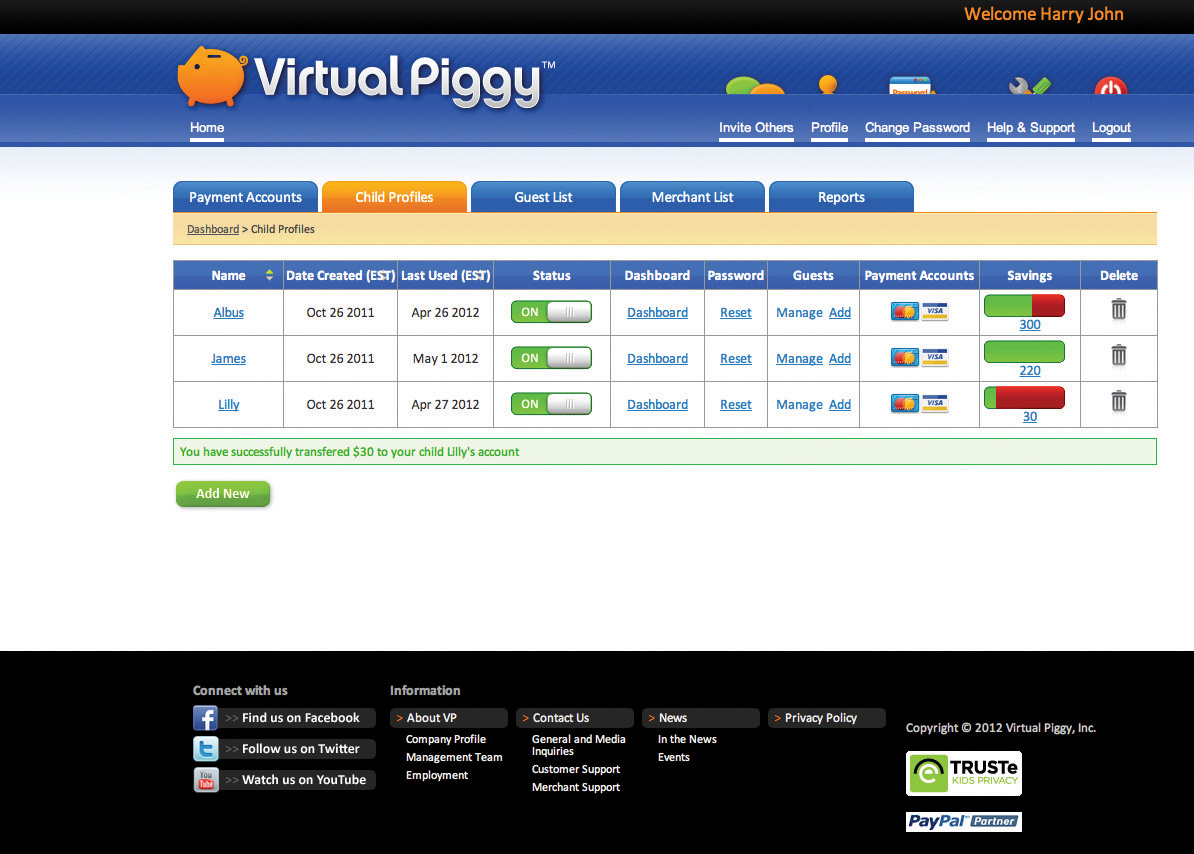 We all want to teach our kids to manage and spend money responsibly, but in the internet age, what does that really mean, and how can we do it effectively?
Enter Virtual Piggy, a service and website that gives parents the technology to allow children to safely make online purchases – without revealing their name or age. Parents can monitor or approve purchases so they remain in control while helping their child to learn about money – and best of all, it's free and easy to set up.
First, parents sign up at virtualpiggy.com and set up a profile. When kids want to make an online purchase from a participating merchant, they select the Virtual Piggy icon to check out. The purchase is approved or denied based on the conditions established by the parent in the child's profile, or an email or text message notification can be sent for parental approval or rejection of every purchase. If the purchase meets the profile and notification conditions, the transaction proceeds to the payment processor. Purchase complete!
Parents can take advantage of intuitive, online dashboards for all children on their account, to keep track of their spending. Visit vitrualpiggy.com to learn more.