WELCOME, NEIGHBOR!
Sesame Street starts its 37th season August 14, focusing on getting preschoolers ready for a classroom. For those concerned about the gender inequity on the Street, the show, which airs on PBS Kids, is introducing Abby Caddaby, the first new female Muppet to join the program in over 13 years. Abby, who starts school on the program, frequently says "That's so magic" — a phrase that is sure to catch on with her new fans. She learns such skills as making new friends, learning how to take turns, and following directions, all with Sesame Street's trademark humor and cameos by stars that parents will recognize. For more information on the show and other Sesame Street initiatives, go to www.sesameworkshop.org.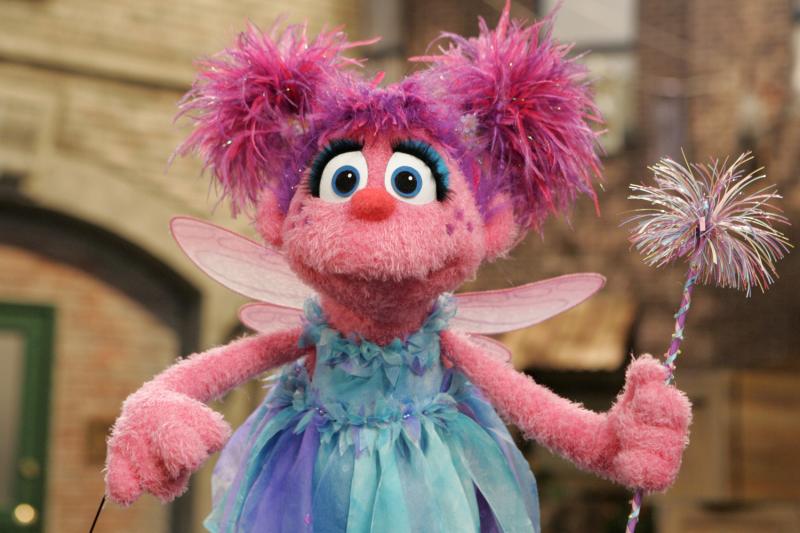 SIZZLIN' HOT
Take a Brooklyn and a Bronx boy, with roots in Belgium and Puerto Rico, and you have the multicultural beginnings of Hot Peas 'n Butter. The duo, Danny Lapidus and Francisco Cotto, just released their third CD, Mo Hotta Mo Butta (Hot Peas 'n Butter, Inc, $15.98). Their music, which incorporates jazz, R & B, folk, and rock, includes adaptations and original tunes. They put their spin on "Down Down Baby", and introduce "Moishe the Camel" to those who may have never heard the tune. "Yonatan" celebrates the musicians' diverse origins; other songs, like "Garcon Et Filles" and "Que Lleuva", let kids experience world music. And maybe just as important, this is music parents can listen to, again and again. Hot Peas 'n Butter has appeared on Jack's big Music Show, on Noggin. To find out about local appearances, go to www.hotpeasnbutter.com.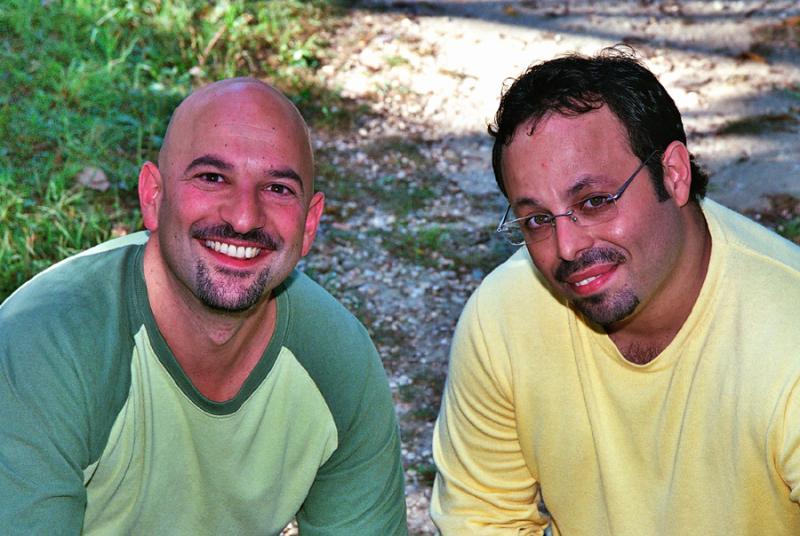 THE ORIGINAL SCOOBY
Board books with a soundtrack are great for entertaining both parents and kids. Baby Loves Jazz (Penguin Books, $7.99) is a new series of books that come with a CD. 'Ella Elephant Scats Like That' and 'Duck Ellington Swings through the Zoo' are two ways to introduce jazz to young kids. Andy Hurwitz read the series and wrote the books; he uses local jazz musicians (and a chorus of kids). So when your little sophisticate grows up, he can see the musicians in person. Baby Loves Jazz: Go Baby Go is the first CD in the series, and has jazz versions of such kids favorites as "Ten little Monkeys", "If You're Happy and You Know It", and "Banana Boat Song". For more info, go to www.babylovesmusic.com.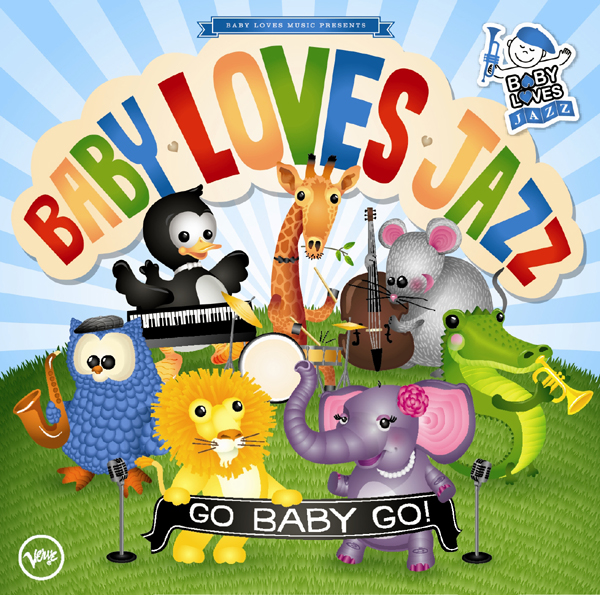 THE LIGHT BULB IDEA MAN
Thomas Edison for Kids: His Life and ideas: 21 Activities is a stealth educational book. Interspersed throughout a biography and history of Edison's inventions are hands-on activities that kids 9 and up can enjoy, like making a zoetrope or a telegraph machine. Laurie Carlson, author of many activity books, includes information on Edison's childhood, a timeline of his inventions, and, for vexed parents, supply sources for the experiments. Kids can make 'funny' putty or an electrical current switch by themselves; they are also encouraged to invent something with just a black pen and a sketch pad. Chicago Review Press, $14.95. 


PREP FOR KINDER
Another way kids can get ready for school is with Kindergarten Prep, a CD hat has counting and alphabet songs ("Ten in the Bed", "ABC Medley"), as well as songs about crossing the street ("Red Light, Green Light"). Songs like "Let's Paint a Picture" (Jack Grunsky) and "Opposites" (Gary Rosen) subtly infuse education into fun, sing-able songs. The compilation also features songs by Sharon, Lois & Bram and Fred Penner. From Unicorn Video, $5.95 at www.casablancakids.com. 

NATURE'S WONDERS
Animal games are one of the most popular forms of play, and Animal Genius, a new cartridge for Leapster systems, offers kids in K-2 games and activities in five animal habitats: Rainforest, Grasslands, Ocean, Arctic and Woodlands. Kids learn about such animals as jaguars, giraffes and arctic foxes and their environments through different activities including "Maze Munch" and "Animal Expert". From Scholastic Media, $19.99 (you also need the Leapster Learning Game system), at the Scholastic Store.
PREPARING FOR A MIRACLE
A Journey into Being: Knowing and Nurturing Our Children as Spirit(Ozark Mountain Publishing, $14), the latest addition to the array of books for expectant and new parents, offers a unique insight into what its author, Christine Ramos, RN, BSN, CCE, CBC, CD, describes as, "…the profound sacredness of bringing new life into this world." Ramos, who lives on Long Island with her husband and three young children, is a registered nurse, a certified childbirth educator, and a certified doula. A Journey into Being encourages its readers to honor the unique essences of their children — even those yet to be born — and the importance of their own role in nurturing their babies' spirits. From this perspective, she addresses why some babies are born ill, why others have colic or are highly sensitive. Her aim, she says, is to influence the way her readers care for their children, and to unite science with spirituality in examining the arrival of new life.