As a mother, whenever I read about people forced from their homes with nothing but the clothes on their backs, my first thought is, what about diapers?  When my girls were little, leaving the house was akin to packing for a Himalayan expedition. I was the sherpa responsible for diapers, wipes, stimulating toys, a spare outfit, burp cloth, sunscreen, a hat, a blanket, keys, wallet, board books, a snack and water for me when I was nursing, or bottle and food for the babies when I wasn't. These needs changed over time, but my stroller often carried all of these, plus a front carrier should one of the kids want to be carried closer.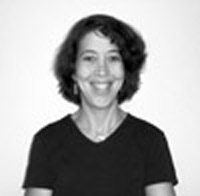 I was thinking about all of this at the recent exhibit in Central and Prospect Parks, a recreation of a refugee camp by Doctors without Borders. Families arrive with nothing, and they are provided with minimal necessities — a small amount of water, a high protein peanut butter sustenance.  How would people in our country live under such minimalist conditions?

   Then I had a plane flight where my luggage was lost.
   Now, I was not bereft.   I was at a luxury Bahamian resort, Atlantis, with my credit cards.  But my 8-year-old and I had only the clothes we were wearing, and, due to limits on on-board liquids, no sunscreen, toothpaste, contact lens solution, hair gel, deodorant, face scrub, moisturizer.  Jet Blue offered us $75, which didn't even cover two bathing suits; we spent over $200 in the gift shop and a boutique on the bare necessities — and still wore our traveling clothes to a nice restaurant for dinner, and most of the next day, until our bag arrived.  When I think about how little the people in refugee camps have to make do with, I am embarrassed by my discomfort.  But in the United States, we are used to clean clothes every day, sanitation levels that third world residents couldn't even conceive of, and basic necessities that seem over-the-top luxuries when compared to the bare bones existence that much of the world endures.
   The thing is, I think we have to connect what we do here with the rest of the world.  When we waste water, by using a hose to clean the sidewalks instead of a broom, we contribute to a worldwide fresh water shortage.  When we buy cheap, imported produce, we contribute to the contamination by pesticides overseas.  Even in our land of plenty, we all need to live by the 'reduce, reuse, recycle' mantra.
   And we need to make sure we, and our kids, don't take what we have for granted.   This is particularly important at the holidays, when those who can like to lavish gifts on their kids.  I am as guilty as the next person of excess, but we try to balance that with a healthy dose of charity.  We involve the kids, baking for a homeless shelter, buying books and toys for Toys for Tots.  As kids get older, they can become more involved.  In 7th grade, one of my daughters volunteered in a soup kitchen, and at first, she was afraid of the people who came.  After a few times, she realized that 'everyone was nice.'    
   Small gestures you do at home, or in the community, make a difference.