If you suspect your child has a developmental disability, follow these valuable tips from a psychologist with more than 25 years experience in the special needs field. Early recognition of signs is key.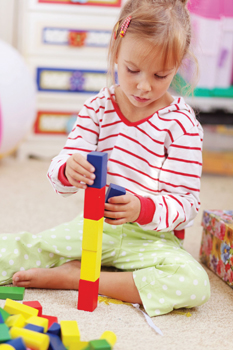 As a parent, you watch your children as they grasp concepts and interact with the world around them. But when your child doesn't follow in the footsteps of his peers, you may worry whether a developmental disability is preventing him from growing at the same pace. Though professionals agree that normal child development is variable and that growth can happen at different rates, picking up on clues now can be helpful for the future.
Since children learn and adapt more easily during the early years of their lives, early detection and treatment of a disability are key and will minimize the impact on future development and skills acquisition. Getting help early on can also lead to fewer services later, whether the condition falls in the category of autism spectrum disorders, cerebral palsy, learning disabilities, or other conditions such as ADD/ADHD.
So what can you do if you suspect your child has a developmental disability?
Put pen to paper.
Start to document all your observations as soon as you begin to see a problem. Make that an ongoing process. This will be invaluable when you begin to discuss your concerns with professionals. It will also allow for a comprehensive presentation and reduce the likelihood that information is left out. Continue to add to your list - and even include those "gut feelings."
Get help.
Begin with a consultation with your child's pediatrician. Your child's development will probably be assessed against well-recognized developmental milestones. If the pediatrician shares your concerns, he or she may proceed with a more detailed assessment or refer you and your child to a specialist for further assessment. Be sure to seek the input of professionals with defined expertise, such as a developmental pediatrician or pediatric neurologist. An accurate diagnosis is a process and requires that you enlist the appropriate experts.
The Federal IDEA (Individuals with Disabilities Education Act) ensures that infants and toddlers suspected of having a disability are entitled to a free developmental assessment. You can identify early intervention (resources for children ages birth to 3 years) through your local school district and the state department of education, or by contacting a provider of early intervention services. Additionally, the National Information Center for Children and Youth with Disabilities (NICHCY) can help identify additional resources.
Keep written records of your correspondence with professionals too. When you first contact the school system for your child's evaluation, make your request in writing and point out that your child is not meeting the school's developmental milestones. A team of professionals will work with you; your permission is required for this evaluation.
Once assessments have been administered, the doctors will be able to conclude whether your child has a developmental disability. Should the team decide that your child has a disorder, they will be able to explain how the diagnosis was derived and the implications on your child's learning and behavior. In addition to explaining the diagnosis, the team will also be able to propose a treatment plan to help your child.
Stand strong.
After your child's disorder has been confirmed, the most important role you can play as a parent is the role of an advocate. Be sure to get additional resources from the experts you've already spoken to so you'll be informed and able to further help your child. By arming yourself, family members, friends, and loved ones with information on how best to support your child in her development, you are helping her progress and giving her the strength to succeed.

For more information about recognizing your child's milestones, visit www.nichcy.org.
Dr. Scott L. Barkin, a New York State-licensed clinical psychologist and certified school psychologist, serves as executive director of Block Institute, a not-for-profit, non-sectarian agency serving developmentally delayed children and adults in Brooklyn.
Also see: A Parents' Guide to Special Needs