When you're diagnosed with cancer, how do you tell your children?    
   Peter van Dernoot's wife was diagnosed with terminal lung cancer when their children were 11 and 15; she died at the age of 45. Seeing a need for better information to help families talk about cancer, he spent months collecting letters from cancer patients and their families. Their stories eventually became Helping Your Children Cope With Your Cancer: A Guide for Parents and Families (Hatherleigh Press, $15.95). In 2001, van Dernoot founded The Children's Treehouse Foundation, dedicated to improving the emotional health of children whose parents have cancer, and to which he is donating his royalties.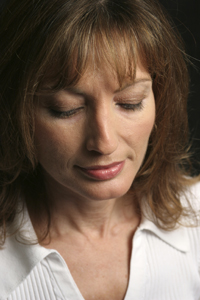 In the book, he advises parents to:

—Provide honest, timely, open, ongoing conversation — it can help your children develop healthy, adaptive behavior to your cancer. From the beginning, finding the right words in the right way (and even the courage to speak) is a defining step.

—Make the underlying message to your children that you're doing everything possible to win the cancer battle, and that your love and caring of them continues unabated.

–Encourage and enable your children to express their thoughts and concerns. Young children may choose to make drawings; older children may wish to write. Keep a journal for discussion.

—Expect to repeat elements of your discussion with your children. Just as adults do not satisfactorily process information in a crisis, children need to hear explanations more than once.

—Inform other adults who are in frequent contact with your children of your situation, especially teachers, coaches, Scout leaders, and such. When your children are away from home, they still need to feel loved, protected, and cared for. Although your children may appear to be "toughing it out" when they are not with you, these key adults can do much to lessen the pain by listening, encouraging, and by simply being a friend and protector.

—Find ways to lessen interruption of family time. For instance, provide daily "updates" to family and friends using email, thus reducing the number and impact of well-meaning but potentially intrusive phone calls.

—Try to preserve the children's basic routines (soccer games, school activities), which will help them maintain a level of emotional normalcy.

—Involve your children in appropriate activities, such as meetings with your doctor and shopping for wigs, if they show a readiness.

—Find age-appropriate children's support groups. It is beneficial for them to learn that their situation is not unique. Other kids also have parents with cancer. Moreover, the professionals on staff and other children will help your children to "open up" and express their concerns.

—Finally, monitor your own emotional, physical, spiritual, and optimistic levels. To be sure, it won't be easy. But it is helpful to remember that your children's level of tension will reflect yours. So, give thought to getting support for yourself.

   Van Dernoot assures parents that not every piece of advice will work in all situations. And you may not know for years how well your children have coped. But you will find the right combination. And the result will be that your children will be better equipped to adapt to the changing family dynamics and their changing senses of self, now and in the future.

   More information can be found at www.childrenstreehousefdn.org.