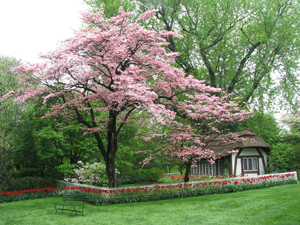 Embrace the warmer season by paying a visit to a zoo or nature center on Long Island, many of which offer outdoor, nature-based activities for kids and adults alike. There's already plenty in bloom at area botanical gardens, with sights and smells for all to enjoy. If you're looking for something less structured, leave your plans behind for the day, pack up the family, and head to the park where you can lay out a picnic, play a game of catch, or just soak in some rays (don't forget the SPF!) on the newly sprouted grass.
Our guide this month has all the information you need for a fun family outing to celebrate the great outdoors. So, if you've thawed out enough, put a spring in your step and hop to some seasonal fun at any one of these locations in your area.
Nassau County, Long Island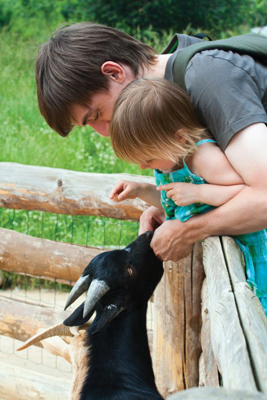 Garvies Point Museum & Preserve
50 Barry Drive, Glen Cove
516-571-8010
Hours: Tuesday-Saturday 10am-4pm; closed holidays. Price: $3; $2 children ages 5-12; free children under 5 with an adult.
A 62-acre site set along Hempstead Harbor, Garvies Point has permanent exhibits and educational programs about Long Island and New York State geology, and Long Island Native American culture and archaeology. Changing exhibits cover a variety of natural history subjects, including the glacial exhibit, which illustrates and explains the formation of contemporary land features. The Discovery Room, available to children in kindergarten through 3rd grade, is an interactive Native American exhibit, and will begin in June.
1526 North Plandome Road, Plandome
516-627-9400
Program times and prices vary.
A science activity center located on the Leeds Pond Preserve, this museum offers hands-on science workshops for children. All programs and workshops are by preregistration only.
Tackapausha Museum and Preserve
Washington Avenue between Merrick Road and Sunrise Highway, Seaford
516-571-7443
Hours: Wednesday-Saturday 10am-4pm; Sunday 1-4 pm. Price: $3; $2 children ages 5-12; free children under 5 when accompanied by a parent.
The Tackapausha Preserve is an 84-acre wildlife sanctuary consisting of oak forests, ponds and streams, a variety of small mammals, and more than 170 species of birds. There is a 3,000-square-foot museum located on the preserve that showcases the ecology of Long Island, including the plants and wildlife of different seasons, in addition to animal exhibits and interactive activities for families and children.
Suffolk County, Long Island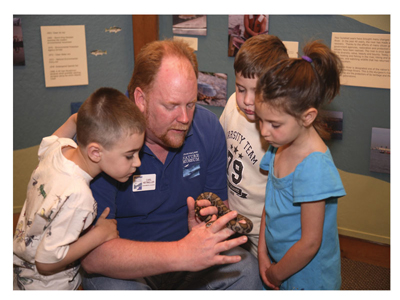 The Animal Farm Petting Zoo
296 Wading River Road, Manorville
631-878-1785
Hours: Open weekdays 10am-5pm; weekends 10am-6pm. Price: $13.50; $11.50 seniors and children ages 2-16; free children under 2.
At the zoo, see a large selection of rare and unusual birds, monkeys, llamas, reptiles, and other exotic animals. Hold and bottle-feed baby cows, goats, pigs, and lambs. There are also pony rides, turtle train rides, a Super Cow musical puppet show, and Safari Tour Train.


Bayard Cutting Arboretum
440 Montauk Highway, Great River
631-581-1002
Hours: Tuesday-Sunday 10am-5pm through October. Price: Free; $8 per car for parking on weekends.
Located along the Connetquot River, the arboretum contains more than 690 acres of meadows, centennial oaks, and brightly colored nature walks among rhododendron and swamp cypress. Don't miss the Pinetum-it has one of Long Island's largest collections of fir, spruce, pine, and hemlock. The arboretum is also home to many varieties of bird species.
Bridge Gardens Trust
36 Mitchell Lane, Bridgehampton
631-537-7440
Hours (April 16 through October): Saturday and Sunday 2pm-5pm. Price: $10; $20 for groups of four of more.
Bridge Gardens Trust is five acres of lush Long Island landscape. Not only are there traditional gardens of seasonal flowers and herbs, but there are also unique garden mazes, a knot garden, and beds of culinary, medicinal, ornamental, textile, and dyeing herbs. Learn how herbs and plants are cultivated and used in kitchens, hospitals, and factories. Walk through the woodland paths, smell the lavender and roses, and view the water garden.
Caleb Smith State Park Preserve
Jericho Turnpike, Smithtown
631-265-1054
Hours: Trails and museum open 8am-4pm Wednesday-Sunday. Closed Monday and Tuesday. Price: Free; $8 parking (Memorial Day through Labor Day)
Most of Caleb Smith State Park Preserve's 543 acres are undeveloped, allowing views of its many different habitats, including freshwater wetlands, ponds, streams, fields, and woods. The preserve is a refuge for wildlife and its diverse habitats support a variety of trees, shrubs, wildflowers, and ferns. It offers hiking opportunities and also operates a nature museum with wildlife displays and nature programs for children and adults.
Cold Spring Harbor Fish Hatchery & Aquarium
1660 Route 25A, Cold Spring Harbor
516-692-6768
Hours: Open 10am-5pm daily, closed Easter Sunday, Thanksgiving, and Christmas. Price: $6; $4 seniors and children ages 3-17; free children under 2.
The nonprofit center is dedicated to educating visitors about the freshwater ecosystems of New York. It has the largest living collection of New York State freshwater reptiles, fish, and amphibians. Tour two aquarium buildings and eight outdoor ponds, or feed the hungry trout. The Catch and Keep Fishing program is available Friday-Tuesday from 10am-12pm, or 1-3pm for an additional charge.

Long Island Game Farm Wildlife and Children's Zoo
638 Chapman Boulevard, Manorville
631-878-6644
Hours (May 28-September 5): Monday-Friday 10am-5pm; Saturday-Sunday 10am-6pm. Price (+ tax): $17.95; $15.95 children 3-11 and seniors; free children under 2.
"Please touch" is the motto at Long Island's largest zoo and encounter park. There are hundreds of animals, including an 18-foot giraffe, red kangaroos, kinkajous, cougars, peacocks, and the only lemurs born and bred on Long Island. Pet-able animals include ducks, rabbits, ponies, and turtles. Camp Zoo a week-long day camp int he summer is also available to children ages 4-11.
Sweetbriar Nature Center
62 Eckernkamp Drive, Smithtown
631-979-6344
Hours: Preserve open 9am-4:30pm daily; butterfly and moth vivarium open 10am-4pm daily (in season, see below).
Price: Free; donations accepted. Butterfly House: $3; $2 seniors and children under 12.
The center is located on 54 acres, with nature trails going through diverse areas that include wetlands, fields, and forests along the Nissequogue River. It is home to a large rehabilitation aviary, public gardens, working farm, and the Butterfly House (open June 11 through September) that contains more than 20 species of native North American butterflies and moths. The center will also hold a Nature Fair on June 11 with attractions such as a walf and birds of prey.
Uplands Farm Nature Sanctuary
The Nature Conservancy, Long Island Chapter
250 Lawrence Hill Road, Cold Spring Harbor
631-367-3225
Hours: Grounds open daily, dawn to dusk. Price: FREE; donations appreciated by mail.
At the sanctuary, you can walk trails through 97 acres of fields; the marked, mostly level trails make this a good place for family friendly hikes. Red maple, black cherry, red cedar, and hickory trees are in the eastern woodlands, while tulip trees, black birch, and maple-leaf viburnum are in the western woodland. The fields and hedgerows provide habitats for a wide variety of animals, including birds, small mammals, and 40 species of butterflies.
See our complete guide: Zoos, Nature Centers, and Botanical Gardens in the New York Metro Area