WIKKI STIX OFFERS TRICK-OR-TREAT PACKS FOR HALLOWEEN
Related:
wikki stix
,
halloween fun kit
,
trick-or-treat goodies
,
Halloween favors
,
Halloween arts and crafts
,
candy alternatives for Halloween
,
Instead of candy this Halloween, encourage trick-or-treaters to get creative by handing out Wikki Stix. In honor of the spooky holiday, the company is offering a Trick-or-Treat Pak that comes with a FREE Halloween Fun Kit.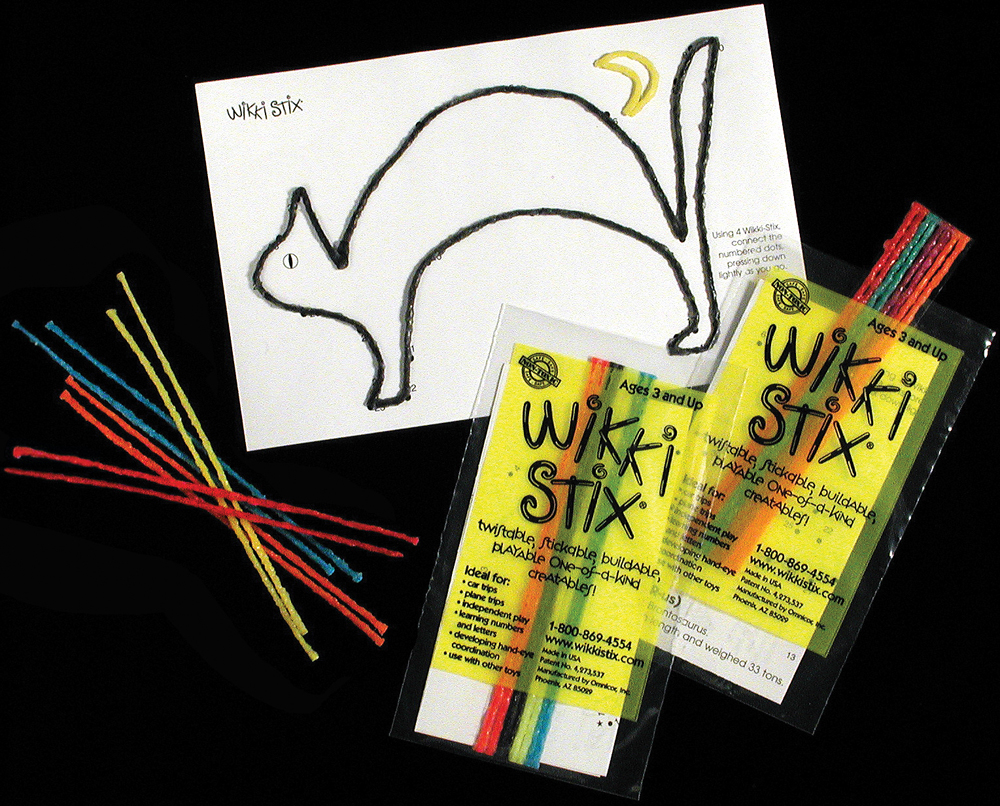 Wikki Stix, the crafty toy that comprises strands of yarn coated in food-grade, non-toxic wax (so they're stickable!), are a great alternative to candy for Halloween. In honor of the trick-or-treating holiday, the company is offering a Wikki Stix Trick-or-Treat Pak with 50 individually wrapped Wikki units (each has eight Wikki Stix and a Halloween playsheet). The creative, fun (non-toxic, no mess, made in the USA) toys are perfect for kids' ages 3 and up.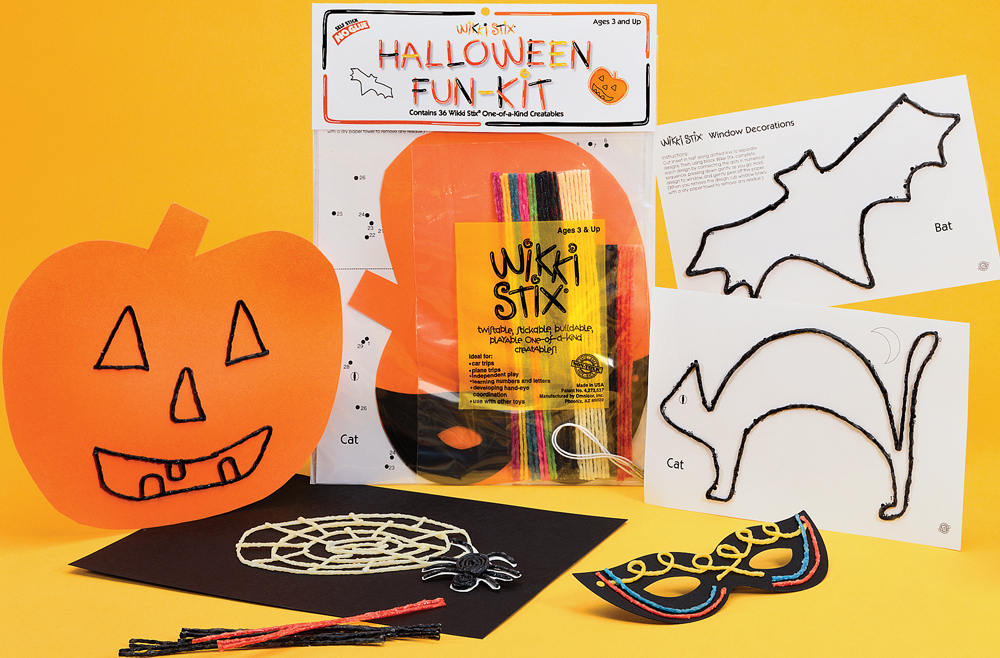 Buy the Trick-or-Treat Pak now through October 21 and you'll get a FREE Halloween Fun Kit packed with seven fun activities -- make a spider web, window decorations, Halloween masks, and more with colorful Wikki Stix.
For more information on Wikki Stix, visit www.wikkistix.com.
---
Get Your FREE Indoor Activity eGuide!
---
More PRODUCTS Articles
Holiday Fashions for Boys and Girls
Photographer Behind Humans of New York Releases Children's Book
New Book Encourages Kids to Give Up Halloween Candy
Runnin' Wild Kids Shoes Owner Opens Toy Store
Top 10 Audiobooks for Halloween Season