Zuzee.com, a social networking and photo sharing site specifically for young girls, was designed by parents with safety in mind.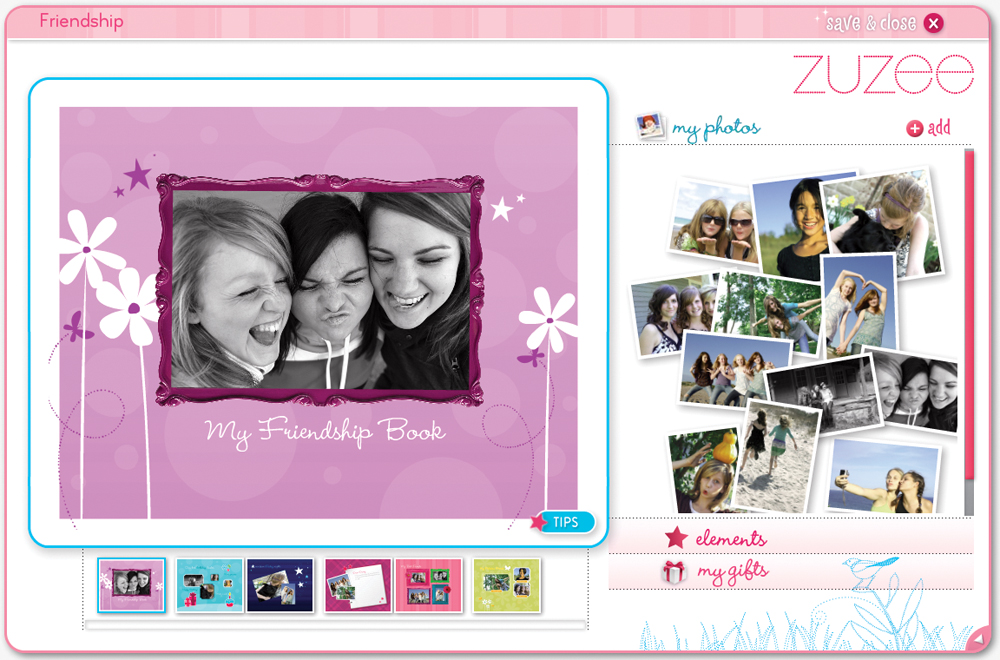 The tween years are a sensitive and critical time for girls. Emotions can run high as they're learning to express themselves, forge friendships, and fit in. If, like many parents, you're wary of the possibilities for drama and danger inherent in the use (and misuse) of Facebook, Twitter, and other social networking sites, Zuzee may be just what you're looking for.
A safe and creative online gathering place, Zuzee was designed by parents. With photo sharing at its heart, Zuzee offers girls a place to connect with friends in an environment created just for them. Girls load their favorite photos and use Zuzee design tools to create their own personalized photo books, cards, and more. They can share their work, collaborate with friends, and comment on one another's albums. There are interactive quizzes and virtual gifts to celebrate Zuzee friendships and inspire creativity. It is an invitation-only, closed community with extensive parental controls that can be customized so friends can't be added or designs shared without consent.
The basic Zuzee experience is free, but girls can subscribe and join Club Zuzee if they choose, to save an unlimited number of designs. Visit www.zuzee.com for more information.