AMAZING ANIMAL COSTUMES FOR HALLOWEEN FUN
Related:
kids halloween costumes
,
kids animal costumes
,
t-rex costume
,
baby animal costumes
,
halloween costumes 2013
,
Halloween just got a whole lot wilder with these critter costumes for kids and babies. Furry get-ups will keep your little ones warm whether they dress as a baby bat or a terrifying T-Rex.
This Halloween, why not take inspiration from our furry or feathered friends? Thanks to their plush designs, animal costumes are usually cute and always cozy—perfect for chilly trick-or-treating weather. Is your child interested in looking more creepy than cuddly? Try a shark on for size. Whichever animal you choose, they're sure to rule the animal kingdom.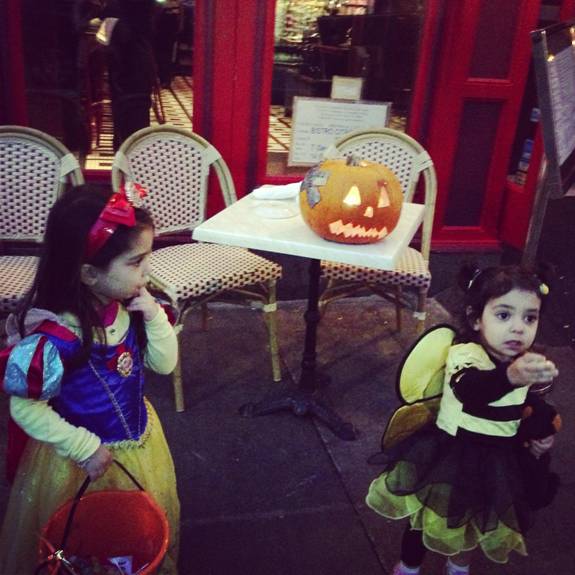 Image courtesy lollitot.com/blog
New York City mom Rosie of Lollitot provided this photo of her younger daughter, Miss L, as a buzzy bee, with older sister Snow White looking on, in 2012.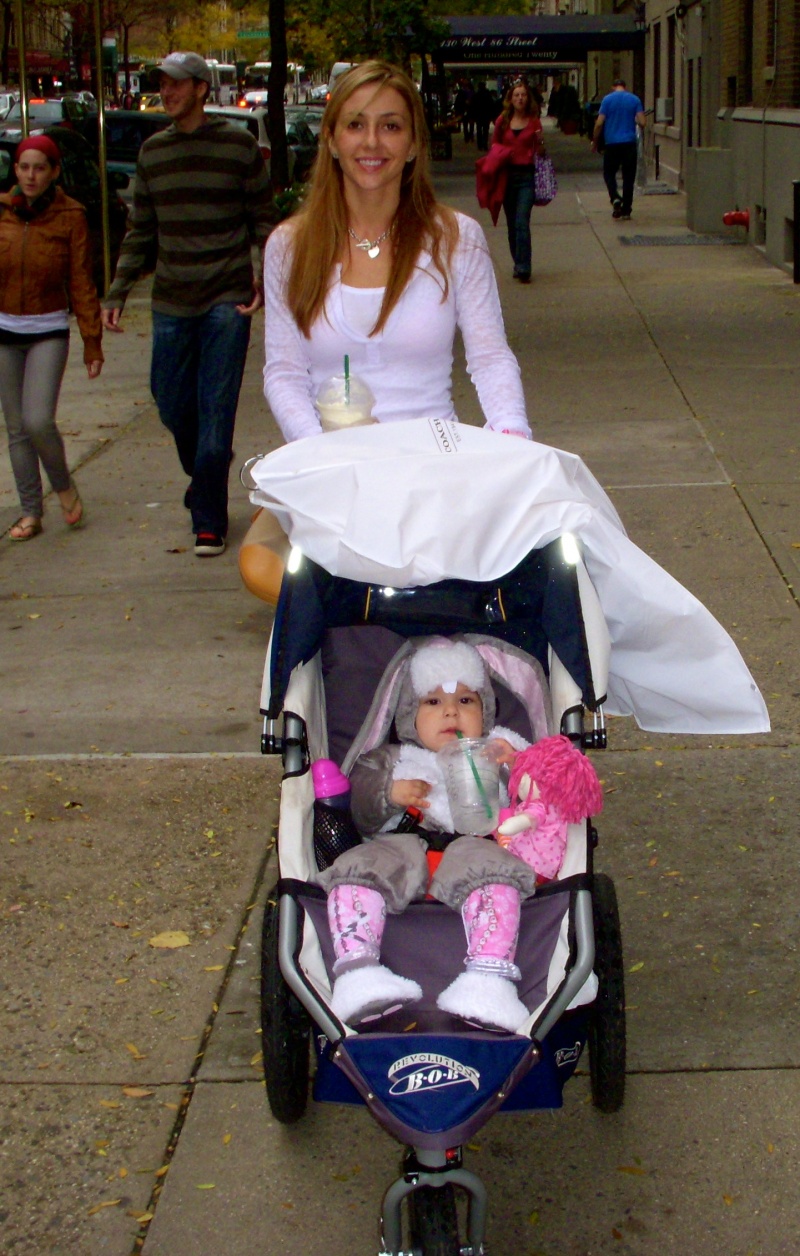 Image courtesy lollitot.com/blog
Animals sure do run in Rosie's family, as Miss M was hop to trot as a bunny in this throwback photo.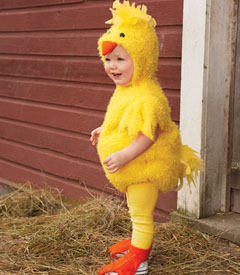 Your little one will be so cheery in this adorable baby chick ($39.50), available at Chasing Fireflies.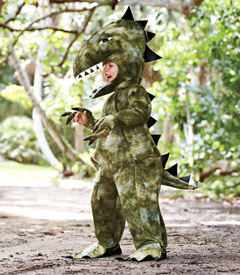 If smaller dinosaurs are scarce this Halloween, your Colossal T. Rex ($79.50 at Chasing Fireflies) can prey on fun-sized candy bars instead.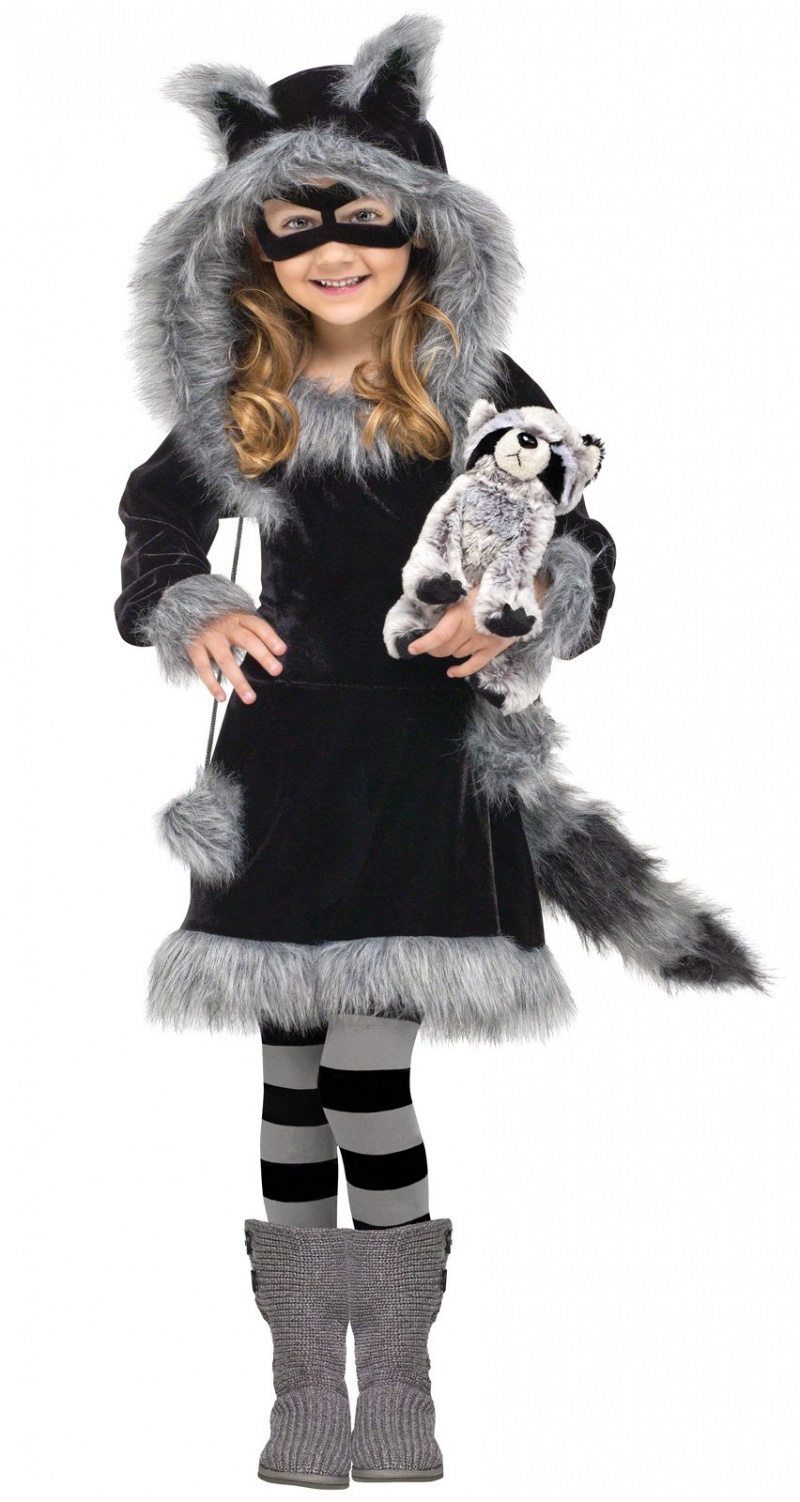 Make off like a bandit in this fun, furry raccoon costume ($44.99), available at Costume Express.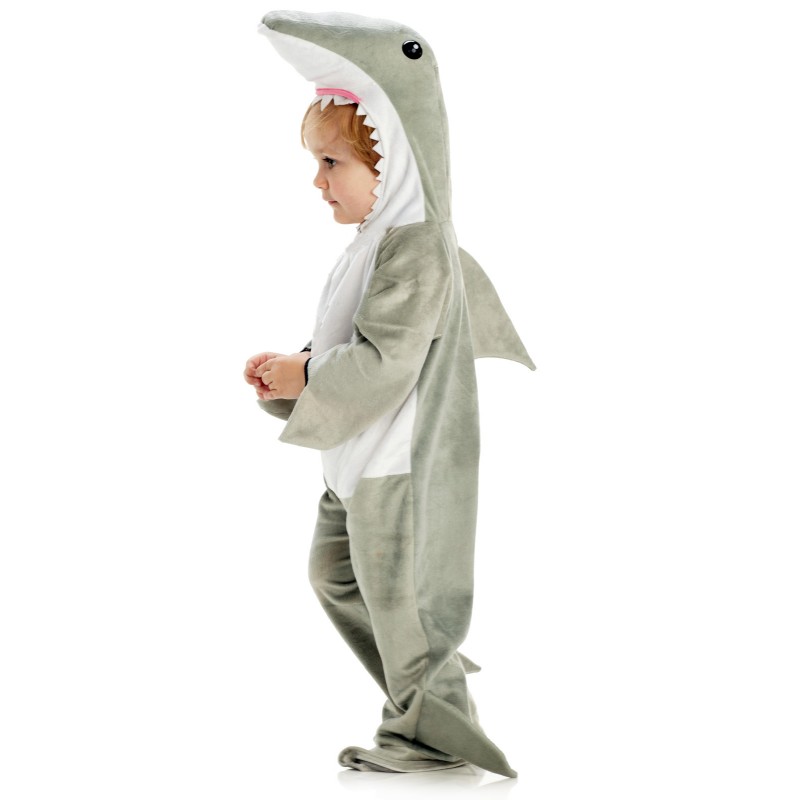 Your Halloween will go swimmingly when you dress up in this sleek shark costume ($29.99) from Costume Express.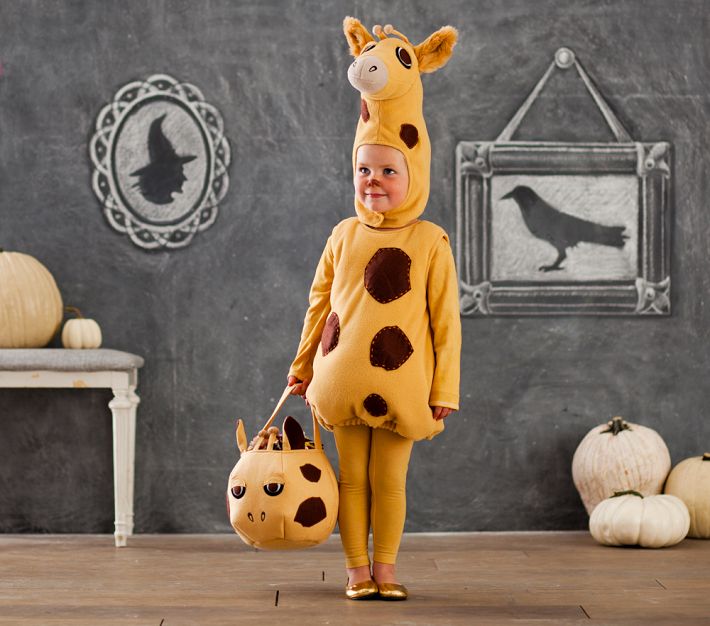 Can you spot the adorable giraffe ($59)? Available at Pottery Barn, it features a fun headpiece that doubles as a neck!
Meow! Black cats are de rigueur during Halloween, but your little one will look sweet as can be as this fluffy kitty ($69), available at Pottery Barn.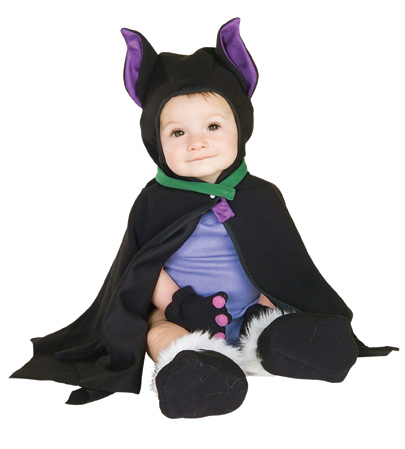 We're batty for this bitty cape, gloves, and booties combo ($19.99), designed by Long Island-based Rubie's Costumes, and available at Costume Express.
---
Get Your FREE Indoor Activity eGuide!
---
More Halloween Articles Articles
New Book Encourages Kids to Give Up Halloween Candy
Halloween Activities in Bucks County, PA
DIY Alien Monster Egg Halloween Decoration
Toddler-Friendly Halloween Events in Fairfield County, CT
Tot-Friendly Halloween Events on Long Island