Autism Speaks is the world's leading autism and science organization and it lights the way to make this April's Autism Awareness month better than ever. Learn autism statistics and how you can help increase awareness of this growing disorder.
April is Autism Awareness month and Autism Speaks, the world's leading autism and science organization, is leading the way to help increase awareness of this disorder and its growing prevalence.
Autism Statistics
Did you know that more than 3 million Americans currently live with an autism spectrum disorder and that 1 in 54 boys in this country is affected by autism? An estimated 1 in 88 children in the U.S. is on the autism spectrum--that's a 78 percent increase in six years that is only partly explained by improved diagnosis.
The recent government announcement of an $85 billion federal spending "sequester" will mean cuts to vital research and services for all individuals with autism. The cuts will specifically impact special education, housing and research programs, and even employment support for those affected by the disorder.
This news follows recent estimates that say the cost of caring for an individual with autism over his or her lifetime can amount up to $2.3 million.
How You Can Help Increase Autism Awareness
Literally Light Your World Blue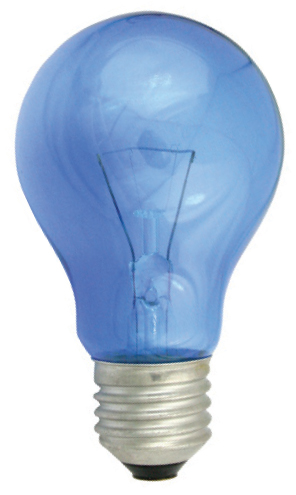 Replace your home bulbs with blue ones (if you get them at The Home Depot, $1 from each bulb will benefit Autism Speaks). Trust us, your friends and family will want to know why you did so.
"In 2010 I turned my porch light blue for the first time," says Jennifer Bunt-Chronister, whose daughter was diagnosed with autism at age 4. "Two years later more than 200 consecutive homes in what we now call our 'Blue-evard' shined bright blue. Light It Up Blue has given me a great platform to raise awareness for autism in my community," she says.
Head to Coleman.com now to order a customized LED lantern ($29.99, with $5 going to Autism Speaks)—then use your cool purchase to invite friends for a nighttime picnic, switch it from the white to blue setting, and have some fun for a good cause (and by the way, the bulbs never need to be replaced, so why not make this an annual advocacy tradition?).
Save Funds to Donate
Encourage your children to save their pennies. Coinstar helps small change add up to something bigger with their Coins That Count donation program, from which Autism Speaks receives support year-round. Go to nymetroparents.com/give-back for five tips on using technology to teach your kids about the importance of philanthropy, then click over to coinstar.com to find a machine near you. And if your children want to get their friends in on the act, coin collection boxes will be made available at shop.autismspeaks.org for a nominal shipping fee for the month of April.
Shop for a Good Cause
Your eyes aren't deceiving you—simply head out to the mall or browse the web for plenty of ways to benefit Autism Speaks. Here are two of our faves: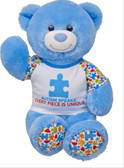 If you happen to be at the Brooklyn Nets home game on April 6, Modell's will be helping Autism Speaks celebrate Autism Awareness Month, and they'll be at other major sporting events in our region, too. If you can't make it to the game, drop by your local Modell's to pitch in (and get a team jersey for the kids while you're at it).

Build-A-Bear Workshop will donate $1 from each specially marked Autism Speaks blue bear sold plus 50 cents for special Tiny Tees sold between March 27 and April 30 to Autism Speaks. Go to buildabear.com to find a store near you.
Initiate Change
Sign a petition on LightItUpBlue.org, adding your voice to thousands of others in calling on President Obama and Congress to develop and implement a comprehensive national plan to address autism.
About Autism Speaks

As the world's leading autism science and advocacy organization, Autism Speaks is dedicated to funding research into causes, prevention, treatments, and a cure for autism. Since its inception in February 2005, founded by Suzanne and Bob Wright, the grandparents of a child with autism, Autism Speaks has committed more than $195 million to research and developing innovative resources for families. Mr. Wright is the former vice chairman of General Electric and CEO of NBC and NBC Universal.
Each year Walk Now for Autism Speaks events are held in more than 100 cities throughout North America and it has established partnerships in more than 40 countries across five continents to foster international research, services, and awareness.
For a regularly updated list of walks in your area, visit nyspecialparent.com/walks.