The First Aid Kit was invented more than a century ago and to celebrate its 125th anniversary, Band-Aid, Neosporin, Benadryl, and Safe Kids Worldwide joined together for a special presentation in New York City on the kit's historic evolution.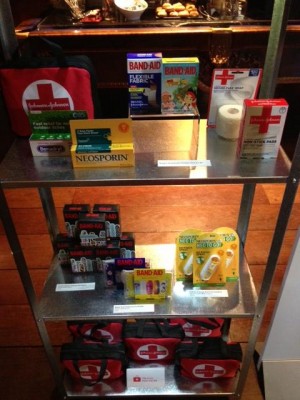 In celebration of the 125th anniversary of the First Aid Kit, a presentation of the kit's historic evolution was hosted by Johnson & Johnson Consumer Companies, Inc. at the Hudson Hotel on June 11 with actress and mother Maggie Gyllenhaal, where guests were enlightened with the founding history of the First Aid Kit through real-life visuals along with displays of the advancements of first aid supplies used today.
To commemorate this milestone, a newly launched campaign, The Everyday Care Campaign, focused on everyday care will provide funding and resources to help educate consumers about the importance of first aid preparedness.
The Everyday Care Campaign will partner with Safe Kids Worldwide, said Kate Carr, the CEO of Safe Kids Worldwide, a global network that works to prevent child injuries by supplying them with resources in a system of more than 600 partnerships in the U.S. and 23 countries.
As part of the campaign, when consumers buy three or more first aid products (Band-Aid, Neosporin, or Benadryl anti-itch topical products), they will receive a first aid kit. For every bag redeemed, the brands will donate a portion of the proceeds to Safe Kids Worldwide.
First Aid Kits Through Time
"Our products are a part of everyday life and everyday life is different for all of us," said Carmen Nestares, marketing director of Johnson & Johnson Consumer Companies, Inc. "Consumers and people want to customize their own first aid kits".
To understand what goes into a First Aid Kit, guests built their own and included products from the notable brands that celebrated the anniversary, such as Johnson & Johnson, Neosporin, and Benadryl.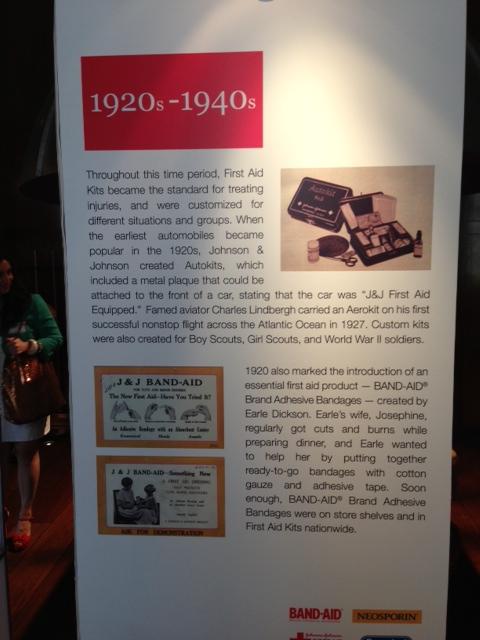 Dating back to the 1880s, the First Aid Kit was designed by Robert Wood Johnson as a solution to railroad workers who needed urgent care from minor injuries. When the kits first debuted, there was a specific one for railroad workers and another for basic use.
As the idea grew, more kits were produced to be used in automobiles and airplanes. Now, the First Aid Kit comes customized for use by different people, including: "The Gardener," "The Athlete," and "The Parent."
"I've found that having a second child, it [a First Aid Kit] makes everything easier to be more prepared", says special guest Gyllenhall.
Though the First Aid Kit may have evolved throughout the years, it has kept the same purpose of assisting consumers to be prepared and treat any injuries with readily available supplies.