If your child has special needs, a comprehensive approach to treatment that includes multiple therapists and other professionals will likely lead to more effective treatment and a faster recovery.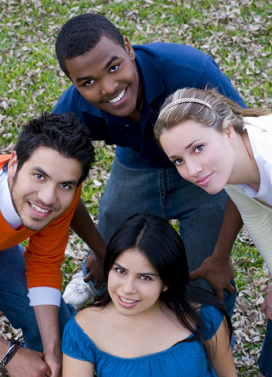 Here, a psychologist with more than 20 years experience explains how to know when a comprehensive approach is right for your child as well as the benefits and challenges of this type of treatment.
What are the benefits to a multidisciplinary approach to treatment for children with special needs?
The most pertinent benefit is that it really gets to the root cause of what's going on more quickly and accurately. For my first 10 years in practice, I was working by myself, and while I was well trained and skilled, I can think of several situations in which I was looking at a case through a singular lens, and I wasn't getting the full picture. The greatest advantage to working with a multidisciplinary team is that the more eyes you have on a situation, the more you're going to consider things you may have had a blind spot to. You can get the child the appropriate intervention more accurately and quickly, which tends to lead to faster stabilization and recovery.
The idea of working with a child in a vacuum, and doing it in a singular fashion—you're not considering the fact that the child intersects with different professionals at school, their pediatrician, etc. And if those professionals take different approaches, you're diluting the treatment.
The most important time to seek out a multidisciplinary team is when you have a child who has complex and multidimensional issues, like a child with an autism spectrum diagnosis—they may also have language communication issues, sensory issues, and behavioral issues. I think a multidisciplinary approach is essential to get to the heart of what's going on and help that child move forward.
Even kids that are not that complex but have a significant clinical issue going on, like a child with an anxiety disorder or attention disorder—even those kids very often would benefit from a multidisciplinary treatment. With a child who has anxiety, very often they have social issues, which create some of the anxiety and may lead to difficulty with expressive language. A psychiatrist is the point person, but they should consult with a language person, who can help shed light on the communication issues.
When you have a narrow focus and treat just one symptom, it may get better, but then other symptoms may fall into the gap, and treatment ends up going on much longer.
What are the challenges to a comprehensive approach to treatment?
From a parent's perspective, when you're dealing with several different clinicians, it can end up being more costly initially. But in the long run it saves much more money and time simply because you can hone the treatment much more effectively and you can much more efficiently target the areas that need intervention.
From a professional standpoint, the challenge is that collaboration takes up a lot more professional time—not just the act of tracking the other person down, but considering the other person's perspective, doing more reading to understand what they're saying, and so on. It's a more time-intensive process up front.
Also see: How Can I Make Sure My Child's Treatment Team Is Communicating?
Christopher Bogart, Ph.D., is a licensed clinical psychologist and executive director of the Southfield Center for Development in Darien, CT, where his staff takes an integrated approach to treating the learning, emotional, behavioral, and medical issues that affect children. Dr. Bogart received his doctoral degree from The American University in 1986.