Billy Beez, a Rockland County indoor play space, is now offering its Date Night drop-off program on Friday and Saturday nights. The facility will also offer an after-school program this fall and a soccer program for kids ages 3-6.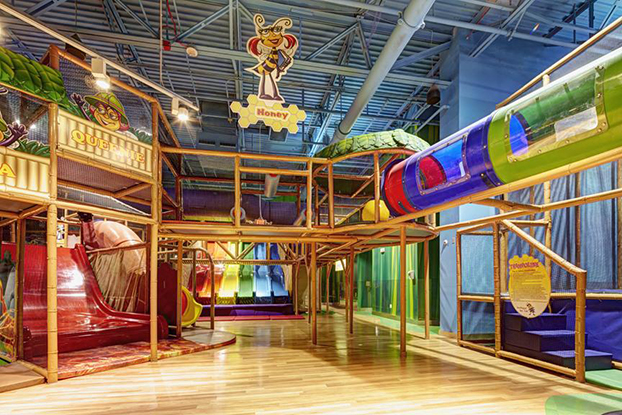 Billy Beez boasts a variety of slides and play equipment that both kids and adults can use.
Billy Beez is now offering Date Night, a drop off program for children ages 5 to 12. The West Nyack indoor play space has 30 different slides, trampolines, a soccer field, a basketball court, ball blaster room, and rock-climbing wall. All play equipment was built for kids but is big enough for adults.
Date Night, which began this summer, allows parents to leave their kids at Billy Beez while they go and enjoy a romantic evening together. During the two-and-a-half-hour session, children will participate in three different activities. The first two will be active, such as soccer, basketball, rock climbing, or free play. The third activity will be a wind-down activity such as arts and crafts to allow the kids to settle down before going back to their parents. "I've worked with kids for 20 years and I've never seen a place that gets kids so revved up and exited," says general manager Patrick Jackson. The program runs every Friday and Saturday from 6-8:30pm and costs $29.95 per child.
Once the school year starts, Billy Beez will also offer a few new programs as well as bring back some old. The facility will offer an after-school drop-off program where kids can play and do activities instead of going home right away and a little bee's soccer program for children 3-6. In September, the Mommy & Me program will make a comeback on Tuesday and Thursday mornings with a new gymnastics component, as well as dance and music.