Bobb Howard's General Store on Long Island has every candy you can think of, like Astro Pops from the '60s and Zots from the '70s. Bring your kids—or grandkids—to delight in the candies from your childhood.



Bobb Howard's General Store receives daily shipments
of "new, old stuff," say the Wysels, husband-and-wife
owners of the New Hyde Park staple.

Screens play old films while the speakers sound music from the '40s as customers peruse the shelves of more than 1,000 different nostalgia candies and toys at Bobb Howard's General Store on Long Island. Voted "Best of Long Island" in several categories including best candy store, "collectible" store, and toy store by Long Island Press the last three years, this New Hyde Park staple offers a chance for customers to travel back to their childhood and share a piece of their own history with younger generations.
From Astro Pops from the '60s and Zots from the '70s to Bosco chocolate bars (made with the syrup of the same name that defines a perfect egg cream), Razzles, and much more, the array of new candies offers fun discoveries for kids, says Eileen Wysel, who owns the store with her husband Ronnie.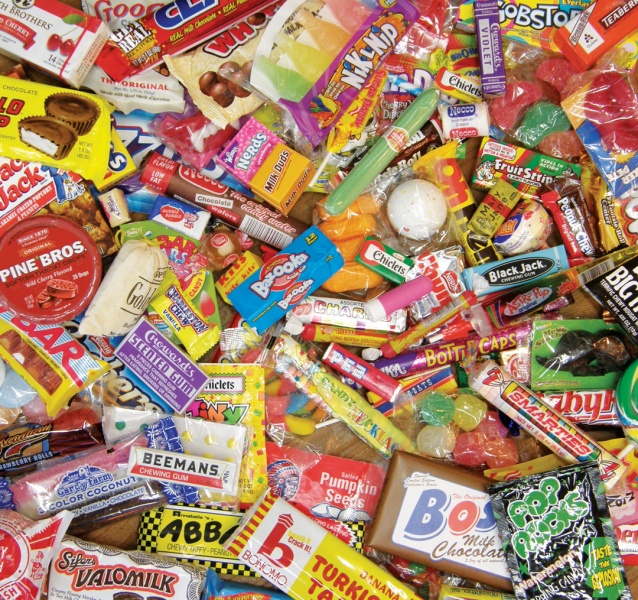 Retro candies and toys like kid-favorite
Astro Pops, Slinkys, Nik-L-Nips,
and gold mine gum are just a few
of the store's extensive inventory
of items from yesteryear.
"We always know when somebody's a 'newbie,'" Wysel says. "They're just amazed we've tracked down all these candies and toys. They bring their children, grandchildren, and great-grand children." All newbies, both young and young at heart, leave with a free bookmark and an old paddle ball game, and everyone gets a free bag of popcorn. "When people come to us, we want to put a smile on their face."
For those who aren't able to get to the store, though, Wysel makes sure to send the same experience in what she calls a "Box of Memories" that includes a free paddle ball game and 1928 Dubble Bubble Gum, her favorite retro candy of all time. Mail-order candies and toys can be purchased via phone or email.
Click here for more birthday party resources, advice, and memories.