The education director of TADA! Youth Theater in Manhattan answers why it might be a good idea for parents to enroll a shy child in musical theater classes to help their development, why parents' support is essential in nurturing an artistic child, and the importance of "failing forward."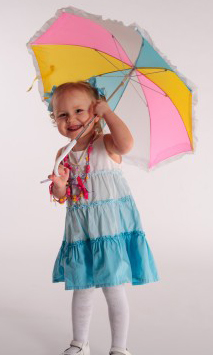 Musical theater is the medium with which we work, but the byproduct is building confidence, helping self-esteem, and really learning life skills. If someone wants to pursue a professional career in the arts, these programs help too, but that's not TADA!'s main focus. Musical theater programs, like the ones at TADA!, allow kids interested in musical theater to find their voice and improve their self confidence.
The ensemble programming we have at TADA! Youth Theater offers a team atmosphere, where everyone is treated as equitably as possible. Programs with a safe environment like that help shy or introverted kids come out of their shell, even within a day.
As students start to learn by doing, they soon come to know that it's safe to explore and express themselves. Within a theater game, for example, any contribution you make is a good one. There are no right or wrong answers.
What should you say to a young child who forgot his lines during a performance or a school play?
Performing, like most things in life, requires preparation and a great sense of discipline. With this in mind, you would remind a child that, "preparation is essential and if you've prepared the best you can then that's okay if you miss a line or if you're not perfect."
Nothing's perfect and that's the philosophy of any true artist. No matter what, you should always strive to be better, to improve. We can all learn from our mistakes and fail forward.
How important is a parent's support in encouraging and nurturing an artistic child?
An artistic child is often not your typical child and the current daily life in and outside of school sometimes doesn't properly support this creativity. Artistic children can be uniquely different and it's important to have parents support their children's artistry by expressing and supporting back to them the message that they are liked and that their artistic pursuits will be supported and encouraged because that's an extension of who their children are.
Parents and children should strive to maintain really good communication. For example, parents can ask why their children are interested in certain activities and then they can look together for options within their community that might foster that interest.
Rod Christensen is the director of education at TADA! Youth Theater in Manhattan where he oversees all aspects of the education department, which explores core elements of musical theater training and performance with programming for children in pre-K to 12th grade from all racial, economic, and social backgrounds.