OH BABY! HALLOWEEN COSTUMES FOR LITTLE ONES
Related:
baby's first halloween
,
toddler halloween costumes
,
baby halloween costumes
,
cute costumes for babies
,
Babies and toddlers are always cute, but why not amp up the adorable factor with these precious Halloween costumes? They're perfect for baby's first Halloween, toddler trick-or-treating, or dress-up play time.
Baby's first or second (or third!) Halloween is always a great time to make memories. Whether they toddle themselves along during trick-or-treating or accompany older siblings in a stroller or carrier, they can dress up as teeny versions of beloved animals and characters. Take it from these New York metro-based moms and costume sites: Everything's cuter in miniature!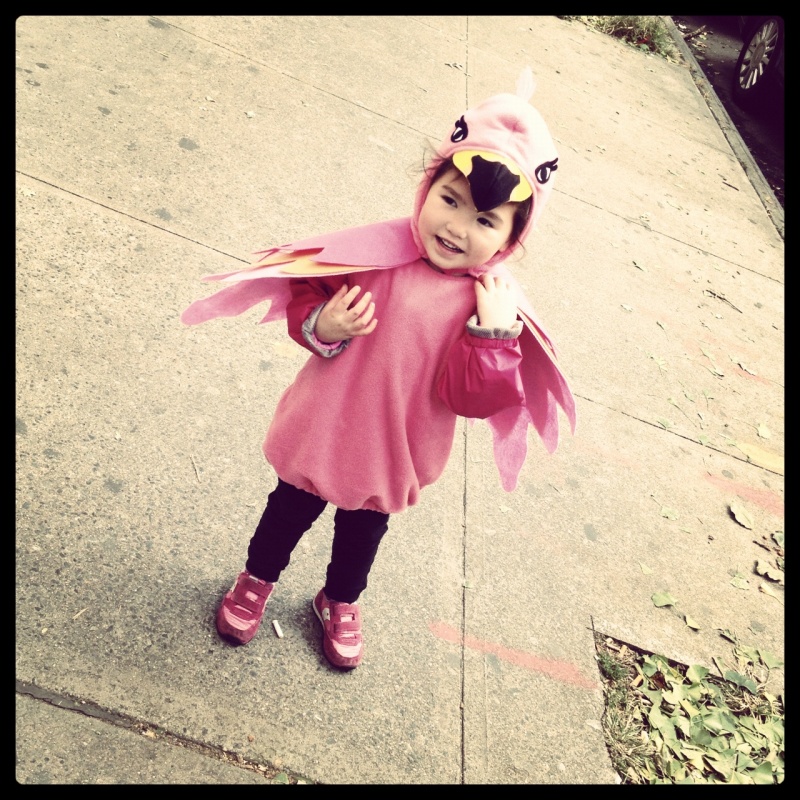 Image courtesy thestrollerballet.com
New York City mom Sarah of The Stroller Ballet shared this adorable image of Gemma, who dressed as a festive flamingo (with matching sneakers!) in 2012.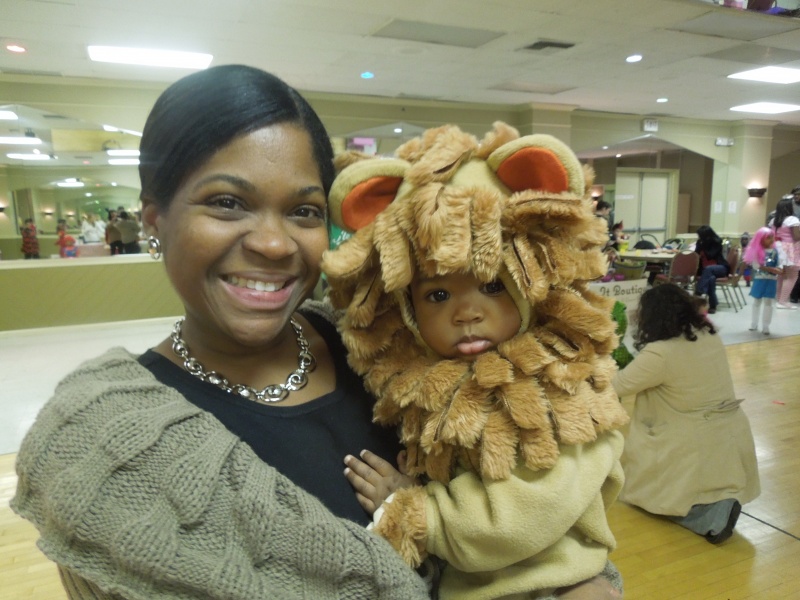 Image courtesy valleystreammom.com
Little Devin is paws-itively adorable in a lion costume his mom found at a resale shop, but he "wanted nothing to do with it after wearing it for 10 minutes and soon became a mane-less lion at the 'Wear It Again' costume party," says party host and Long Island mom Kimberly of Valley Stream Mom.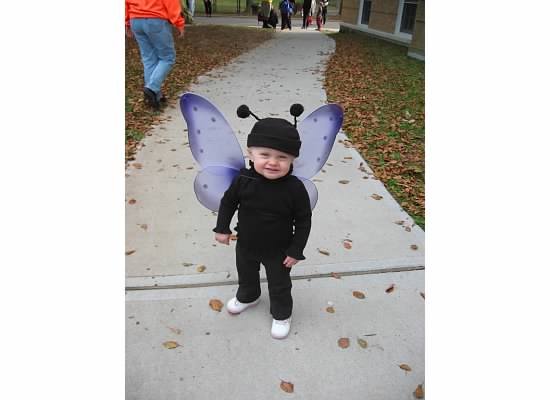 Image courtesy Annene Guertin
Queens mom Annene accented Ginelle's beautiful butterfly costume with feelers she made by attaching yarn balls and pipe cleaners to a black fleece hat in this photo from 2004.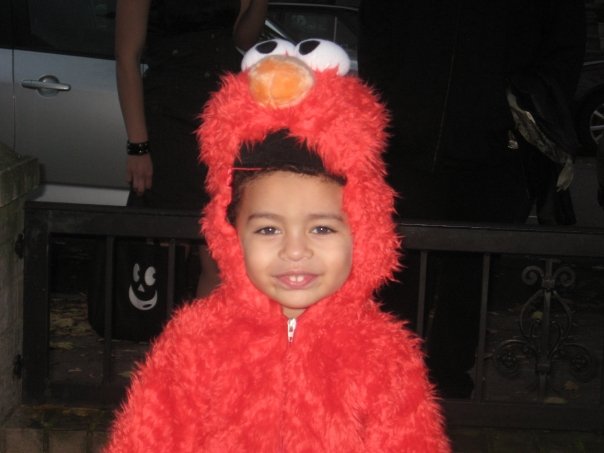 Image courtesy toughcookiemommy.com
Tough Cookie Mommy Maria, based in New York City, dressed her loveable son as the equally loveable little red monster, Elmo, in this throwback pic.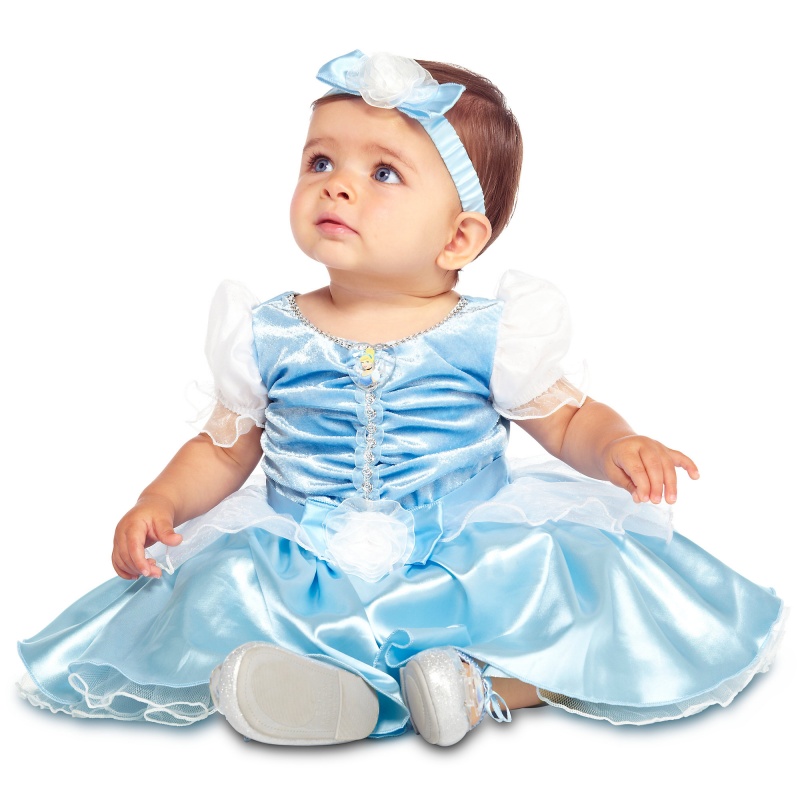 A dream is a wish your heart makes! Baby girls can look adorable in baby blue as Disney's classic princess, Cinderella ($34.95), available at the Disney Store.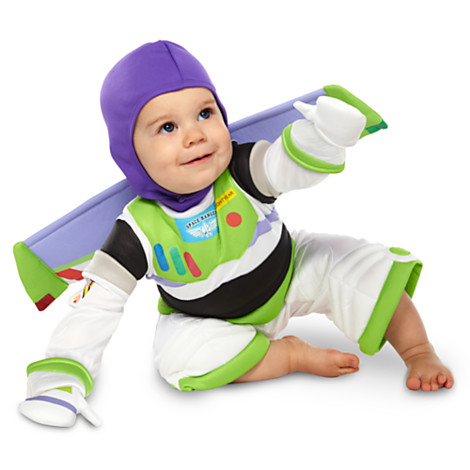 Hey, space ranger! See what all the buzz is about as the premier defender of the galaxy in Disney's Buzz Lightyear baby costume ($34.99).
This jolly little jack'o'lantern is all smiles in a plump pumpkin body and hat ($29), available at Pottery Barn.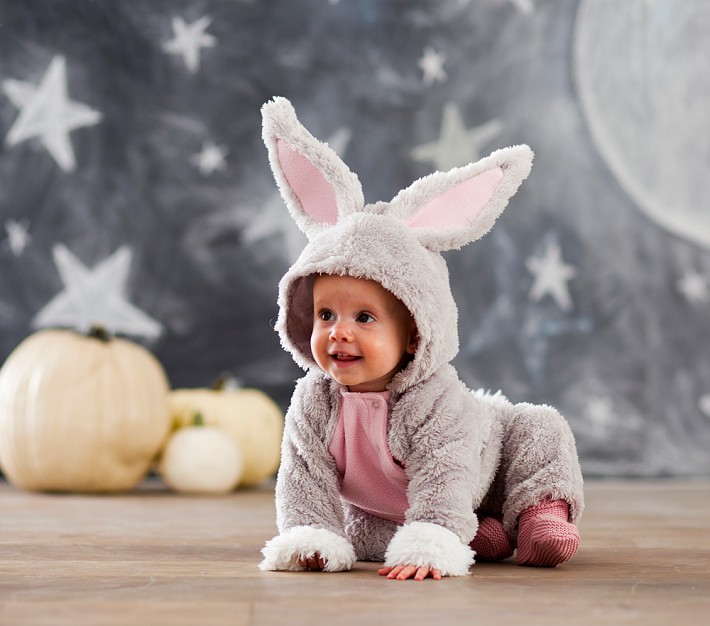 Somebunny looks adorable in this fuzzy rabbit costume ($59). Hop on over to Pottery Barn to purchase it for your little one.
More Halloween Fun
For more Halloween recipes, plus costume ideas and spooktacular DIY projects, go to nymetroparents.com/halloween.
---
Get Your FREE Indoor Activity eGuide!
---
More Halloween Articles Articles
7 Tips for Trick-or-Treating with Your Toddler
New Book Encourages Kids to Give Up Halloween Candy
Halloween Activities in Bucks County, PA
DIY Alien Monster Egg Halloween Decoration
Toddler-Friendly Halloween Events in Fairfield County, CT