If you've decided to scrapbook your family vacation but need a haven't quite figured out where to start, Darcy Miller and Chrissy Guido share some of their scrapboxes and scrapbook pages to inspire you.


Inspiration from Darcy Miller: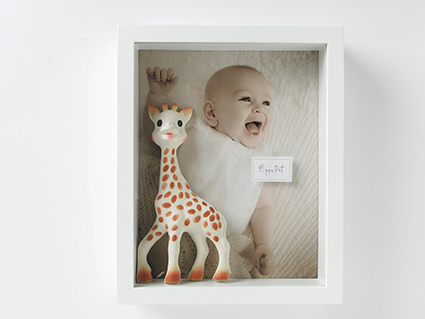 Scrapboxes provide an opportunity to preserve special keepsakes that won't fit in a flat book, such as this one containing a photo of one of Miller's daughters with her beloved Sophie giraffe.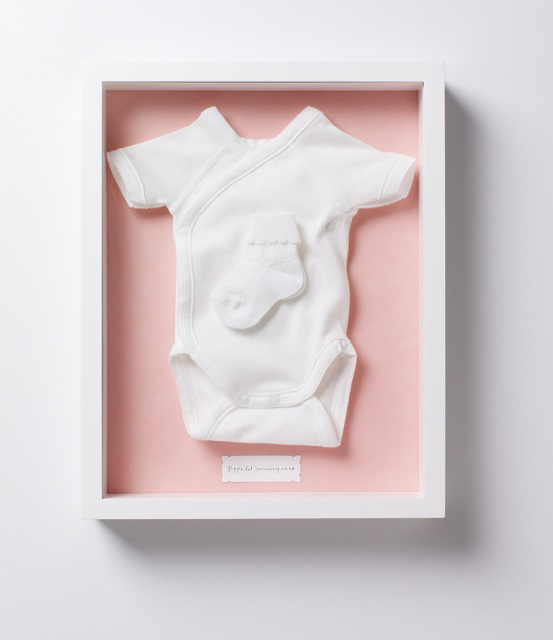 "She's only 5 now, but the thought that she could fit into that onesie," Miller says of this scrapbox containing a onesie and socks one of her daughters wore as a baby. "It looks like it would go on one of her baby dolls."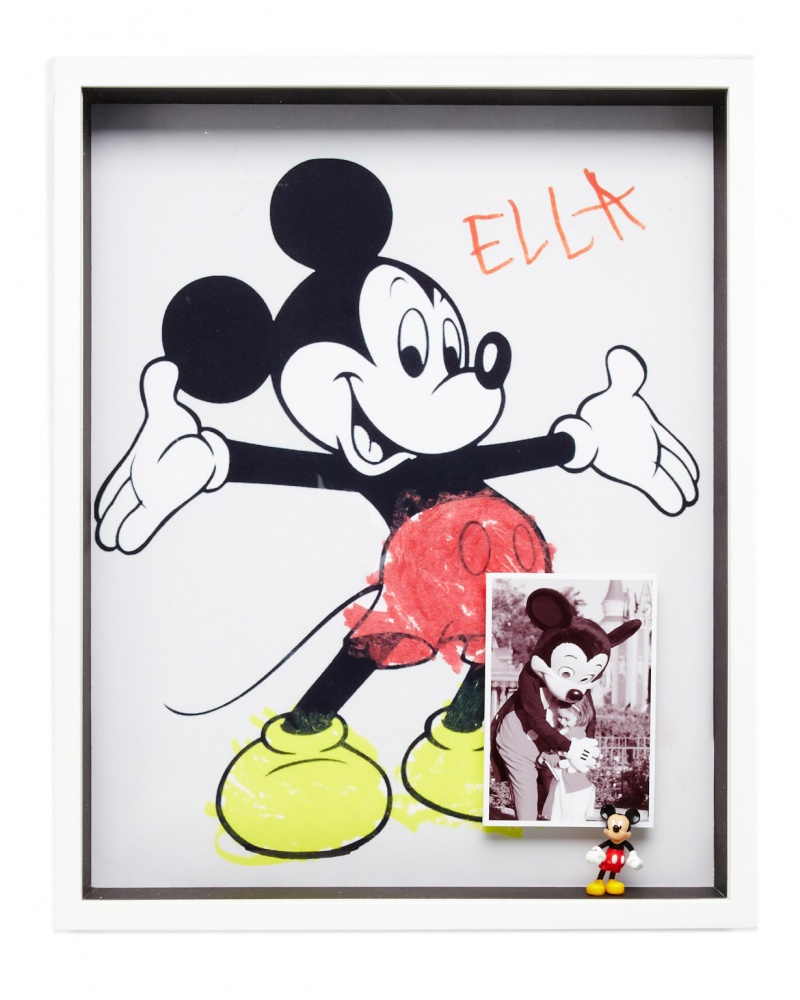 Miller created this scrapbox by using a picture of Mickey Mouse that daughter Ella colored as the background with a Mickey Mouse figurine and a picture of Ella meeting Mickey Mouse at Walt Disney World.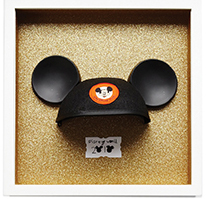 Miller shares a unique way to memorialize that right-of-passage Disney vacation
in three dimension. See more of Miller's Disney scrapboxes here.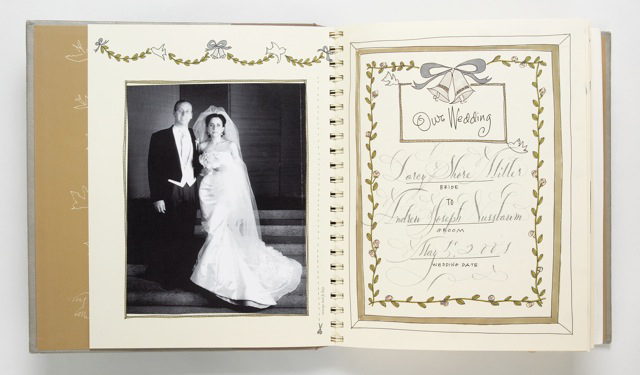 To inspire others to create a scrapbook of their wedding, Miller created Our Wedding Scrapbook, a fun and easy way for couples to document their big day. On each page of the DIY scrapbook, Miller suggests prompts for journaling and mementos and pictures to include. Above, the opening pages display a wedding photo of Miller and her husband with their names and wedding date; below, the details of Miller's wedding dress.
Inspiration from Chrissy Guido: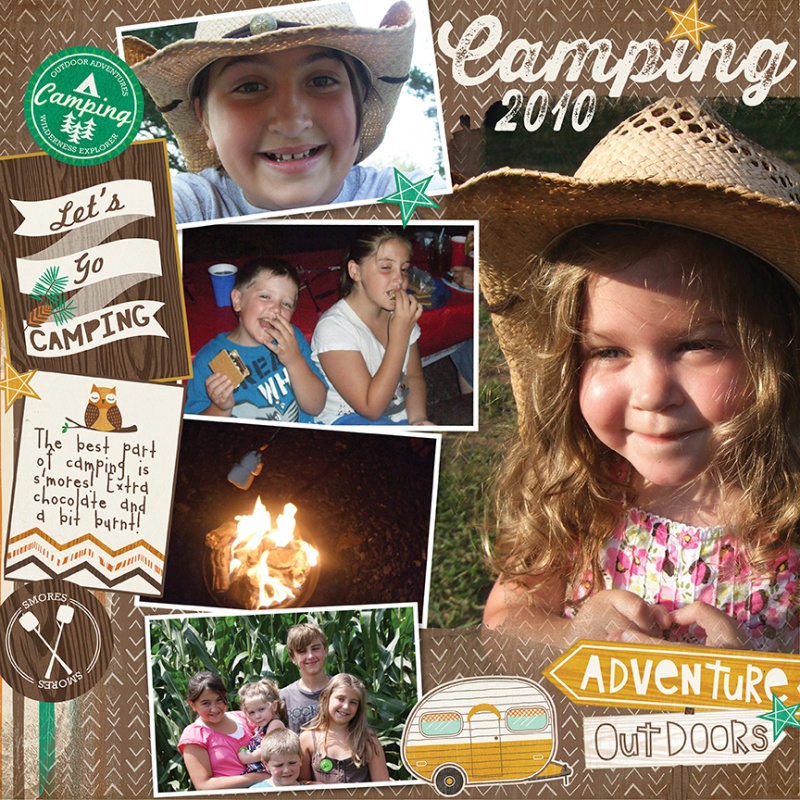 Family vacations don't need to be somewhere exotic to make a fun scrapbook page. This camping-themed layout from Guido was created in PhotoShop using products from Design by Dani.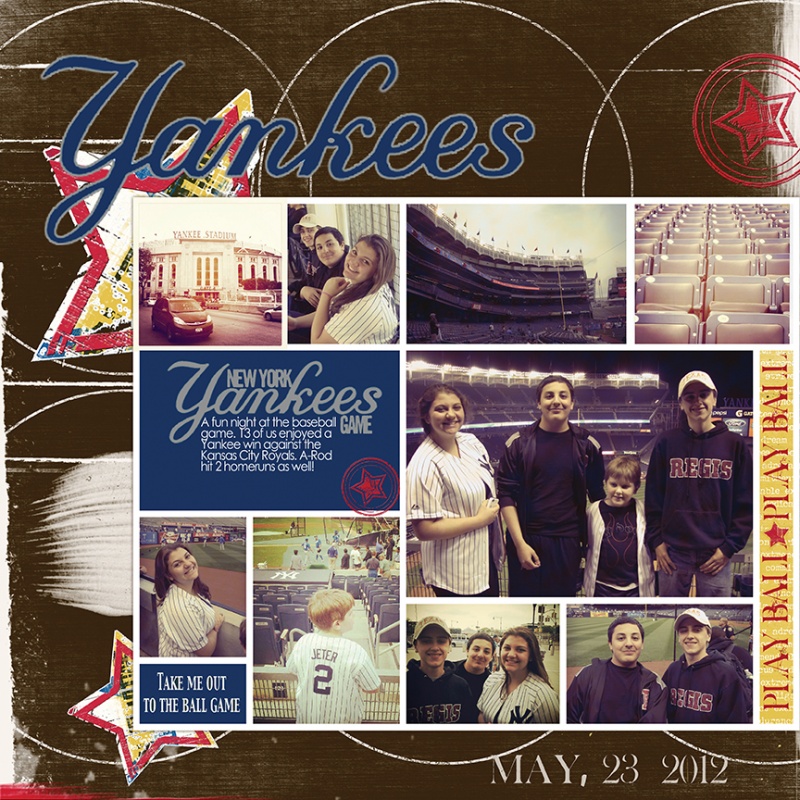 Guido also scrapped memories of a more everday outing, this one to Yankee Stadium; created in PhotoShop Elements using products from Anna Aspnes, Katie Pertiet, Echo Park Paper Co., and The Coffee Shop Blog.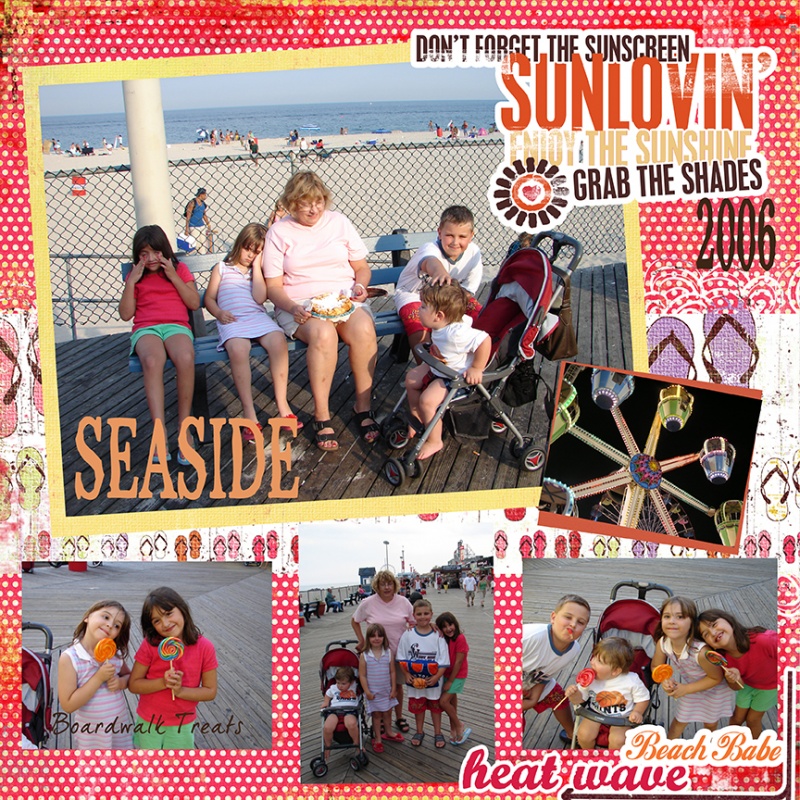 Guido's kids enjoy a day on the boardwalk with their grandmother. Guido created this digital page in PhotoShop Elements using products by Jen Wilson Designs.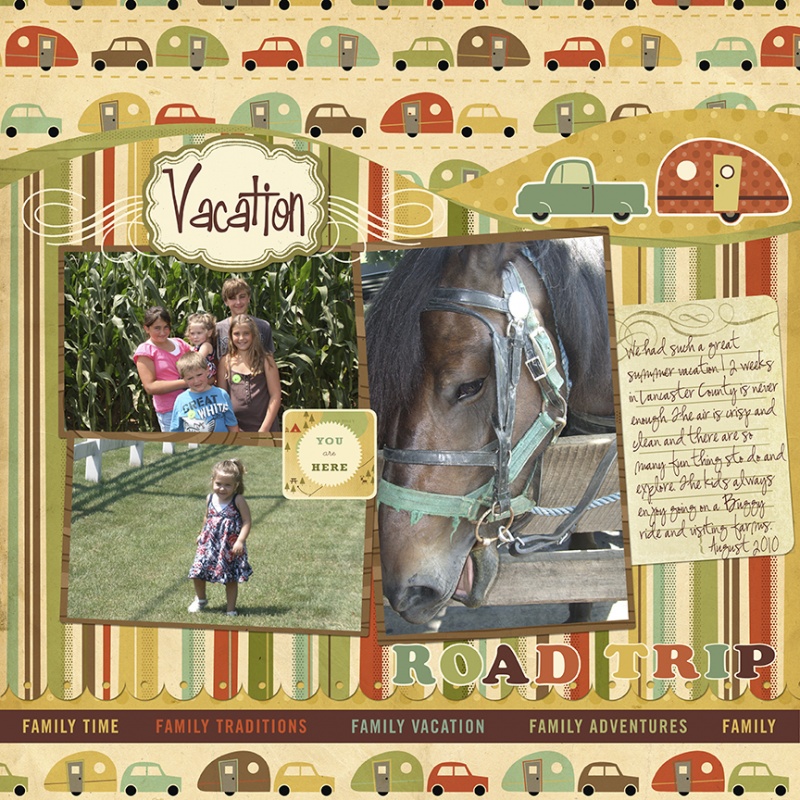 The Guido family visited Lancaster County, PA on a summer vacation in 2013. Created in PhotoShop using products designed by Cosmo Cricket.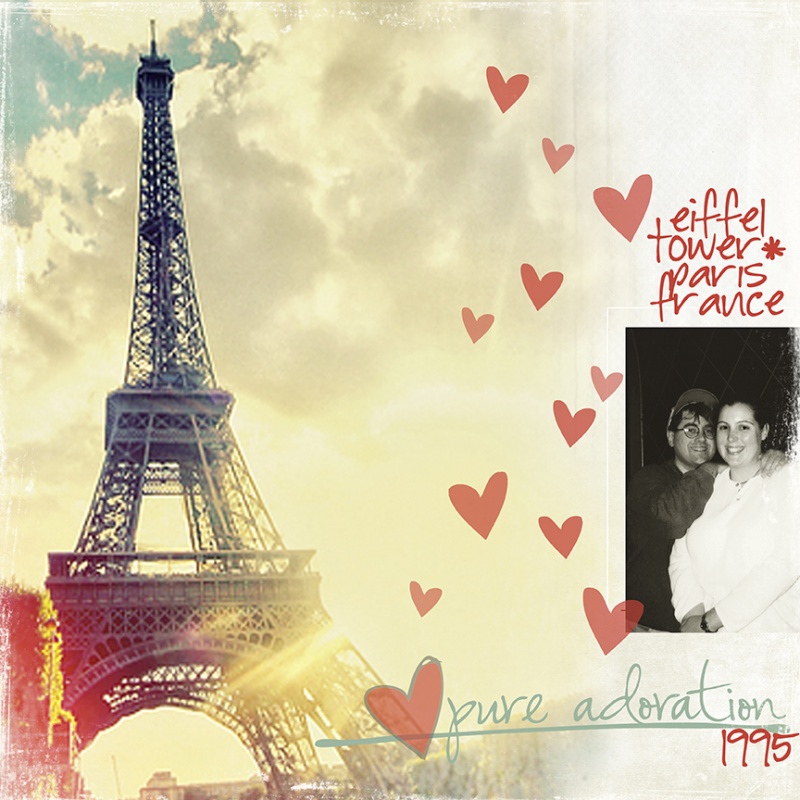 "It doesn't have to be complex with a lot of stuff because it's about you," Guido says of scrapbooking. Simpler pages, such as this one of Guido and her husband in Paris, can have more impact. Created in PhotoShop Elements with products by liv.edesigns.
Also see:
Family Travel: Scrapbooking Your Family Vacation
Craft Stores in the New York Metro Area
Stuff We Like: Scrapbooking Supplies