Summer camp may be over, but that doesn't mean your child has to stop communicating with their camp friends. We have five pen pal tips to help your child write letters and stay in touch with their summer camp friends.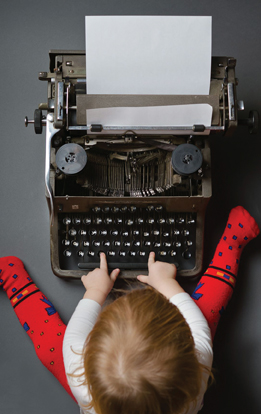 Coming home from camp can be hard for kids, especially if they've formed close bonds over the summer and live far away from their camp friends. Sure, they can always text or email their cabin mates (or these days, send disappearing video snippets via Snapchat!), but there's something special about a tangible letter in the mail that never gets old, even to a tech-savvy youth. If your kids want to find a meaningful way to stay in touch with their summer buds, why not suggest being pen pals? Here are five easy tips to help even the shyest of writers.
1. When it comes to letters, words certainly mean a lot…but sometimes the presentation means even more. Get fun stationery and let your child pick out his favorite stamps and a sheet of stickers that make him smile.
2. Start with postcards. A letter can feel intimidating, but a postcard is a small, finite amount of space. The public nature of a postcard can also ensure your child isn't sharing too much in his or her updates. Bonus: It's now very easy to make and print your own postcards at home.
3. Be creative with the supplies used to make your letters. Use stamps and different color inkpads, cut words out of magazines, create a collage of pictures from the summer, or use scrapbook scissors with different kinds of blades.
4. Create a schedule. Consistency is one of the nice things about having a pen pal, so make sure your child keeps her end of the bargain and writes regularly to her pals. But allow for spontaneity, too—sometimes you've just got to write a letter, and there's no harm in that!
5. Pick up some books about friends who keep in touch with letters and let those plots inspire your child. Some of our favorites include Polly's Pen Pal by Stuart J. Murphy, P.S. Longer Letter Later by Paula Danziger and Ann M. Martin, and The Jolly Postman, or Other People's Letters by Janet and Allan Ahlberg.
Wondering what you should be thinking about now for your child's next summer at camp? Check out The American Camp Association, New York and New Jersey's timeline.