Camp Extreme, a new summer camp offers BMX bike, BMX dirt trail riding, skateboard, and surf lessons for children on Long Island. The extreme sports summer camp is designed so all campers learn and progress together.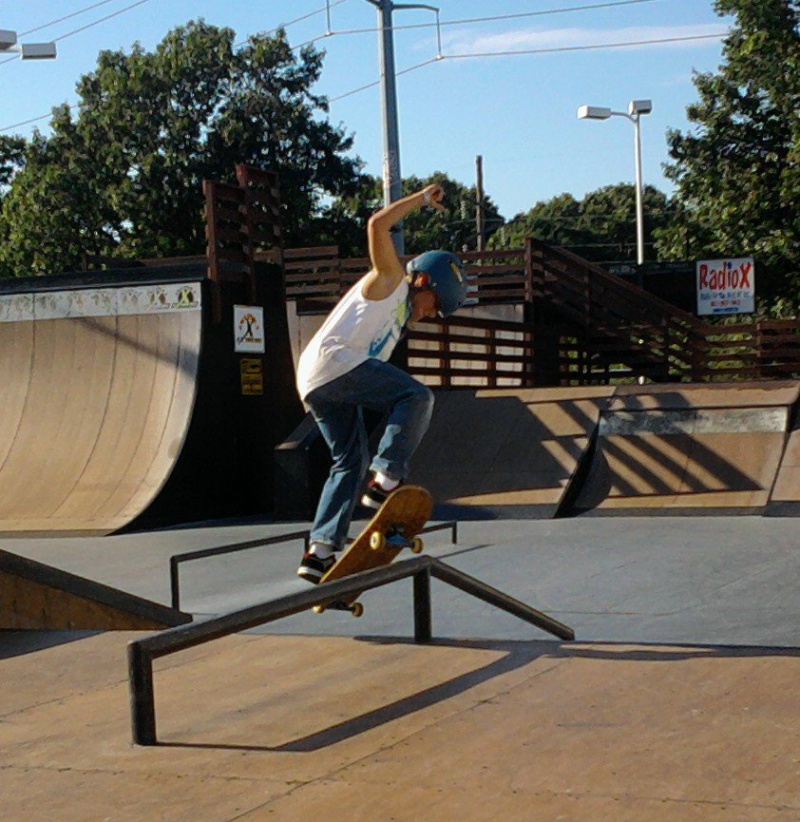 Camp Extreme offers four different extreme sports programs for children ages 8-16: BMX biking, BMX dirt trails, skateboarding, and skate and surf. Children can sign up for one sport or all four.
Each week of the camp will focus on one of the four sports and all students will go through basic skills regardless of the child's age and skill level. The camps aren't broken down into age groups and the lessons are designed so that everyone will work on the same thing and progress together. The skate and surf program is split into two sessions, half of the day skating and the other half surfing. Students have to bring their own bikes and skates, but surfboards are provided.
With Camp Extreme, kids have the opportunity to travel around the metro area, visiting parks where kids can skate and bike, including Chelsea Piers, Cunningham Park, 5050 Skatepark, Forest Park, and Maloof Skate Park. They'll visit each park once. "Our program is unique because it gives the opportunity for kids to travel and go to places you wouldn't normally go," says Chris Capobianco, camp director. "You get to make friends and meet people from different areas who have the same interests as you."
Every camper stars in their own extreme sports video edit, which allows kids to see their progress with whichever sport he or she is doing.
Camp Extreme runs July 1 through August, from 8am-5pm, and is broken down into weekly sessions—a different sport each week.