Social Media Platforms for Small Businesses
Start with Facebook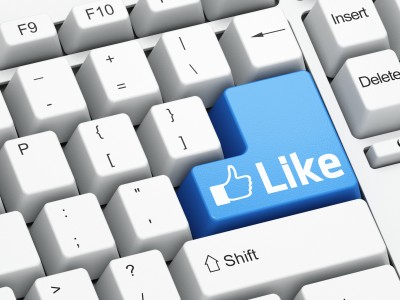 • Facebook is the most popular social media platform for target audiences among small businesses, hosting more than 9 million pages. As the No. 1 social media destination, Facebook is the site where customers are most likely to be found.
• Facebook users check their account 5 or more times a day, according to industry reports, demonstrating the addictive quality and gravitational pull of the media giant.
• Social Media Quickstarter has found that 51% of users that "Like" a given brand are "more likely to buy a product after becoming a fan," making Facebook an extremely effective tool for generating business and promoting product awareness and visibility.
• Create a visually dynamic portfolio with high-quality graphics, images, and videos that allow your brand to present and highlight the people behind the business and the corporate ethos guiding the company. This, in turn, enables a "humanizing" effect and draws users and customers closer.
• Consistency in branding, designs, graphics and logos also establishes familiarity and consumer loyalty within which customers identify with products and campaigns and further enhances the connection between company and target audience.
Focus on 1 to 2 Social Media Platforms
While there are a myriad number of social media sites offering businesses the potential to showcase their products, including Twitter, Instagram, Tumblr, Google+, and Pinterest, small businesses would be wise to focus their marketing efforts on a small number of destinations for several reasons:
• Seeking to maintain a presence on a large number of sites may lead to an overwhelming inability to substantively "keep up" with the many platforms in a time-sensitive fashion.
• Outdated and abandoned social media accounts can have a detrimental effect rather than a positive one. Consumers of social media and business customers regard a failure to respond to inquiries and comments on brand sites as a company that does not value their input and while more than likely lose the very interest the business has sought to foster.
• A recent study of social media found that the "average social media user has accounts on only two social media sites" and suggests that many site subscribers and members have limited their usage down to one site.
• It's is critical to determine how to utilize social media effectively with regard to customer interaction via postings and how often to do so when targeting a key demographic.
• Posting 1 to 4 times a day on Facebook during conventional business hours between 8am and 8pm is best to capitalize on the peak user time of social media visitation.
• Facebook offers options for users to schedule posts to be published at a later date and/or time, alleviating the preoccupation to constantly update the fan page and providing the opportunity to monitor and respond to customer comments and queries.
• These posts should highlight products and brands and present fans the opportunity to receive preferential discounts and special bonuses, making "liking" the page even more attractive to potential customers and accentuating the brand's appeal across a wider spectrum of the consumer world.