We've rounded up a list of 2013 street fairs, harvest festivals, and cultural festivals happening this fall in New York City, including fun (and mostly free) city festivals in Manhattan, Brooklyn, Queens, the Bronx, and Staten Island.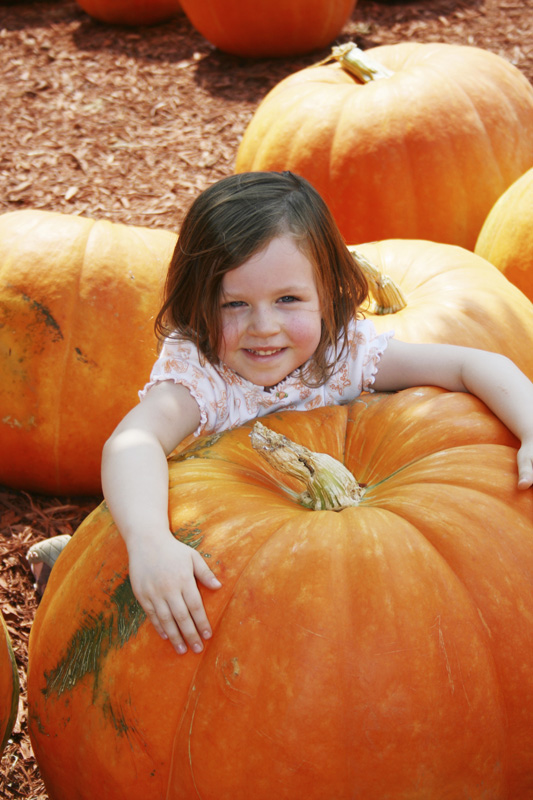 Bronx
Arthur Avenue between Crescent and 187th streets
Sept. 8
Head to New York's "real" Little Italy for traditional Italian street performances, celebrity guests, live music, kids' activities, and more, all celebrating Italian culture and traditions as well as the area. FREE!
City Island Avenue from Bay Street to Schofield Street
Sept. 21-22
Several dozen vendors will be selling crafts, jewelry, bath and body products, clothing, and more. There will also be live music, food vendors, and face painting for kids. FREE!
Wave Hill, Bronx
Sept. 28-29
Families can enjoy a day of busy bee fun featuring demos, projects, information stations, and tastings. There will be a sweet menu of activities for all ages.
Bartow-Pell Mansion Museum
Oct. 12-13
Explore the splendor of this 19th-century Greek Revival mansion. Guided tours by costumed docents start at 15 minutes past each hour.
Brooklyn
Eastern Parkway between Schenectady and Washington avenues
Sept. 2
Let's start with the mother of all ethnic parades: the West Indian American Day Parade/Carnival, which includes lots of elaborate floats, performers, Caribbean rhythms, stilt walkers, steel drums, sequined costumes, and food such as oxtail and curried this and jerk that. It's a loud and proud event. FREE!
Brooklyn Bridge Park, Pier 1, Brooklyn Heights/DUMBO
Sept. 14
Have you ever felt the breeze at Brooklyn Bridge Park? It's perfect for kite flying. Hence, at Brooklyn Bridge Park's Pier 1, kites will be taking to the skies for a high-flying Kite Festival. Expect to see some truly unusual kites, as well as examples from around the world. Kites will be available for purchase to attendees who don't bring their own, and they will be easy to construct (FYI: Many local toy shops are well stocked with an assortment of kites). There will also be demonstrations from serious kite buffs. Blue Marble Ice Cream will be available as well as some great Kite Festival T-shirts. Last year drew several thousand participants, so it's recommended that you arrive early. Happy kiting! FREE!
West 21st Street and Surf Avenue, Coney Island
Sept. 14-15
Late summer in Brooklyn means the Great Irish Fair of New York is around the corner. The festival has become a local tradition since the Brooklyn Hibernians started it 31 years ago. The fair takes over a huge lot next to MCU Stadium in Coney Island, and the vibe is thoroughly Irish. There will be plenty of Irish fiddles and even a U2 cover band (called Unforgettable Fire) with a singer who looks eerily like Bono. Kids will enjoy face painting and rides while adults can eat and drink in a pub-like setting. Exhibitors will be hawking Celtic ephemera that includes jewelry, music, clothing, and art. There will also be a 5K walk/run on the Coney Island boardwalk. If you're lucky, you might even end up dancing with a leprechaun.
Cortelyou Road between Ocean and Coney Island avenues
Sept. 15
This isn't one of those socks and sausages kind of streetfairs; the Flatbush Frolic emphasizes local restaurants, musicians, businesses and artists. There will be plenty of games and activities for the kids as well. FREE!
Brooklyn Borough Hall
Sept. 16-22
The Brooklyn Book Festival happens at various locations and events are dedicated to nearly every literature genre. Readers of all ages will find their thing! FREE!
Holy Cross Greek Orthodox Church, Bay Ridge
Sept. 20-22
Enjoy Hellenic culture: music, food, dancing, and plenty of activities for kids including rides. FREE!
Wyckoff Farmhouse Museum, Canarsie
Sept. 21
In Canarsie, not far from where the Federation of Black Cowboys keeps its Cedar Lane Stables (this is no joke: look it up!), there's the famous Wyckoff Farmhouse Museum, which serves to remind us of Brooklyn back when it was known as Breukelen. In keeping with tradition and our rural roots, our borough hosts the Breukelen Country Fair. Visitors will find plenty of gardening demonstrations, apple cider to be made and consumed, farm animals, activities for the kids, kettle corn, live bluegrass music, and a visit from a member of the aforementioned Federation of Black Cowboys. You can also learn about the history of the Wyckoff House, which serves as the centerpiece of the museum and was a vital ingredient in shaping what came to be New York City.
Atlantic Avenue between 4th Avenue and Hicks Street, Brooklyn Heights/Boerum Hill
Sept. 29
The stretch of Atlantic Avenue between 4th Avenue and Hicks Street is fun because of its stores, which include some holdouts from the strip's days as an antiquing mecca and outposts for designers like Jonathan Adler. Add some interesting vendors and rides and you have a really great street fair called Atlantic Antic. It's a perfect way to spend a beautiful autumn day. Imagine a day filled with trendy boutiques and vendors, a performance by a well-known kindie rock band, perhaps culminating with a fun time at Brooklyn Bridge Park's award-winning Pier 6 playground. FREE!
New York Transit Museum, Brooklyn Heights
Sept. 29
Another fun offering that coincides with Atlantic Antic is the New York Transit Museum's Bus Festival, where vintage New York City buses will be on display and admission to the museum (located directly underneath the street) will be only $1 on this special day.
Brooklyn Bridge Park, Pier 1, DUMBO/Brooklyn Heights
Oct. 5
Enjoy live entertainment, delicious food and family-friendly games. Guests will also have the opportunity to learn how they can become more involved in their communities in the critical areas of education, income, and health.
Brooklyn Botanic Garden, Crown Heights
Oct. 5
Feel the burn as you sample dozens of award-winning hot sauces, spicy pickles, and salsas. Pick up a pepper or two from our farm stand, delight in red-hot workshops, and revel in fire juggling. Chocolate fans will indulge in the heat of artisanal goodies from Brooklyn's best chile-chocolate creators.
Brooklyn Bridge Park, Brooklyn Heights
Oct. 19
Celebrate the fall season with a Harvest Festival on Pier 6. This event will feature a pumpkin patch, musical guests, face painting, mask making, storytelling, and art activities.
Brooklyn Botanic Garden, Crown Heights
Oct. 26
Show off your costume and carouse with colossal puppets and zany stilt-dancers at Brooklyn's wackiest costume parade. Bang your head to Brooklyn's youngest heavy metal band, waltz with a woodland creature, chat with children's book creators, explore a Victorian toy parlor, or just flop down on the grass and enjoy the garden's gorgeous fall colors.
PS 372 Recreation Center, Park Slope/Gowanus
Oct. 26
A costume contest, live bands, face painting, and tons of puppets await you at this annual Halloween blow out. There will also be rides, bouncy houses, goody bags for the first 200 kids, and Star Wars characters in costume.

Manhattan
Pier 1, Riverside Park South
Sept. 8
Celebrate the change of seasons with carnival rides and games, live bands, sideshow performers, aerialists, reptile shows, greenmarket, and "Green Acre" environmental corner, with hands-on activities for kids about environmental awareness, green living, and animal care.
Sara Roosevelt Park, Chinatown
Sept. 8
At this fest presented by the Better Chinatown Society, families can enjoy cultural performances, arts and crafts, food vendors, and a children's lantern exhibit and parade in honor of the Chinese harvest season.
Little Italy, Lower Manhattan
Sept. 12-22
This annual celebration of faith is world-famous for its festive atmosphere, an 11-day event featuring religious processions and colorful parades, free musical entertainment, a wide variety of ethnic food delicacies, and even a cannoli-eating competition. The central focus of the celebration takes place every Sept. 19, the official Saint Day when a celebratory Mass is held in Most Precious Blood Church, followed immediately by a religious procession in which the Statue of San Gennaro is carried from its permanent home in the church through the streets that comprise Little Italy.
Lexington Avenue from 79th to 94th streets, Upper East Side
Sept. 15
92Y's 20th annual Street Fest brings its programs out onto Lexington Avenue with fun for all ages. Kids and families will especially love the Kid Central zone featuring performances on a special kids and family designated stage, activities including making snacklaces and braid lanyards, watching demos by the 92Y Gymstars gymnastics team, and taking turns in the Tiny Tumblers Toddler Obstacle Course, and taking art classes on the street including sculpture and pottery, drawing and painting, and jewelry making. There will be a special area for kids younger than 5 with age-appropriate activities, and there will also be experts on hand to offer free answers and advice on children's health issues.
Fort Tryon Park, Washington Heights
Sept. 29
The Medieval Festival brings to life the customs and spirit of the Middle Ages. Manhattan's Fort Tryon Park is transformed into a medieval market town decorated with bright banners and processional flags. Performers, guests and festival goers dress in medieval costume. Visitors are greeted by authentic medieval music, dance, magic and minstrels, as well as jugglers and jesters. Costumed vendors will be on hand to demonstrate and sell a wide variety of medieval crafts as well as food and drink. The afternoon concludes with a thrilling joust between four knights on horseback. The Festival extends all the way around the world-famous Cloisters, a magnificent museum of medieval art. Visitors are encouraged to come by public transportation.
The Cathedral Church of St. John the Divine, Upper West Side
Oct. 6

Inspired by St. Francis of Assisi, the patron saint of animals and the environment, the celebration will feature a blessing and procession of a variety of creatures through the world's largest Gothic cathedral. Animals that have participated in years past include camels, kangaroos, yaks, elephants, fennec foxes, and many more. Guests are encouraged to bring their pets to the Cathedral to be a part of the celebration and to receive a special blessing. An outdoor fair, where Cathedral clergy will bless pets, will also include festive music, food, a petting zoo, face painting, and tables full of information on environmental advocacy and animal and human rights.
West 100th Street, Upper West Side
Oct. 27
Along with live music, the street fair will include tricks and treats such as ghost and goblin bowling, biting doughnuts on a string, pumpkin decorating, face painting and a Haunted House tour. There also will be ghoulishly good eats at Cafe Morningside, a bouncy castle, Bialas' Farmer's Market, a Bargain Boutique, and much more.
MS 44 Schoolyard, Upper West Side
Nov. 2
Attractions include bouncy slide and train, obstacle course, trackless train, pumpkin and cupcake decorating, games, spin art and tattoos, cotton candy, crafts, a rummage sale with books and toys, music, and food.
Queens
30th Avenue from 29th to 41st streets
Sept. 2
A great way for the family to spend Labor Day, rain or shine. This 10 block festival sponsored by the 30th Ave Business Association will include over 274 vendors with food, games, music, arts, crafts, and more.
86th Street Boardwalk at Rockaway Beach
Sept. 7
Honey Fest features a buzzing schedule of bees, beers, brains, and edibles on the beach. Vendors of all stripes will sample and sell their goods, from local monofloral honeys to honey-infused desserts, beeswax-based candles and cosmetics, to bee-inspired silkscreened tees. Kid-friendly activities, a movie screening on the beach, observational hives, and intro classes round out the day.
Alley Pond Park, Douglaston
Sept. 7
Beat the stress of returning to school with an afternoon of fun activities including games, rides, craft projects, music, free giveaways, and more.
Queens Botanical Garden, Flushing
Sept. 21
Celebrate the Autumn Moon Festival at QBG with family-friendly activities and crafts, including paper lantern making (limited to first 50 participants).
Queens County Farm Museum, Floral Park
Sept. 21-22
A traditional county fair with blue ribbon competitions in produce, livestock, arts and crafts, and more. Enjoy the Amazing Maize Maze, pie-eating and corn-husking contests, pig-racing, hayrides, carnival rides, and a midway. Visit craft vendors, food vendors, enjoy music, and more.
New York Hall of Science, Flushing
Sept. 21-22
Get inspired to make, create, learn, invent, craft, recycle, build, think, and play while celebrating art, science, and technology. Hundreds of "makers" will present fun and unusual creations such as rockets and robots. There will also be arts and crafts, artisanal foods, live music, and much more.
Alley Pond Environmental Center, Douglaston
Sept. 28
Families can enjoy this festival that celebrates the local estuary Little Neck Bay. There will be boat rides, activities, entertainment, hands-on demonstrations, crafts, and fun games.
Sunnyside Garden Park, Sunnyside
Oct. 5
Browse arts and crafts from local artisans and enjoy classic German food and drinks, live music performances, and a pumpkin patch with pumpkin painting.
Queens County Farm Museum, Floral Park
Oct. 6
Enjoy all the goodies from the harvest. Stop by to browse a variety of Hudson Valley apples, donuts, fresh cider, and apple pie.
Socrates Sculpture Park, Long Island City
Oct. 19
Make a costume, listen to live music, and enjoy special art-making workshops. Enter the family dog in the 8th Annual Canine Costume Contest, paint a pumpkin, and try harvest foods from local restaurants.
Forest Park Victory Field, Woodhaven
Oct. 19
Celebrate the beauty of the fall season and enjoy games, music, pumpkins, and more.
Queens Botanical Garden, Flushing
Oct. 20
A fun-filled day of family fun with nature and garden walks, music, craft vendors, compost demonstrations, food, and more.
Staten Island
Historic Richmond Town
Aug. 31 - Sept. 2
A much more reserved event is the Richmond County Fair at Historic Richmond Town. It's a twee, child-friendly scene with games, a pie bake-off, food and drink, people dressed in colonial garb, and assorted entertainment.
More Fun
Find tons of fun Halloween events at nymetroparents.com/halloween.
Search our full calendar of events for even more fun and low-cost family activities in the NYC area.