Old Westbury Gardens is a National Historic Site on Long Island known for its family-friendly outdoor activities and gorgeous gardens and grounds.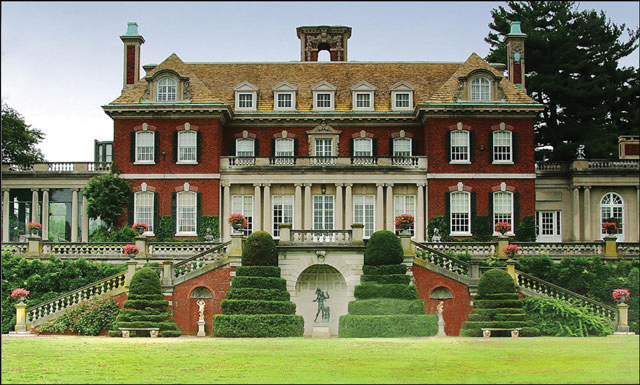 Located on the North Shore of Long Island and listed on the National Register of Historic Places, Old Westbury Gardens is the former home of John S. Phipps and his family. Phipps, a wealthy lawyer and businessman, bought the property in the early 1900s and built Westbury House, an ornate Gold Coast mansion with no shortage of vaulted ceilings and sweeping staircases. The estate now spans 200 acres and contains formal gardens, landscaped grounds, woodlands, ponds, and lakes, plus the Gold Coast mansion, which is furnished with English antiques and art from the family's residence.
Take a Tour
Visitors can tour Westbury House and its gardens on their own or join a 45-minute guided tour (free with admission). Tours of Westbury House are given daily on the hour and the half-hour (based upon volunteer availability) and garden tours are given every day the grounds are open at 11am and 2pm (Sundays at 1pm and 2pm).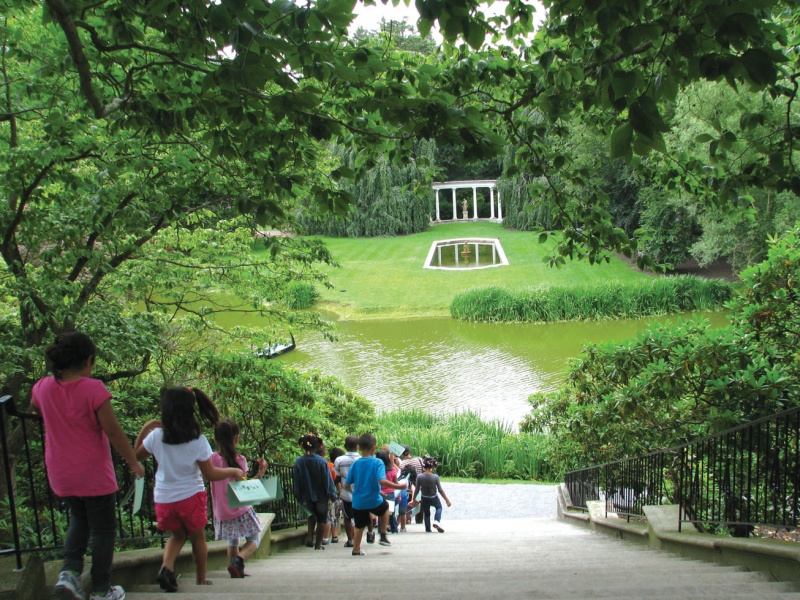 Many programs at Old Westbury Gardens, like this Storybook Stroll,
allow little ones and their families to enjoy the great outdoors.
Special Events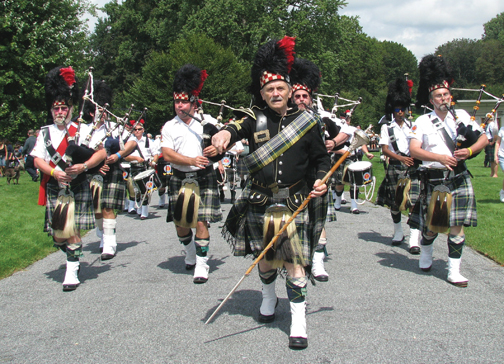 Old Westbury Gardens hosts
the annual Scottish Games
In addition to regular guided strolls, gardening workshops and demonstrations, concerts, and yoga and tai chi classes, Old Westbury Gardens hosts several popular annual events.
Dog Days: On select days in the spring and fall, visitors are invited to bring their leashed dogs to meet fellow furry friends and take a stroll through the grounds. An accompanying Dog Festival includes dog games, agility demonstrations, and exhibits by animal welfare and rescue groups.
Long Island Mozart Festival: Held in late May, this outdoor musical event celebrated its fifth season earlier this year. It features concerts in honor of the world-famous composer along with kids' activities that introduce little ones to the joys of classical music.
Antique Auto Show: In early June, get a close-up look at elegant and one-of-a kind cars.
Picnic Pops Summer Concert Series: Throughout the summer, stop by on select nights with a picnic and a blanket or chair and settle in on the lawn for a dance lesson and concert under the stars. Music styles range from jazz and swing to salsa and funk.
Scottish Games: Held in late August, this popular festival has celebrated Scottish heritage for more than half a century with bagpipes, caber tossing, highland dancing, and more cultural entertainment.
Holiday Tradition: A holiday tree lighting and celebration takes place in early December, and visitors throughout the rest of the month can enjoy the holiday-decorated house and gardens, Santa Claus appearances, and cookies and cider.
Halloween Highlight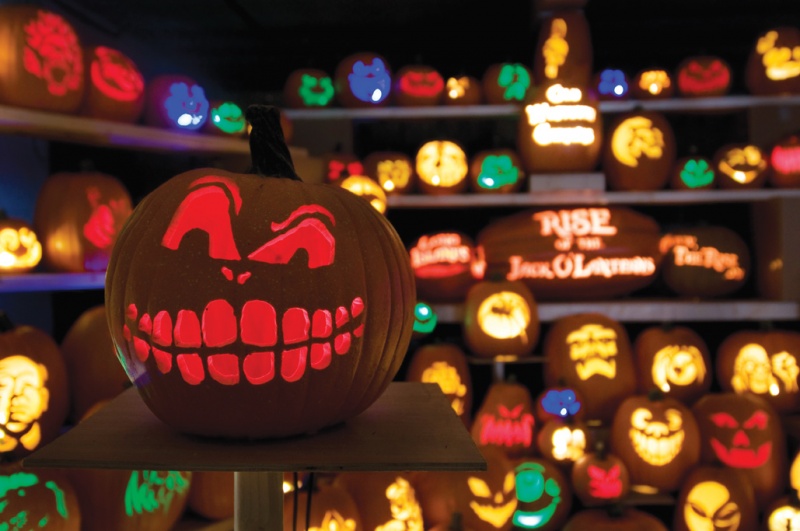 Rise of the Jack O' Lanterns is a new Halloween destination
for families throughout the New York metro area.
For many years, Westchester County's Great Jack O' Lantern Blaze has claimed the title of biggest Halloween event in the tri-state area. Now, the Blaze meets its match in Old Westbury Gardens' Rise of the Jack O' Lanterns. The Rise features more than 5,000 individually carved jack o' lanterns created by some of the most talented sculptors and artists in the NYC area. These glowing pumpkins illuminate a long and winding trail through the Gardens' majestic grounds, where the historic mansion looms in the background. The Rise runs throughout October.
Details
Address: Old Westbury Gardens, 71 Old Westbury Road, Old Westbury, Long Island
Hours: Open daily (except Tuesdays) from late April to late October, 10am-5pm (House opens at 11am), with the last vehicle allowed onto the property at 4pm. Check the website for November – April hours.
Admission: $10; $8 seniors older than 62; $5 children ages 7-17; free for children ages 6 and younger. Most activities are free with admission.
For more information: 516-333-0048 or oldwestburygardens.org