Father Knows Best, a nonprofit mentoring program founded by former NBA star and current New York Knicks Assistant General Manager Allan Houston ended the organization's five-borough tour in Queens on March 30.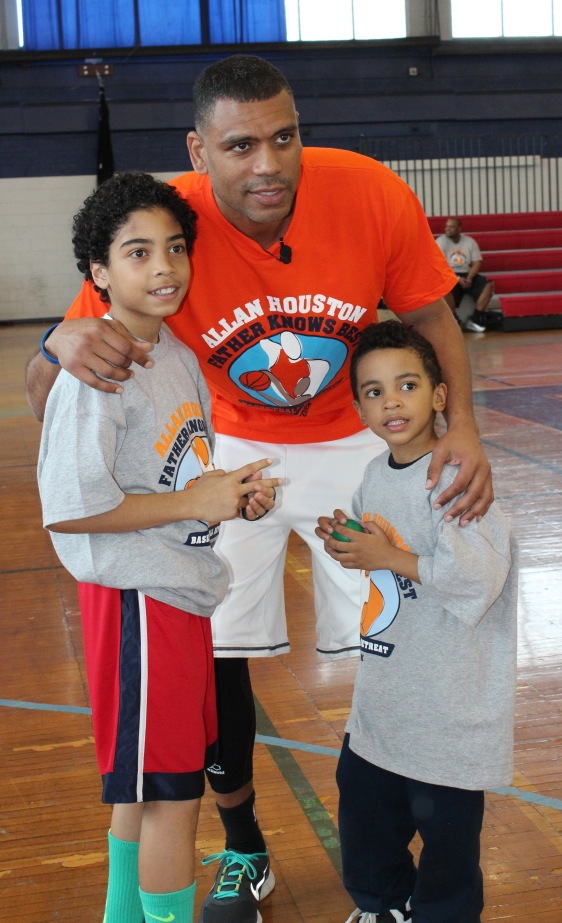 "Father Knows Best," a mentoring program that promotes stronger family relationships through basketball, hosted with iStar Charity Shootout a free five-borough basketball tour that ended in Queens with more than 300 participants in attendance.
"Roughly one third of children in New York City live in a fatherless home. We have the opportunity to go to the source of the problem and help provide the tools needed to improve communication and support better family relationships," said Allan Houston, former Knicks All-Star, now the team's assistant general manager. "We're excited to bring the Father Knows Best program to Queens and have the support of the iStar Charity Foundation."
Launched in Manhattan last fall, the tour made stops in New York City's remaining boroughs where Allan Houston, fathers, and mentors practiced basketball drills with kids, cheered them on in the skill competition, and also participated with them in relationship workshops.
Afterward, the iStar Charity Shootout event brought in live performances of aerial acrobats, dancers, musical acts, basketball competitions, slam dunk contest, and more.
"What better way to strengthen today's family bond than getting fathers and children, mentors and mentees together on the court?" said Jay Sugarman, event founder and chairman and CEO of iStar Financial. "Both organizations are committed to improving the lives of New Yorkers and this as an excellent opportunity to support the growth and development of young adults, as well families."
To learn more about the Father Knows Best program, visit allanhouston.com.
Also see: