FLOTUS Michelle Obama announces new school grant opportunities that would allow the schools to implement innovative programs that target childhood obesity, including NewYork-Presbyterian/Columbia University Medical Center's CHALK/Just Move program.
As part of the "Lets Move! Active Schools" campaign, First Lady Michelle Obama announced in Chicago today, March 1, a new opportunity for schools across the U.S. to apply for a grant for one of three model programs aimed toward teaching students about childhood obesity.
All schools in the U.S. can apply for an Active Schools Acceleration Project grant to provide its students with access to one of three model programs created to increase physical activity in schools. The three models, including the NewYork-Presbyterian Hospital/Columbia University Medical Center's program: CHALK/Just Move, were selected by national organization ChildObesity 180 for the ASAP project, and are designed to be easily replicated by schools of all types, sizes, and geographic regions.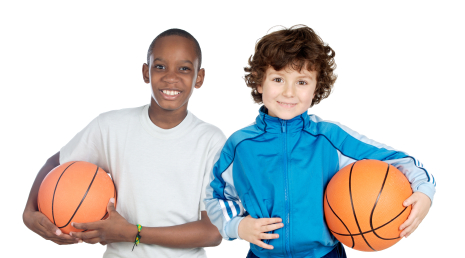 "ASAP's Acceleration Grants program takes innovative and scalable programs and makes them available to schools nationwide with seed funding, training, and support," says vice chair and director of ChildObesity180 Christina D. Economos, Ph.D. who is also an associate professor at the Friedman School of Nutrition Science and Policy at Tufts University and a leading researcher in childhood obesity prvention.
The grants will provide 1,000 schools with the resources that allow them to replicate the CHALK/Just Move program or another innovative model that involves students in more physical activity. Research shows that physically active kids do better academically and behaviorally, and schools are a great place for boosting their physical activity.
"We're delighted that NewYork-Presbyterian Hospital/Columbia University Medical Center's CHALK/Just Move program has been selected as a promising approach to increase children's physical activity and reduce the growing obesity epidemic in our nation," says Dr. Steven J. Corwin, CEO of NewYork-Presbyterian Hospital. "Fostering good health and well-being is an integral part of our patient care and community service mission as an academic medical center, and we applaud Mrs. Obama and her 'Let's Move! Active Schools' initiative and ChildObesity180's ASAP project for promoting healthy lifestyles among school children."
No gymnasium, no problem: CHALK/Just Move proves students can be active right in the classroom.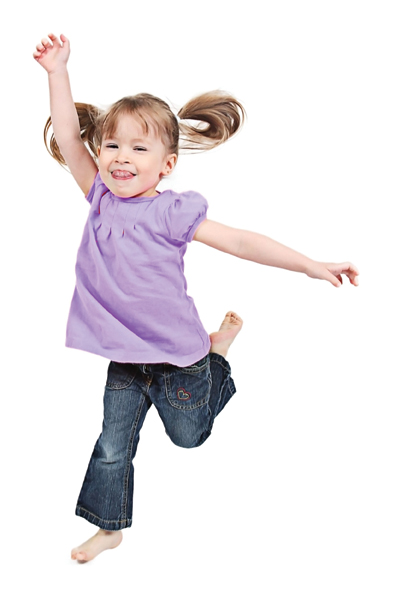 Developed by NewYork-Presbyterian Hospital/Columbia University Medical Center and its Ambulatory Care Network, the CHALK/Just Move program demonstrates that even without a gymnasium or outdoor play space, a school can become an active one. The classroom-based movement program uses a set of activity cards to lead the class in aerobic, yoga, stretching, and meditation exercises--getting kids up and active right at their desks. Exercises are tied to the common core state standards, allowing teachers to weave in math, science, and English language arts material to complement the day's lesson plan.

Many schools add music to increase the fun factor. Pop music helps raise heart rates during vigorous exercises, while meditative tracks calm students at the close of each break, ensuring a smooth transition back to academics.

Student ownership helps ensure the program is fun and embraced by the kids. Students vote on the songs they'd like to hear, serve as the demonstration models on the activity cards, and help teachers run the breaks. In younger grades students are invited to demonstrate alongside their teacher, while in older grades students themselves take the reins. Designation as a student leader is an important privilege bestowed upon a
student; these leaders take their role seriously. By allowing students to guide their peers, CHALK/Just Move doubles as an exercise in confidence-building.

"The CHALK/Just Move program has shown that bringing physical activity programs into schools can be simple, fun, and effective," said Dr. Dodi Meyer, medical director of CHALK/Just Move, associate clinical professor of pediatrics at Columbia University College of Physicians & Surgeons, and a pediatrician at the Morgan Stanley Children's Hospital at NewYork-Presbyterian/Columbia. "This grant opportunity will help make
physical activity an integral, welcome part of the daily lives of children across the country."
Teachers, parents, coaches, and other school wellness "champions" who are ready to take a leadership role in bringing physical activity to their school are encouraged to apply for an ASAP Acceleration Grant. Applications will be accepted through April 22, 2013, and $1 million in total will support the programs. For more information, visit
activeschoolsasap.org.
Also see:
• Take the Screen-Free Challenge
• Michelle Obama Shares How She Changed the First Family's Diet
• How Can I Make Exercise Fun for My Non-Active Child?
• How Can I Increase My Child's Active Time Outside of School?