According to the American Association of Poison Control Centers' National Poison Data, the most common sources of accidental poisoning are cosmetics and personal care items, analgesics, household cleaning substances, toys, and topical preparations. Here are five tips to protect your children from accidental poisoning.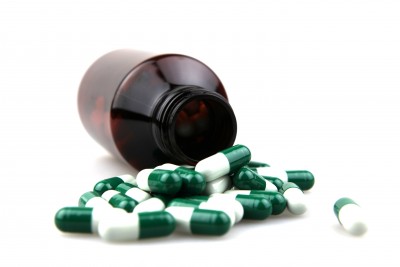 As children prepare to hit the books again, parents should take the time to brush up on household safety. Many areas and products in homes can be risky for young children, with some accidents such as accidental poisonings actually on the rise.
According to the latest annual report of the American Association of Poison Control Centers' National Poison Data, the top five most common sources of poisoning in children ages 5 years or younger were cosmetics/personal care products (13.2 percent), analgesics (9.4 percent), household cleaning substances (9.2 percent), foreign bodies/toys/miscellaneous (7.2 percent) and topical preparations (6.8 percent). Many of these products are pleasantly scented, attractively packaged, and brightly colored, causing young children to believe they are edible.
Parents should follow this five-step line of defense to protect their children from such dangers:
Keep potentially harmful products—prescription drugs, household cleaners, automotive fluids, and pesticides—out of reach and in a locked cabinet
Do not transfer potentially harmful products to unlabeled containers
Dispose of these products as instructed on the label and in a way that keeps them away from young hands
Select products with child-resistant packaging and close them immediately after using
Choose products containing bitterants such as Bitrex®, used as a safety additive in household cleaners, antifreezes, pesticides, and other products in order to make potentially harmful products highly unpalatable.
"Many parents do not realize the array of harmful products that can be found in households," says Cameron Smith, Bitrex business manager. "Parents and caregivers should practice safe storage methods and educate themselves and their children about the dangers of medicines and household chemicals."
If you think your child has accidentally ingested something poisonous, dial the Poison Control Center at 1-800-222-1222 immediately.
About Bitrex®
Bitrex is the trade name for denatonium benzoate, the most-bitter substance known to man. Discovered in 1958 and first used in denaturing industrial alcohol to make it unfit for consumption, it is now added to a wide range of household cleaners, pesticides, do-it-yourself and automotive products around the world to prevent children and pets from ingesting them accidentally. For more information on Bitrex®, please visit www.bitrex.com . For commercial inquiries contact exclusive US Bitrex distributor Market Actives, LLC at marketactives.com or 800-786-1609.
Also see:
The Poisons That Lurk in Our Homes: Keeping Children Safe
Keep Your Baby Safe From Unseen Chemicals and Toxins