POPCAP GAMES AND ADA PARTNER TO GIVE AWAY FREE VIDEO GAMES
Related:
PopCap Games
,
American Dental Association
,
free video games
,
good oral health
,
,
PopCap Games and the ADA partnered to provide free video game downloads for adults to hand out to trick-or-treaters this Halloween instead of candy. This campaign, "Stop Zombie Mouth," is an effort to promote good oral health in children across the U.S.
Are you struggling with what to give trick-or-treaters this year? You don't want to give them candy, but other Halloween themed trinkets are too expensive for the amount you need to buy for the neighborhood. The American Dental Association and PopCap Games have partnered this year with a joint campaign aimed at encouraging good oral health among U.S. children and their parents to bring you the perfect treat.
"Tooth decay is five times more prevalent than asthma and results in more than 51 million hours of missed school each year. Diet plays an important role in oral health. Too much sugar can lead to cavities down the road, which is why the ADA is proud to team up with PopCap on the 'Stop Zombie Mouth' campaign," says Dr. William Calnon, president of the ADA.
The joint campaign, which kicked off in early September and will continue through Halloween, features PopCap's family-friendly video game Plants vs. Zombies™ as a tooth-friendly alternative to candy. "We at PopCap have been interested in the potential for video games to provide benefits beyond entertainment for many years," says John Vechey, PopCap co-founder and franchise studio director. "We're passionate about the very important cause behind the 'Stop Zombie Mouth' campaign and proud to be highlighting yet another positive effect that games can have on society."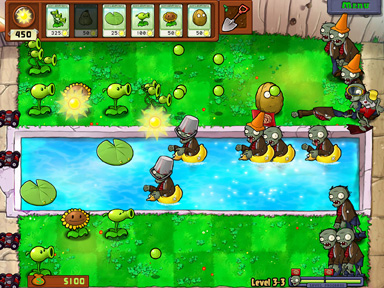 Parents and other adults who will host trick-or-treaters this year can go to stopzombiemouth.com to download free game coupons with a redeemable code for the full PC or Mac edition of Plants vs. Zombies™ or ask your local participating ADA member dentist office if it has the limited-edition collectable Plants vs. Zombies™ trading cards with the code.
The coupons, trading cards and other themed materials are designed to raise awareness of the importance of kids' oral health—with tips to keep teeth healthy brought to life by the games "fundead" icons, as well as new characters created just for the campaign—in addition to providing a fun alternative to sugary treats on Halloween night.
For more Halloween treats, costume ideas, and great giveaways, visit nymetroparents.com.halloween.
---
Get Your FREE Indoor Activity eGuide!
---
More PRODUCTS Articles
Holiday Fashions for Boys and Girls
Photographer Behind Humans of New York Releases Children's Book
New Book Encourages Kids to Give Up Halloween Candy
Runnin' Wild Kids Shoes Owner Opens Toy Store
Top 10 Audiobooks for Halloween Season