Our list of 28 fun and low-cost kids' events on Long Island this February includes Valentine's Day events, Presidents Week programs, and family shows in Amityville, Babylon, Bellmore, Centerport, Garden City, Greenvale, Montauk, Port Washington, Riverhead, Roslyn Harbor, Southampton, Uniondale, and beyond.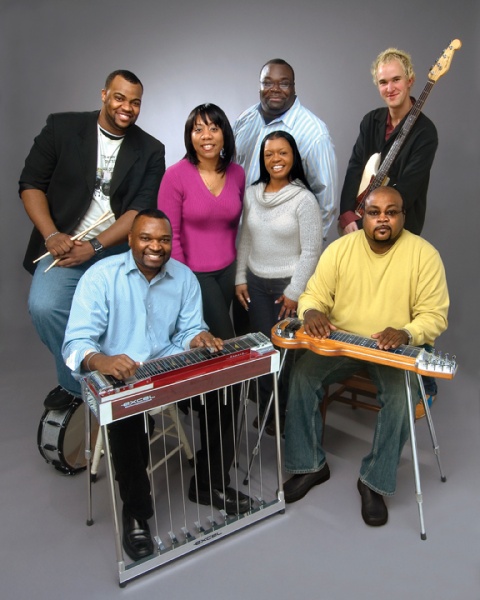 The Campbell Brothers in Concert
Landmark on Main St., Port Washington
Feb. 1
During Black History Month, prepare to rock, swing, clap, and stomp as you experience the rhythms of African-American gospel music as performed by The Campbell Brothers.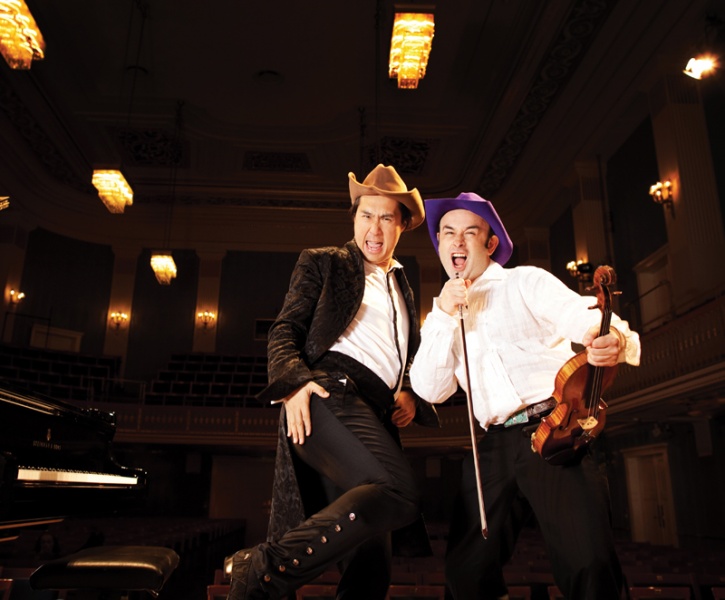 Igudesman and Joo: 'A Little Nightmare Music'
Tilles Center for the Performing Arts, Greenvale
Feb. 2
Think Mozart hijacked by Monty Python and you have some idea of the musical mayhem created by violinist Aleksey Igudesman and pianist Hyung-ki Joo. With a mission to make classical music more accessible to a younger audience, these classically trained artists take an uproarious approach to concert performance. In Igudesman and Joo: A Little Nightmare Music, the duo mixes genres and styles with hearty doses of humor and theatricality for a high-energy show that has been described as "inspired lunacy." Get a sneak peek of the show on YouTube, where the pair has more than 30 million views. Recommended for ages 8 and older.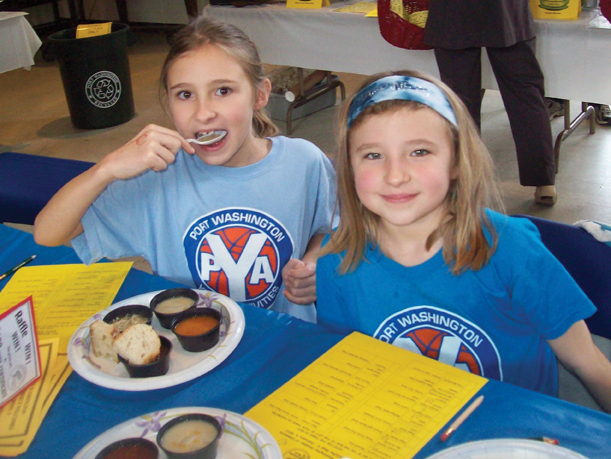 SOUPer Bowl VI
United Methodist Church, Port Washington
Feb. 2
You don't need to know a lick about football or cooking to enjoy SOUPer Bowl VI, during which Port Washington's restaurants and markets will present their best soups for the public to taste and judge. Vote for your favorites and help the Port Washington Chamber of Commerce select the SOUPer Bowl Champ.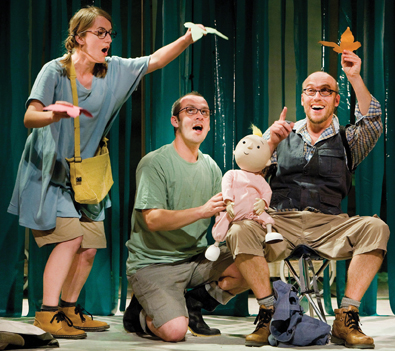 'We're Going on a Bear Hunt'
Tilles Center for the Performing Arts, Greenvale
Feb. 3
Michael Rosen's award-winning book, We're Going on a Bear Hunt, comes alive on stage with catchy songs, interactive scenes, and plenty of hands-on adventure, plus a few special surprises. Join a group of intrepid adventurers as they wade through swishy swashy grasses, the splishy splashy river, and the oozy, squelchy mud on their quest to find a bear. Recommended for ages 3 and older.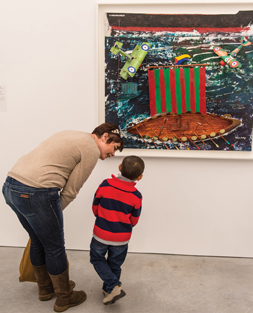 Family Gallery Talks and Art Workshop
Parrish Art Museum, Southampton
Feb. 3 and Feb. 17
Take the mystery out of the museum for young children when you attend Family Gallery Talks and Art Workshop at the Parrish Art Museum. Drop in with your little ones to tour the galleries and explore up to five works of art. Then head to the studio, inspiration in tow, to create your own masterpieces.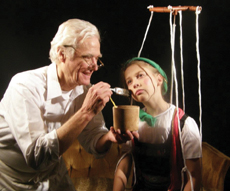 'Pinocchio'
Carriage House Theater at the Suffolk County Vanderbilt Museum, Centerport
Feb. 9-10, 16-17, 23-24
Growing up isn't easy, especially when you're a puppet yearning to become a real boy. This live production of Pinocchio asks the audience to participate as the title character finds trouble along the way to realizing his dream.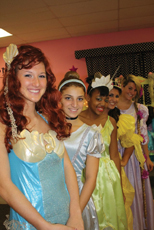 Celebrate Valentine's Day
Throughout Long Island
Feb. 1-14
Valentine's Day isn't a national holiday (technically), but Feb. 14 is all about love, so that makes it worth celebrating on a grand scale. Here are 16 activities on Long Island where you can celebrate with your loved ones, big and small.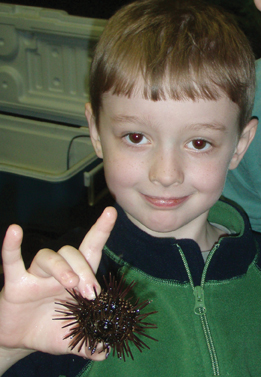 Cool Crustaceans for Preschoolers
Sport Fishing Education Center, Babylon
Feb. 16
It's only natural for children to be curious about sea creatures when they live so close to the shore. Satisfy their curiosity at Cool Crustaceans for Preschoolers, where they'll learn about these crawly creatures and take home a craft. Registration is required.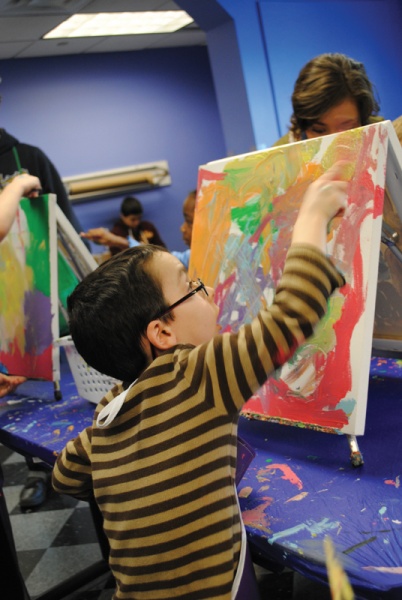 Feeling Color with De Kooning
Long Island Children's Museum, Garden City
Feb. 16-18
You, too, can be Feeling Color with De Kooning as you play with the sound, feel, and story of color. Be inspired by art, poetry, and music as you brainstorm what mood you think the late artist Willem de Kooning was in when he created some of his abstract paintings. Create your own colorful abstract using media and shapes that express how you feel in the moment.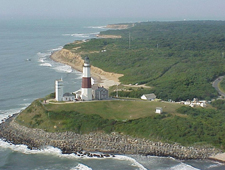 Presidents Weekend at the Montauk Lighthouse
Montauk Lighthouse, Montauk
Feb. 16-18
It's only fitting that you spend Presidents Weekend at the Montauk Lighthouse given that the lighthouse, the oldest in New York State, was authorized by the Second Congress under President George Washington in 1792. Expect a wintry view of the surrounding shore that promises to be quite different from a summertime visit. The museum and gift shop will be open. Children must be at least 41 inches tall to climb the tower.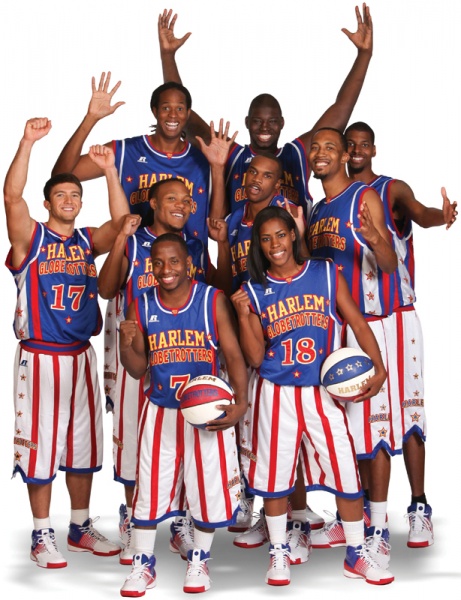 Harlem Globetrotters
Nassau Coliseum, Uniondale
Feb. 17
The Harlem Globetrotters bring their world-famous tradition of ball-handling wizardry, basketball artistry, and one-of-a-kind family entertainment to our area this month. Before the show, fans can go to the team's website (harlemglobetrotters.com) to vote for a crazy new game rule—sure to make the night more entertaining. After the game, fans can meet the Globetrotter stars for autographs and photographs.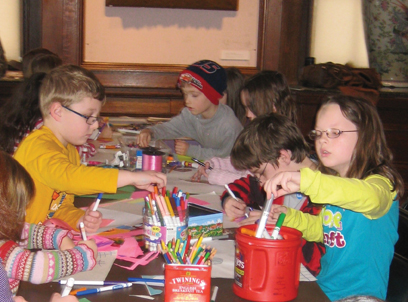 Winter Break Drop-In Art Workshops
Nassau County Museum of Art, Roslyn Harbor
Feb. 20-22
No school? Keep kids busy at Winter Break Drop-In Art Workshops, where they'll go on docent-led gallery tours and get the chance to make art with their parents or adult caregivers. Children will be encouraged to create their own artistic representations of the artworks they view at the museum.
Search for more kids' activities during February school vacation in our full calendar of events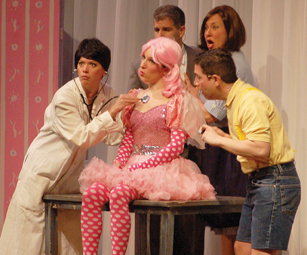 'Pinkalicious'
Saturdays at 11am: The Showplace at the Bellmore Movies, Bellmore
Saturdays at 11am, Sundays at 10:30am: John W. Engeman Theater, Northport
Pinkalicious loves all things pink, but she especially loves scrumptious pink cupcakes—maybe a little too much. In this musical, based on the popular book by Victoria and Elizabeth Kann, the pink-loving enthusiast lands herself in the doctor's office with a case of pinkititis, which gives her an overly rosy hue from head to toe. With the help of a few friends and a few songs, though, Pinkalicious ultimately learns an important lesson about dessert and discipline.
More Fun
A guide to kid-friendly museums on Long Island and beyond
Where to ski and snowboard with your family
Search our full calendar of events for more fun family activities in the NYC area