WIN: TICKETS TO THE HAUNTED PUMPKIN GARDEN AT NEW YORK BOTANICAL GARDEN
Related:
halloween at new york botanical garen
,
new york botanical garden halloween passes
,
haunted garden at new york botanical garden
,
nybg halloween garden
,
The Haunted Pumpkin Garden at the New York Botanical Garden in the Bronx returns this season, showcasing pumpkin sculptures, bugs, bats, parties, and Halloween costume parades. Win all-garden passes and experience all the Halloween thrills the garden has to offer.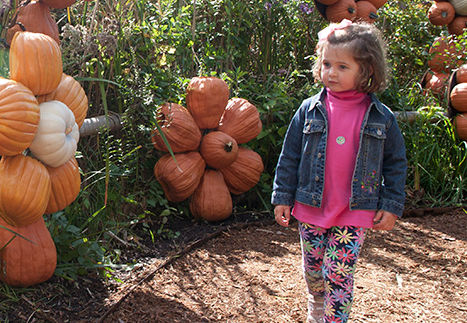 The New York Botanical Garden in the Bronx is transformed into The Haunted Pumpkin Garden with spookybats, goblins, spiders, and zombies. Throughout October, the garden offers a children's adventure garden where they'll get play inside the Pumpkin House, put on a scary show at the Pumpkin Putter Theater, march in a costume parade, and learn all about owls, the bird of the night.
On specific weekends throughout the month, The Haunted Pumpkin Garden will host special events for your little ones:


Giant Pumpkin Carving Weekend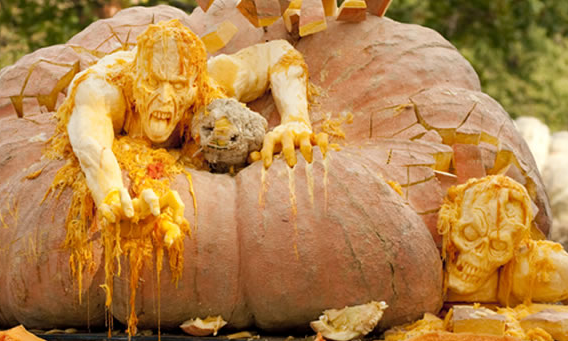 Saturday, Oct. 20-21; on display through Oct. 31
Master carver Ray Villafane, whose work has been featured on the Food Network, hand-carves a giant pumpkin into zombies and other unearthly creatures.
Spooky Nighttime Adventures
Oct. 20-21; 26-28 at 6:30-8pm
Bring your flashlight and explore the pumpkin and garden sculptures as you trick or treat throughout the Adventure Garden at night. (Adults and kids: non-member: $20; advance tickets recommended)
The Haunted Pumpkin Garden is open Tuesdays-Friday from 10am-6pm and on Weekends from 10am-7pm.
GIVEAWAY
NYMetroParents and the New York Botanical Garden are giving away four all-garden passes to The New York Botanical Garden, including the Haunted Pumpkin Garden. A winner will be selected Monday, Oct. 15.

For more Halloween giveaways, activities, and tips, visit nymetroparents.com/halloween.
More PRODUCTS Articles
Holiday Fashions for Boys and Girls
Photographer Behind Humans of New York Releases Children's Book
New Book Encourages Kids to Give Up Halloween Candy
Runnin' Wild Kids Shoes Owner Opens Toy Store
Top 10 Audiobooks for Halloween Season