A Girl Scouts survey reveals the lack of confidence girls have when it comes to finances, though the survey also uncovered that girls understand the importance of being financially literate and stable.
The American dream is alive and well among girls, according to a new report by the Girl Scout Research Institute, which reveals that girls feel optimistic about their financial futures, yet are less than fully knowledgeable about essential financial principles and instruments, from using credit cards to establishing good credit. Also, just 12 percent of the girls surveyed say they feel confident in making financial decisions.

"Our research is clearly telling us that girls understand the world—they know how important it is to be financially literate in their daily lives," said Anna Maria Chávez, CEO of Girl Scouts of the USA. "It's also telling us that too many girls lack the confidence needed to become financially independent and responsible citizens."


"Nearly 4 in 10 girls say they don't know how to use a credit card."
The study, Having It All: Girls and Financial Literacy, comes out at a time of continued economic uncertainty. The country's recovery from the 2009 recession has been marked by slow economic growth and high unemployment, as well as increasing concern over the costs of a college education and the unprecedented levels of student loan indebtedness.

The study, which surveyed 1,040 girls ages 8 to 17, found that girls are averse to debt. However, in order to avoid debt, these girls say they need more education about how credit works. In fact, nearly 4 in 10 girls say they don't know how to use a credit card, only 38 percent know what a credit score is, and just 37 percent know how credit card interest and fees work. Perhaps not surprisingly, a vast majority (90 percent) say that it is important for them to learn how to manage their money.

Despite the recession and economic uncertainty, girls are bullish about their financial futures. Some 88 percent say they are likely to make more money than their parents, and nearly all girls say it is likely that they will have jobs or careers they enjoy (98 percent), be able to provide for their families (96 percent), and own their own homes (95 percent) one day.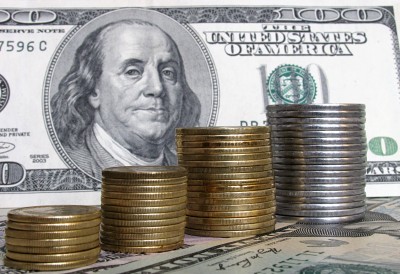 This generation of girls is financially empowered and independent. A great majority feels gender is no barrier to what they can accomplish financially, and they envision a future family structure where they are fully engaged in financial decision-making and planning. When it comes to financial capability, 7 in 10 girls say both men and women are equally likely to be financially responsible (73 percent) or in a lot of debt (72 percent).

"Girl Scouting offers girls an opportunity to attain these skills and gain a greater understanding of the financial world in an environment that is supportive and encouraging," says Chávez. "Our financial literacy programs give girls the skills they need to succeed in life."

Girl Scouts offers a financial empowerment program that ensures girls have the opportunities to build their business sense and hone their financial literacy skills. Girls build on these skills as they progress through the K−12 curriculum to become knowledgeable, confident, and self-reliant participants in a global economy. Whether a girl is working to earn the Financing My Future badge or the Money Manager badge, she is developing financial savvy, business skills, and innovative thinking.

About the Girl Scout Research Institute
The Girl Scout Research Institute, formed in 2000, is a vital extension of Girl Scouts of the USA's commitment to addressing the complex and ever-changing needs of girls. Composed of a dedicated staff and advisors who are experts in child develop­ment, academia, government, business, and the not-for-profit sector, the institute conducts original research, evaluation, and outcomes-measurement studies; releases critical facts and findings; and provides resources essential for the advancement of the well-being and safety of girls living in today's world. The GSRI also informs program, public policy, and advocacy for Girl Scouting.