Glamify, a mobile spa party service, offers spa packages for girls' birthday parties in the New York metro area. The birthday party entertainment can include spa services such as mud masks, manicures, pedicures, and glitter tattoos.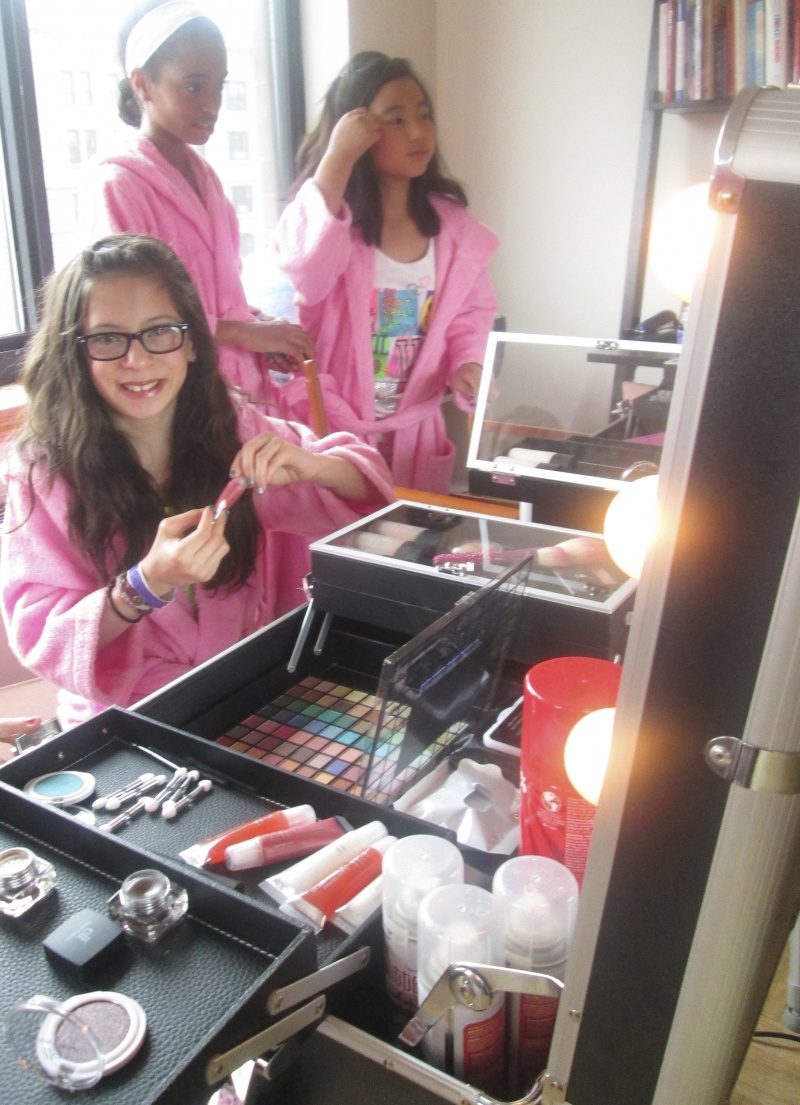 Girls of all ages can pamper themselves with
Glamify's spa treatments.
Turn a party into a pampered experience your birthday girl won't soon forget. Glamify, a spa and party service, will handle everything from planning the party to performing pedicures for girls of all ages. Owner Marci Freede has turned the concept of her New Jersey boutique into an all-mobile experience, catering to birthday parties and other special occasions throughout the New York metro area.
Experienced event planners can handle everything from the spa services provided to the finger foods and snacks partygoers will munch on between manicures, and all services are performed by fun and professional hostesses. With services that range from mud masks and massages to glitter tattoos and karaoke, there's something for every glitzy gal.
"We want to make girls feel good," says Freede, who adds that the parties "teach [partygoers] about self-love and how important it is that they take care of themselves."
Several party packages are available for groups of any size, and Glamify also provides options for after-school events and days when girls would like help primping for their special events. Additionally, a portion of every package fee goes to Operation Glam!, which hosts spa days at pediatric hospitals in and around New York City.