WIN: 5 HALLOWEEN BOOKS FOR MIDDLE SCHOOLERS
Related:
halloween books for middle schoolers
,
middle grade readers halloween books
,
middle school books for halloween
,
From mystery creatures and clowns to monsters, these adventure books for middle-school readers will add a little spookiness to your kid's fall reading list this Halloween. Win a set of books for your home library by entering below.
Add crawling creatures, ghoulish ghosts, and mysterious monsters to your middle-schooler's reading list this fall with books that celebrate the tricks, treats, and spookiness of Halloween.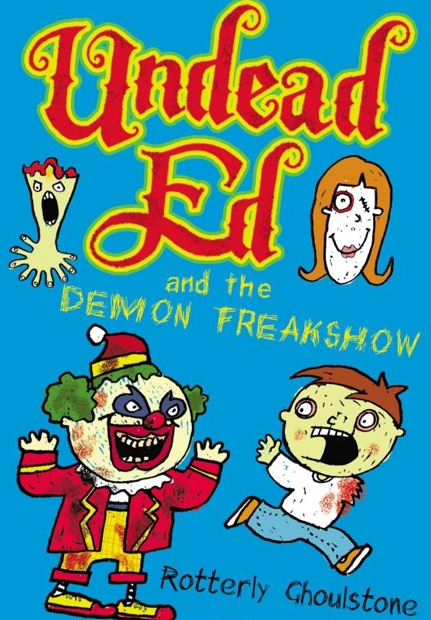 Undead Ed and the Demon Freakshow by Rotterly Ghoulstone
Ed Bagley is a zombie, and he has a problem: His body is rotting right before his eyes. Plus, an undead and angry circus clown, Kambo Cheapteeth, has sent a horde of demons to chase Ed. Read how Ed survives (or does he?) with the help of his werewolf buddy as they band together to fight the ultimate vortex of evil.
Ages 8 and older; $10.99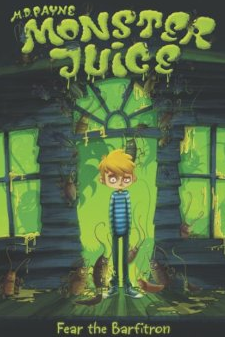 Monster Juice: Fear the Barfitron by M.D. Payne
When Chris Taylor discovers that the residents of the retirement home where he volunteers are monsters and have stolen what appears to be his spirit, he recruits his friends to help fight back. When he returns to the retirement home, he is caught fighting a vomit-inducing war against some of the grossest monsters in the world.
Ages 8-10; $5.99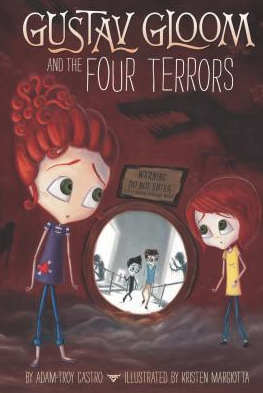 Gustav Gloom and the Four Terrors by Adam-Troy Castro
Ener Gloom Mansion, where things are not always what they seem. Little boy Gustav Gloom enlists new neighbors Fernie What and Pearlie to help save his father from the Dark Country, when things go horribly wrong. There is a prison break from the Hall of Shadow Criminals. Now it's up to Fernie to save her family and Gustav before it's too late.
Ages 8-12; $12.99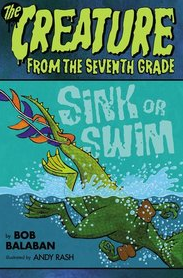 The Creature from The Seventh Grade: Sink or Swim by Bob Balaban
Twelve-year-old Charlie Drinkwater is an eight-and-a-half-foot tall mutant dinosaur, and with a mysterious thief in town, all signs point to Charlie. Charlie and his friends need to clear his name by catching the real criminal. But when they find out who the actual thief is, Charlie's problems get a whole lot bigger, slimier, scalier, and smellier.
Ages 8-12; $15.99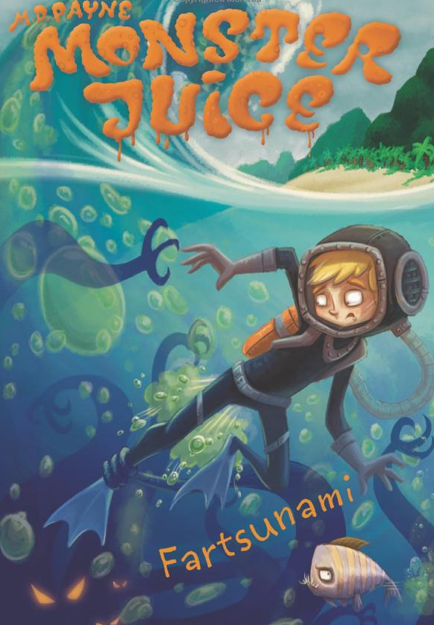 Monster Juice: Fartsunami by M.D. Payne
In this second installment of Monster Juice, Chris and his friends are sent on an unexpected field trip to a remote tropical island where they find new monstrous creatures made out of dead skin waiting for them. Will the boys come up with a way to defeat the monster?
Ages 8-10; $5.99
Win a Set of Halloween Books for Your Middle-School Readers!
Enter below.

Sorry, this contest is now closed.