WIN: FOUR NOT-SO-SCARY INTERACTIVE HALLOWEEN BOOKS FOR EARLY READERS
Related:
interactive halloween books for kids
,
halloween books for young kids
,
halloween books for early readers
,
Change up story time this Halloween with not-so-scary interactive books for your early readers, and enter below for a chance to win your own set.
Whether meeting stinky monsters and out-of-the-world aliens or reuniting with child favorites like Ruby and Max and Pinkalicious, these interactive Halloween books for your beginner reader ages 3 and older will get your kids in the Halloween spirit. Read up on these new Halloween books for young readers, and enter below for your chance to win one of two sets of books from NYMetroParents.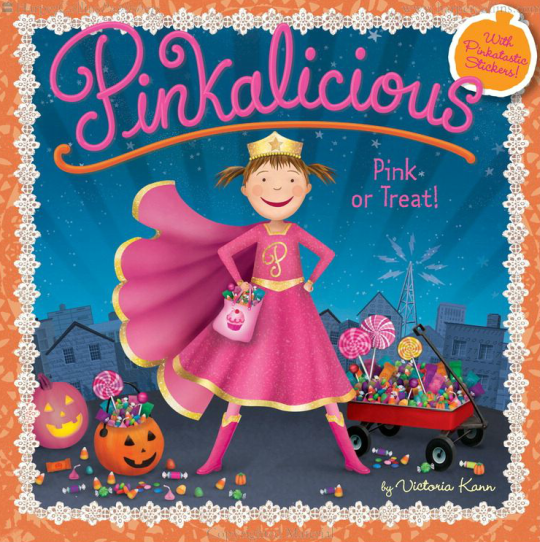 Pinkalicious: Pink or Treat! by Victoria Kann

A big storm takes out the power in Pinkville, putting Halloween parties and trick or treating on hold for all the kids living in town–or so it seems. Pinkalicious takes matters into her own hands and transforms into Pinkagirl to save Halloween, which includes a trip to the local radio station and visiting the town's mayor. Read her adventure unfold and then create your own story board using the book's pinktastic stickers.
Ages 4-8; $4.99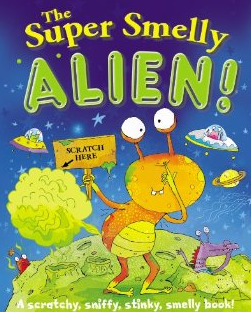 The Super Smelly Alien: A Scratcy, Sniffy, Stinky, Smelly Book! by Nicky Lander
Meet Alvin the alien who loves super-stinky smells. This scratch-and-sniff tale follows Alvin on his supersonic ship on a quest to making new friends throughout the galaxy. Hidden throughout the book's pages are stinky scratch-and-sniff patches that will have your kids cringing their noses and giggling at Alvin's stinky and yucky quest to find friends who equally enjoy gross and disgusting smells.
Ages 3 and older; $10.99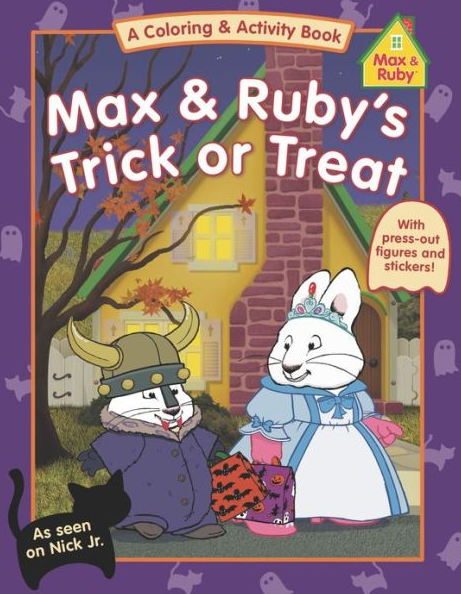 Max & Ruby's Trick or Treat: A Coloring and Activity Book
With press-out figures and stickers to use to dress up Max and Ruby for Halloween, young readers can create their own tale with a couple of their favorite Nick Jr. characters. Plus kids can practice writing words, match shapes, connect the dots, and more fun activities.
Ages 3-5; $5.99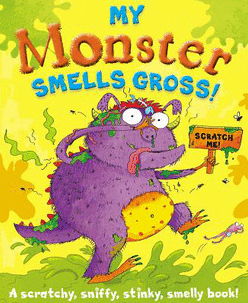 My Monster Smells Gross!: A Scratch-and-Sniff Book
by Nicky Lander
Not your traditional monster, this purple creature loves to play with bugs and eats maggots on toast. He collects boogers and flicks his earwax, and is probably the grossest monster your kids will ever meet. Go on an oozy, gooey adenture with the smelly monster and see if you can spot hidden scratch-and-sniff patches throughout the book to catch a whiff of just what the gross mosnter is made of.
Ages: 3 and older; $10.99
Win a Set of these Halloween Books for Young Readers.
Enter Below!
---
Get Your FREE Indoor Activity eGuide!
---
Sorry, this contest is now closed.