GHOST TOURS, UFO SITES, AND HAUNTED PLACES IN THE HUDSON VALLEY
Related:
haunted history trail
,
haunted historical sites in ny
,
hudson valley haunted sites
,
haunted places in hudson valley
,
These hair-raising sites will spook your socks off this Halloween season. Find haunted sites in Columbia County, Dutchess County, Orange County, and Ulster County that are part of the Haunted History Trail of New York State, including an E.T. Visitor Center, two haunted castles, and plenty of ghost tours!
The Haunted History Trail of New York State is a metaphoric trail throughout the state of New York that includes a host of haunted areas. The "trail" extends as far north as the Thousand Islands, but it includes quite a few locations that are just a short car or train ride from New York City. Spread out over Dutchess, Orange, Columbia, and Ulster counties, the Hudson Valley section of the trail features beautifully haunting inns, roads, islands, restaurants, farms, houses, and even castles. These places will give you chills up and down your spine, and whether you're traveling with younger children, older children, or even taking a parents' night out, you are guaranteed to find a haunted experience that's sure to get you into the spirit of Halloween.
Orange County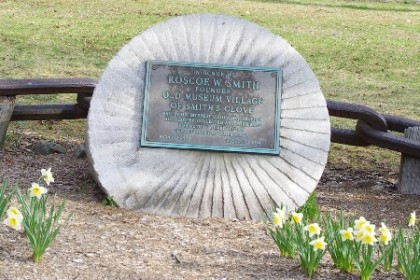 Museum Village
1010 Route 17M, Monroe
845-782-8247
Museum Village is a unique and charming open-air historical museum where visitors can explore the scenes and scenarios of American life in the 19th century. The museum offers hands-on educational experiences and exhibits that exemplify the shift from rural to industrial life in America. The deceased founder of Museum Village is said to be a frequent visitor of the site and a little girl has been spotted running across the village green, disappearing in between buildings. Ghost tours stop at the Visitor Center, where visitors watch a video about paranormal activity that has taken place on the grounds. If you feel daring, take a stroll around the village after dark and meet the spirits who inhabit the buildings and village green.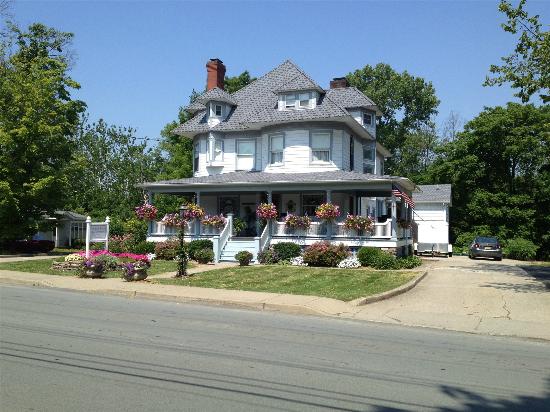 The Pine Bush House
215 Maple Ave, Pine Bush
845-744-3641
The Pine Bush House is a one-of-a-kind 1904 Victorian home turned bed and breakfast with distinctive décor and even more distinctive spirits. Barbara Grey, owner of the house, will make you feel right at home with her delicious home cooking and Southern hospitality. The house is filled with so much beauty and comfort that you almost forget about the eerie grey and white cat, The Whisperer, the jazz musician in the parlor, and the two ghost cooks in the kitchen. The beds are so comfortable that you could melt right into them and the unlimited use of Hulu, Netflix, and HBO GO will make this overnight stay feel like a visit to a palace. This is one haunted gem that you won't want to pass up. Ghost tours and psychic readings are offered, with special pricing for overnight guests. Note: Children younger than 12 are not permitted to stay overnight.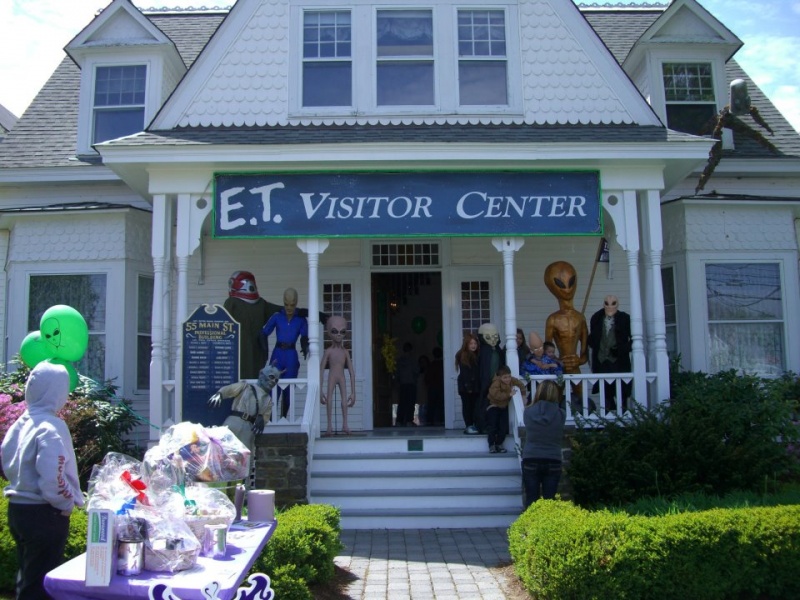 The Village of Pine Bush
121 Route 302, Pine Bush
845-744-8230
The Village of Pine Bush is said to be the UFO capitol of New York. Alien devotees have been flocking to this little community since the 1960s for its strange object sightings in the sky and bizarre lights radiating in the woods. Locals, including Barbara Grey of the Pine Bush House, can tell you stories of alien abductions and point you to some of the best places to catch some extraterrestrial activity. Pine Bush also has a noteworthy place for avid celestial enthusiasts, the Cup and Saucer Diner, where customers can actually attest to having seen E.T. This town is drenched in alien paintings and UFO stories, but it also is blooming with gorgeous greenery, friendly people, shops, restaurants, and some of the best homemade ice cream in the state.
Dutchess County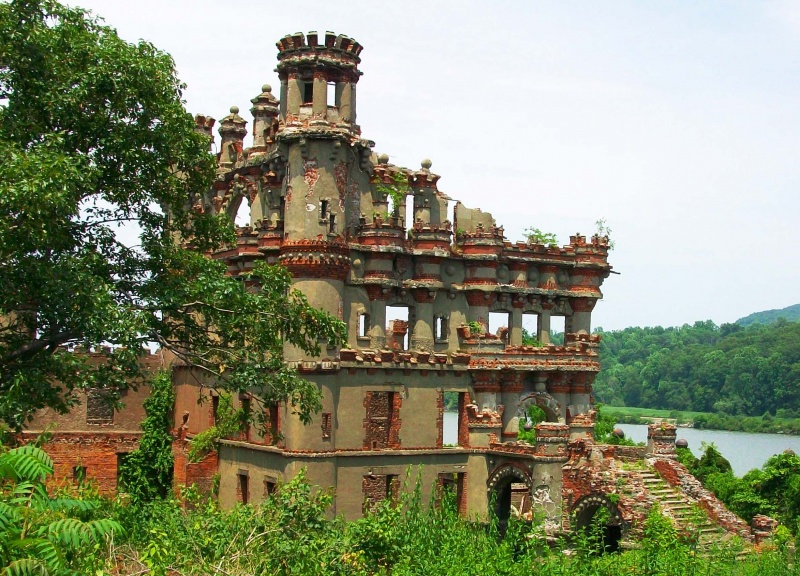 Bannerman Island & Castle
Beacon Waterfront, Beacon
845-831-6346
Bannerman Island is a jewel amidst the banks of the Hudson River. The castle here was built by Frank Bannerman VI in the early 1900s to house his collection of military artifacts. Legend has it that Native Americans and early Dutch Colonial settlers have haunted the castle and its surroundings for several decades. Visitors can take guided walking tours on the island via a passenger tour boat or as part of a guided kayak excursion. Tours depart from Beacon (kayak or passenger), Cold Spring (kayak), Cornwall-on-Hudson (kayak), and Newburgh (passenger). Once on the island, feel the energy as you walk among the majestic gardens, overgrown greenery, and the architectural carcass of a Scottish castle.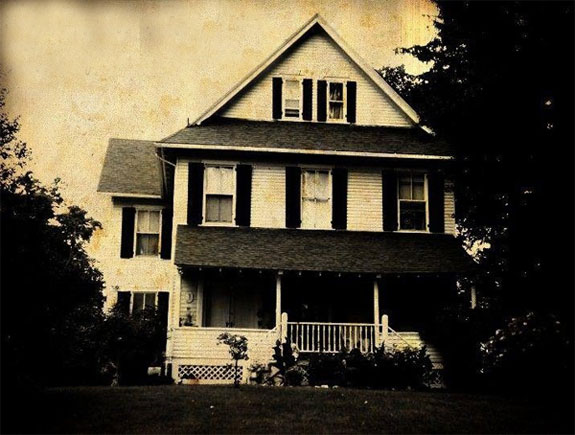 Miss Fanny's Victorian Party House
Wappingers Falls
845-518-0950
Miss Fanny's Victorian Party House is a three-story farmhouse built in the mid-1800s and named after the Van Wyck family that lived there. The current owners live amongst the spirits who state their presence with footsteps, voices, and the opening and closing of doors. You may witness the infamous "large man" disappearing into a wall while your gifted-medium hostess takes you up dark staircases and through whispering halls into uncertainty. Miss Fanny's was featured on the Bio Channel in 2012 in "My Ghost Story," The Sci-Fi Network in 2013 in "Haunted Collectors" with John Zaffis, and on TLC in 2013 in the Halloween episode of "Four Houses." The house hosts private parties and holds public events such as Halloween parties, ghost hunts, and more. Visit by appointment only.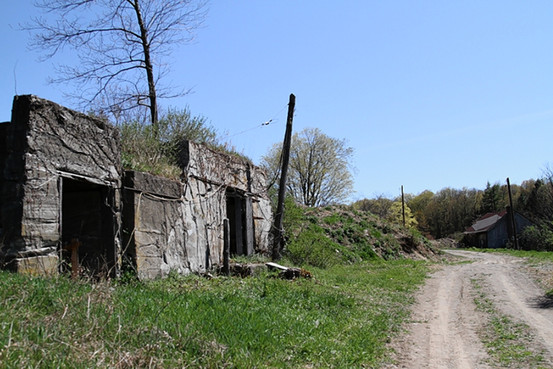 Dutch's Spirits at Harvest Homestead Farm
98 Ryan Road, Pine Plains
Dutch's Spirits at Harvest Homestead Farm is a recently excavated 1932 distillery. It is rumored that since the death of mobster Dutch Shultz in 1935, his fellow mob members as well as his buried treasure remain among this rocky secret near the Catskill Mountains. This illegal underground establishment manufactured thousands of gallons of moonshine during prohibition, and its secrets still loom today. Talk about a double meaning of spirits. For group tours, email [email protected]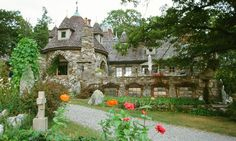 Wing's Castle
717 Bangall Road, Millbrook
845-677-9085
Wing's Castle is a medieval home turned into a bed and breakfast. It is the creation of artists Peter and Toni Ann Wing, who have been featured on HGTV's Extreme Homes and the History Channel. Visitors can tour the castle or choose to rent a room at the bed and breakfast. The antique collectibles and archaic trinkets invite unnerving activity into the house. Investigate mysteries such as why Toni took an axe to a goat-headed artifact embedded in the castle wall, and why trick-or-treaters never seem to venture past the jack-o'-lantern at the driveway entrance. Children are not recommended for overnight stay.
Ulster County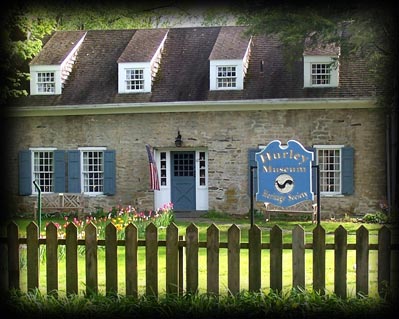 The Hurley Heritage Society Ghost Walk
52 Main St., Hurley
845-331-8673
The Hurley Heritage Ghost Walk is a chilling guided tour that brings you past the 10 stone houses harboring secrets from the 1600s. The deceased of a nearby cemetery will join you as your guide tells you tales of hauntings in the late 1600s through 1818. Walking along the ¼-mile long Main Street, you can hear the ghosts whisper in your ear and make the hairs on your arms stand up. Not recommended for children younger than 12, and reservations are strongly recommended. The tour beings at the Hurley Reformed Church on 11 Main St.
The Shanley Hotel
56 Main St., Napanoch
845-467-7056
The Shanley Hotel a gracious yet paranormal old-style inn, was originally built in 1845. In 1895, the hotel caught fire and burned down, only to be rebuilt a few months later. Having had many owners with deceased family members and tragic tales of murder, this hotel is spooked with spirits and energy. You can investigate the hotel or choose to book a room and stay overnight. There is paranormal activity at any hour of the day, including footsteps in the hall, the laugher of children, and strange whistling noises. Find out why they say, "The spirits are inn!" and examine the grounds that have been featured on TV shows such as Ghost Lab and Ghost Hunters. Refreshments are served, and a continental breakfast is included with an overnight stay. Children younger than 16 are not permitted.
Columbia County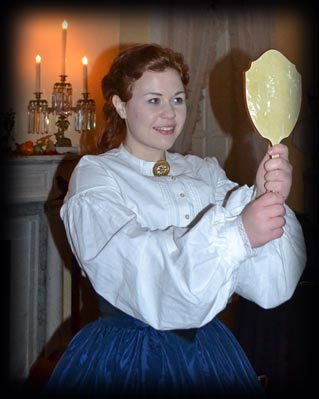 Legends by Candlelight Ghost Tours at Clermont
87 Clermont Ave., Germantown
518-537-4240
Legends by Candlelight Ghost Tours relives the seven generations of the Livingston family who all lived and died in their 18th-century Clermont estate. The tours explore the estate's mysterious old rooms and murky grounds and tell the tales of pirates, separated lovers, and servants. Nerve-wracking tales of the past surround the mansion as well as its gardens and nature trails. The grounds have spectacular views that will leave you chilled by haunted beauty.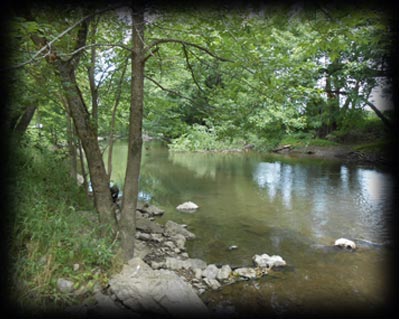 Spook Rock Road
401 State St., Hudson
518-828-3374
Spook Rock Road rests on the eastern part of Greenport by the Claverack Creek. Legend has it that a beautiful Indian princess ran off with her lover without her father's blessing, and they both paused to rest on a boulder in the creek. By breaking tradition and religious laws, they had greatly angered the tribe's god who, upon seeing them at the rock, caused a great flood that carried the lovers to their death. The young maiden's spirit remains in that spot today in a constant search for her lost lover. At certain times of the year, low moaning sounds can be heard in the wind as it sweeps across the river from the Catskills. Visitors can are allowed to fish and wade in the creek.
Generations of death and lifetimes of history have created ghosts, spirits, aliens, and flying saucers that refuse to go without notice. All this paranormal activity is surrounded by the splendor of the Hudson Valley, and it's all waiting for your visit. For more haunted New York State sites beyond the Hudson Valley, visit hauntedhistorytrail.com.
---
Get Your FREE Indoor Activity eGuide!
---
More Halloween Articles Articles
7 Tips for Trick-or-Treating with Your Toddler
New Book Encourages Kids to Give Up Halloween Candy
Halloween Activities in Bucks County, PA
DIY Alien Monster Egg Halloween Decoration
Toddler-Friendly Halloween Events in Fairfield County, CT