New York City recently launched a new health initiative at Lincoln Medical Center and Harlem Medical Center to get low-income and at-risk patients to eat healthier. The Health Bucks four-month pilot program helps those patients purchase produce from farmers' markets.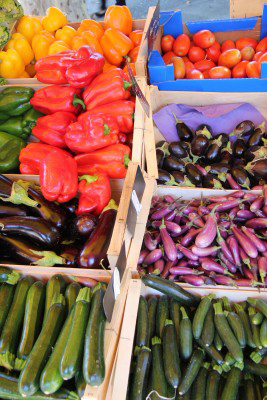 On July 24, New York City launched a four-month fruits and vegetables prescription pilot program, a national campaign aimed toward low-income and high-rick patients to get them to eat healthier.
Lincoln Medical Center in the Bronx and Harlem Medical Center in East Harlem, the two hospitals participating in the pilot, will each enroll 70 patients in the program—it is up to the hospitals to decide which patients are enrolled.
Doctors will prescribe patients enrolled in the program "Health Bucks"—paper vouchers worth $2 each. The patients then have to visit a farmers' market—both participating NYC hospitals have farmers' markets nearby and more than 140 farmers' markets in NYC accept Health Bucks—and for every $5 the patient spends at the green market, they receive one $2 voucher to purchase more fresh produce and support local farmers.
Dyan Hes, M.D., medical director of Gramercy Pediatrics and board member of the American Board of Obesity Medicine, says the Health Bucks program has been done in other cities around the country and New York City is trying to find ways to encourage low-income and high-risk families to buy more fruits and vegetables.
"A big problem was that farmer's markets are expensive and it is difficult to find them," Dr. Hes says. "What they did was open farmer's markets in these inner-city neighborhoods where Whole Foods may not be open. They are trying to lower the prices and give patients incentive to buy healthy foods."
For more information about the Health Bucks pilot program or to find a participating farmers' market, visit nyc.gov.