Autism Speaks co-founder Bob Wright highlights the successful initiatives achieved by the nonprofit on various policy changes after working with Governor Andrew Cuomo and other legislators in Washington, D.C.
Autism Speaks is committed to improving mental health care by advocating for insurance reform so that families can access evidence-based behavioral health treatment, such as Applied Behavior Analysis, as well as speech, occupational, and physical therapy.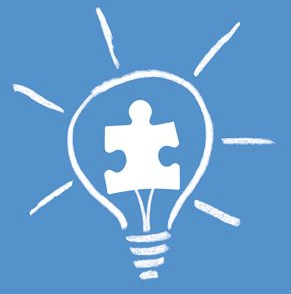 GIVE HOPE & TAKE ACTION
Call on President Obama and Congress to develop and implement a comprehensive national plan to address autism.

Sign the Autism Speaks petition at: nyspecialparent.com/blue.
These services, particularly when delivered early in a child's development, can have enormous impact and often enable a child with autism to mainstream into school and society. Yet insurance companies routinely deny covering these services by identifying autism as a diagnostic exclusion. Because of the fragmented nature of the insurance marketplace, we are employing a multi-pronged approach to advocate for the needs of the autism community. We have enjoyed particular success in New York working with Governor Andrew Cuomo and our legislative champions.

• Most large employers self-insure their health plans and therefore are covered under federal law (ERISA). While seeking opportunities to change federal ERISA law in Washington, D.C., we are working to increase the number of large employers who voluntarily offer autism benefits.

• Smaller employers and individuals typically obtain insurance through state-regulated health plans. We have fought successfully for the passage of laws in 32 state—including Connecticut, New Jersey, and New York—that require autism coverage. We are currently active in eight states working locally to pass new laws and in another four states to expand their existing laws.

• The nation's largest single workforce—federal employees—is covered under a separate insurance system with its own rules and regulations. We worked with the federal government last year to enable the program's 230 participating health plans to begin offering autism benefits; we are working with the government and federal employee unions to expand the number of participating health plans.

• Military families are covered under the TRICARE system, which until recently had limited autism coverage for active duty members. With military families, we worked with Senator Kirsten Gillibrand of New York, Rep. John Larson of Connecticut, and our other Congressional champions last year to create a one-year TRICARE pilot program expanding the coverage to all military families. We will monitor that program and continue working in Congress for permanent coverage.

• Some families access Medicaid coverage, which also is governed by separate rules and regulations. Autism Speaks has just joined a Florida class action suit as a friend of the court to require the state, which administers the program, to cover ABA therapy.

• Individuals with no health insurance will soon be covered under the Affordable Care Act through health insurance marketplaces that start operation next year. Governor Cuomo ensured that autism coverage was included in New York's essential health benefits package. Autism Speaks will continue working both in Washington and in state capitals to ensure autism benefits are included in every state.
Bob Wright is the co-founder, with his wife Suzanne, of the science and advocacy organization Autism Speaks and the grandfather of a child with autism. He is the former vice chairman of General Electric and CEO of NBC and NBC Universal.