Despite enjoying the warm weather, having a summer birthday can be hard for your child because of vacation schedules. We spoke to Deanna Magenheim, owner of Let's Gogh Art in Manhattan, a kid's art and entertainment company, on how to make a summer birthday extra special for your child.
My daughter tells me she feels cheated because all her friends have birthday celebrations in school, but hers is over the summer when many of her classmates are away. How can I make the day more special for her?
You can do a weekday summer party, potentially on a Thursday afternoon after everyone's done with camp and kids are not yet away for the weekend with their families at the beach, or wherever they might go. It sort of gives you an opportunity to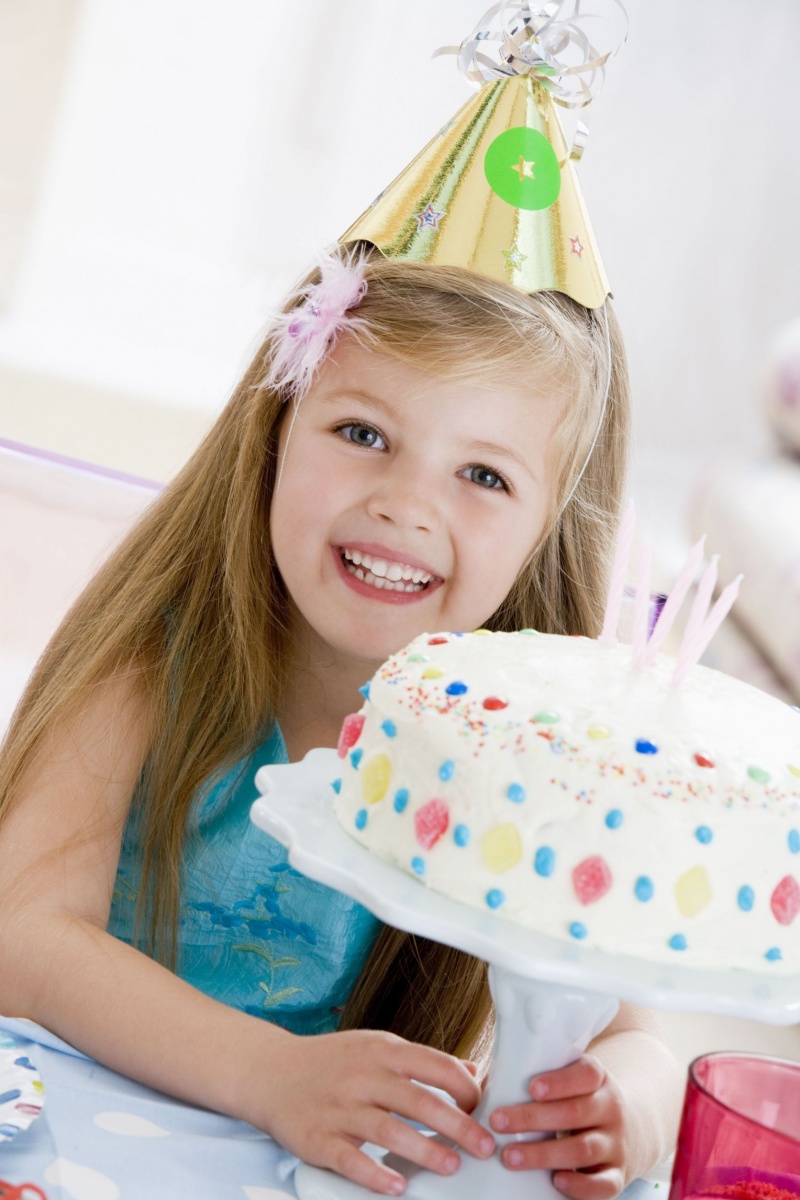 catch a few more people who are still in town for the summer, but away on the weekends.
Another thing I think parents can do if they give it a little bit of advanced thought is have their child's friends either sign a pillowcase for their child, and give it to them on their birthday, or they could do that with a scrapbook. Each friend could write something on a page inside the scrapbook and then on the birthday of the child the parents can
give it to them, and it's something where their friends can sort of come with them even if they're not able to be with them. I think that's kind of a special thing to give to your child. You know that would make them feel like their friends were contributing to their birthday even if they couldn't physically be there, and it's something that the child can have forever.
The other suggestion I have would be to take your child to something special that they've wanted to do, a musical or an amusement park, something special for them that day. Let them know that we've been waiting to book this special play for you around your birthday so that we could have something to do that you'll love and that you'll remember.
What is the best method for inviting friends to a summer birthday party when your child isn't seeing them every day at school?
I think the earlier the better is always the way that I like to run, because I think that things get booked up for people quickly. If you have a birthday that's a month away from the end of school, you could feasibly give [invitations] out to the kids at school. Especially in the summertime when things are really busy for families, it's a great idea to either mail it, email it, or give it out six weeks before. I think parents in this day and age—like everybody—reads their emails, and the invitations are still sort of parent-focused because they have to RSVP, so I would say email is always a bet that you'll get a response. People will sort of be checking email if they are away, so I think email is always the easiest if you feel like people are not going to be around. But again, I would err on the earlier side.
How can you celebrate your child's birthday if your family is away from home on the date?
They could plan something wherever they are as a family event. Have a dessert ordered or the child's favorite chocolate cake delivered. Bring something from home that you know the child would love, or something special that they like. I think it could really be a fun idea to, over the last month or so before school break happens, take a couple pictures of your kid with their friends. You can have it printed on a T-shirt and bring that to the vacation and it's something small and easy that you can give to your child and they'll feel like there was thought put into their birthday. I think it's a more personalized sort of thing saying, 'your friends couldn't be here but look, you can wear them on your T-shirt.' It's something fun that you can do that really shows that you put thought into their birthday even though you aren't having a big party because you're away.
Since the children aren't in school over the summer, is it still important to invite everyone from your child's class?
I think it's always nice to include everyone that interacts with each other, whether or not they're necessarily in class currently together. I would always invite, and if they can't come, they can't come. I like kids to be happy and I want them to feel included. Unless your child really has some kind of issue with someone, I would always say include everyone, unless you're inviting one best friend and that's it, that's different. I think if you're having a party you never want a child to feel like they weren't included, no matter when it is.
Are there any activities you'd recommend doing to celebrate a summer birthday to make it special that aren't necessarily possible during other seasons?
Definitely: you can take full advantage of parks, which I think is just a beautiful way to celebrate a birthday and it's different. You can do anything at the park. You can bring arts and crafts; you can bring a musician; you can play duck, duck, goose for little ones. You have the space and it's such a nice way to use the outside. You can go to the carousel on 23rd Street; you can go to Central Park and play a softball game; you have endless opportunities of outdoor things to do and enjoy that you couldn't in the winter, and I would take full advantage of that. It's really a nice way to celebrate someone's birthday. It's really fun and the kids love that, up to old ages, you don't have to be a young child to enjoy some outdoor space.
Deanna Magenheim is the owner of Let's Gogh Art in Manhattan. The art and entertainment company teaches kid's art classes and does birthday parties and any kind of family event, including providing the arts and crafts, face painters, glitter tattoo artists, and caricature artists for parties.