Children may become discouraged when learning challenging new skills like playing the piano. How can you tell whether your child is frustrated with learning the piano or if he is truly uninterested in learning this instrument? Founder of New York Piano School offers suggestions for parents.
Founder and artistic director of the New York Piano School, which offers students of all ages and skill levels private piano lessons throughout New York City and on Long Island, offers parents tips on how to determine whether their child is frustrated with learning a new skill like playing the piano or if he is simply uninterested in learning how to play the piano.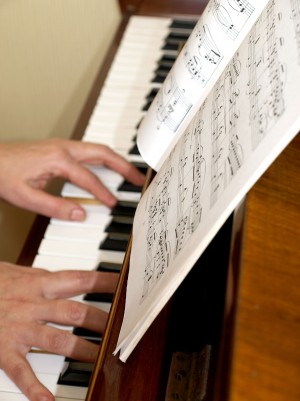 Though it's hard to tell, there are a few common reasons why a child can become frustrated with the piano, including not liking the current piece he is learning, becoming frustrated by the slow progress he is making, or experiencing a lack of help and encouragement at home.
Sometimes, there might be an incompatibility with the teacher. A switch in teachers could result in an improvement. A teacher can use a different approach where the child might become more interested in the piano lesson. If the first time the child refuses, doesn't want to do homework, or learn a particular song, teachers will know to change the approach.
I also believe help needs to come from home. Sometimes parents think that the child can practice alone. Frustration and confusion happen when the child can't carry out the task on his own. Therefore, parents should help with the assignments (even if they are not musicians- the piano teacher will consult them on how they can assist their child at home), be able to divide practice time and have a post-lesson review (go through the pieces again for about 10 minutes once you get home after the piano lesson).
There are some signs parents should look as an indicator that something beyond frustration is wrong that need to be addressed before the child completely quits her piano lessons. If a child constantly resists practicing the piano, is always refusing to go to the piano lesson, or if he even continually forgets to bring his music scores to the piano lesson, these can be signs of true disinterest.
If a child really refuses and is not even interested in when a teacher tries different approaches and this is repeated, lesson after lesson, then maybe it's time to consider something else. Perhaps introduce her to another instrument, like guitar. It might not be music in general.
In any case, a parent should consult with the piano teacher. Piano teachers have extensive experience working with others who experience the same issues. Piano teachers are professionals who know how to work with children and have number of ways to recapture their love in music.
Dina Paolucci is the founder and artistic director of New York Piano School that uses Russian Piano Pedagogy in private piano lessons in New York City and on Long Island for students of all ages and levels. This legendary method emphasizes technique, phrasing, touch and tone control by beginning with hearing, seeing, and playing, which differs from the American method of seeing, playing, then hearing.